The Companion Animal Alliance, which runs the animal shelter in East Baton Rouge Parish, has hired a new executive director as its staff is embroiled in litigation with the former head.
The new executive director, Jillian Sergio, will start her new job leading the organization on Monday, said Christel Slaughter, chairwoman of the CAA's board of directors.
Sergio formerly served as the CAA's outreach coordinator, leaving the organization a little over a year ago. She had been managing  a rescue operation in Colorado Springs, Colorado, Slaughter said. 
The city-parish has contracted with the CAA since 2011 to run the shelter for creatures picked up by animal control or surrendered by owners. The government may ask the shelter to hold on to animals that may be involved in investigations of dog fighting, abuse, bestiality or the rare sacrifice. Otherwise, the CAA is generally allowed to run the shelter as they see fit, according to director of parish animal control Hilton Cole.
Sometimes that means the CAA must euthanize an animal. While the facility has improved adoption, there are times when the organization has more animals than it has kennels. Or a dog or cat has such dire health or behavioral problems that it must be euthanized, the organization wrote in a statement.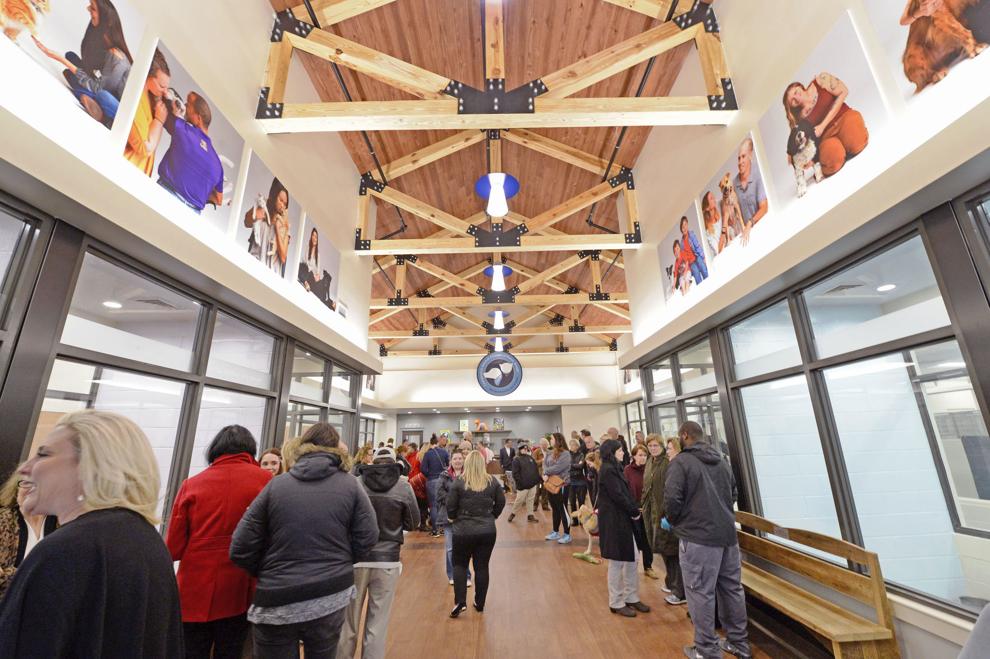 Some of those animals are sent to the LSU Veterinary school.
Former CAA executive director Desiree Bender has created a Facebook page "Companion Animal Alliance: Shocking Truth Exposed" in which she alleges animal abuse by staff at the facility, and complicity by its board. Bender has especially focused on the animals sent to LSU, writing posts that say "now licensed to sell your shelter pets for deadly experiments."
Bender also asked the People for the Ethical Treatment of Animals to get involved. PETA, which performs euthanasia in its own shelters, tells readers on its website that "we need your help to end LSU's practice of purchasing dogs from shelters for use in deadly training exercises."
LSU and the CAA have defended themselves, and two shelter workers frequently called out by Bender have sued her for defamation.
Last year, the vet school received about 25 animal cadavers and 60 live animals from Louisiana shelters including the CAA, said Ginger Guttner, a spokeswoman for the vet school.
The live animals are ones the shelter has already slated to be put down, and vet school staff performs the euthanization and embalming within two hours of the animals' arrival. They are not experimented upon, rather they are turned over to an anatomy lab for dissection and study, much the way people who donate their bodies to science are treated, Guttner said.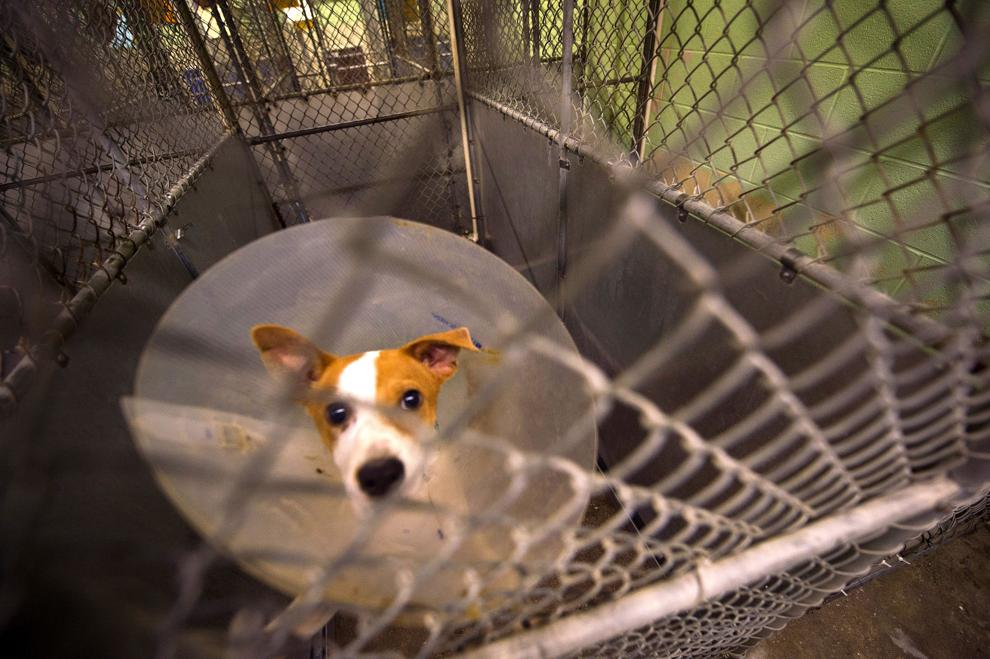 The CAA used to accept $40 per animal for transportation costs and incidental expenses, the organization wrote in a statement. It no longer accepts reimbursement. In October the board decided to stop sending live animals to the vet school, according to the statement.
In an interview, Bender said she doesn't trust the CAA's word.
"This is a huge issue. ... They're not trash, they're pets," she said.
On her Facebook page, Bender has frequently blamed Interim CAA Director Sarah Hicks and Director of Operations Amanda Pumilia for allegedly selling animals to LSU and cooking the books to cover their tracks. The two women have filed suit against the former CAA head.
"(Pumilia) was the person that happily filled all orders for live and freshly euthanized shelter pets to LSU. She placed live animals sent to LSU for death in the CAA tracking system as if they went to a rescue group so to make the numbers look better to the public and granting organizations. She is the worst of the worst of people employed by animal shelters," Bender wrote.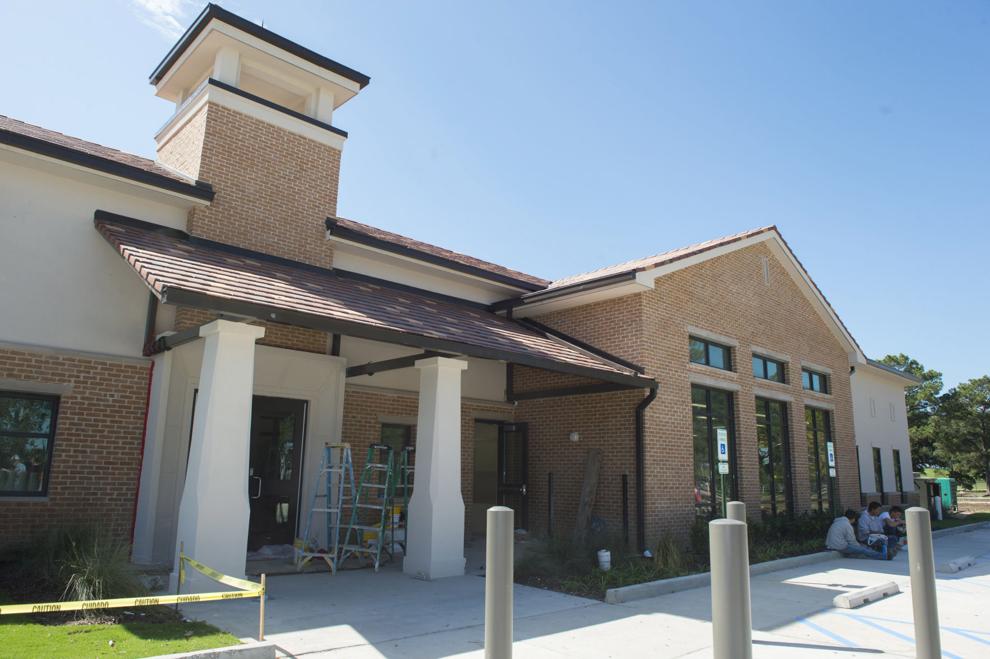 Shelter staff said Bender's depiction of them as "some sort of heartless cold-blooded killer of animals" is harassing and defamatory. In their petition filed last month in Baton Rouge district court, they include screenshots of the Facebook page that imply that they are not competent educated or compassionate and say Bender has sought to damage their reputations and hold them up for ridicule. Hicks and Pumilia are seeking unspecified damages.
Part of those damages would presumably to be to replace items Bender allegedly stole from CAA when she was fired. Bender said she's been accused of stealing items such as cash and computer equipment but contests the allegations. Baton Rouge Police are still investigating, Sgt. Don Coppola confirmed Tuesday.
Hicks and Pumilia's lawsuit notes that Bender was hired in May 2018 and fired in October. In their statement, the CAA said it was for cause. Hicks and Pumilia did not return messages seeking comment by press time Tuesday.
But Slaughter defended the shelter's staff when asked about the lawsuit Tuesday.
"We have great staff and they work hard," Slaughter said. "The board has great respect for the staff and hopes the community does too.
CAA notes that more animals are leaving the shelter alive since the oranization has taken over shelter operations in 2011.
Nine years ago, only about 20 percent of animals that entered the shelter were adopted or otherwise left the facility alive, but the save rate had risen to 72 percent in 2018, according to CAA documents.