The East Baton Rouge Parish Environmental Services Department of Recycling is holding its bi-annual household hazardous collection day Saturday.
Household items will be accepted but commercial waste will not.
The event will run from 9 a.m. to 1 p.m. at the east side parking lot of Memorial Stadium, located at 1750 Foss Street. The collection is available to East Baton Rouge Parish residents.
Residents should enter the lot from Scenic Highway at Foss Street.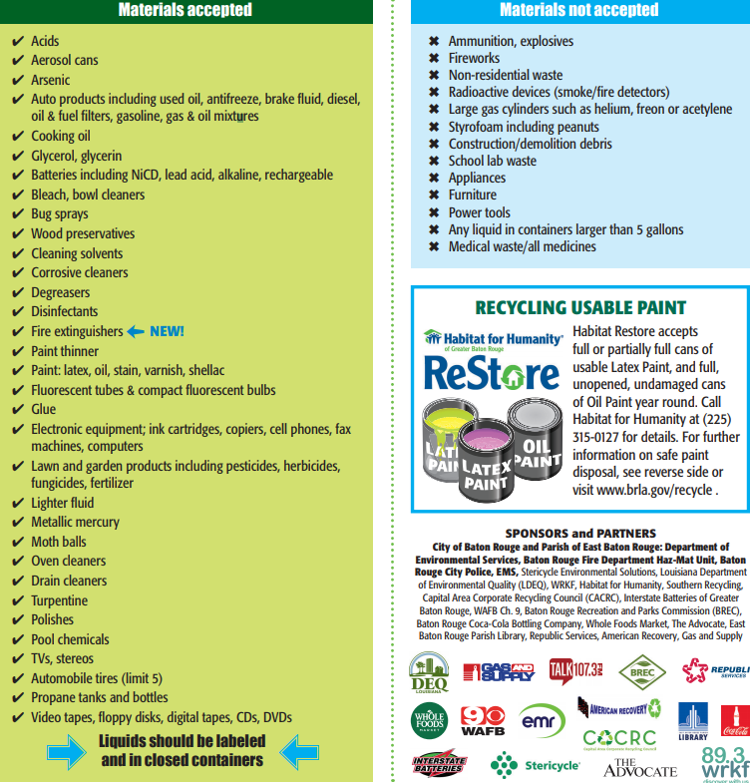 A second collection day this year will be held in the fall.
Common items not accepted include ammunition, fireworks and radioactive devices like smoke/fire detectors.
A full list of accepted and not accepted materials can be found here. For more information on the event, visit www.brla.gov/recycle.