Structural deficiencies in the East State Street Bridge over Corporation Canal between Dalrymple Drive and Highland Road forced an emergency closure Thursday morning that will likely last for at least a week.
City-parish officials sent an alert Thursday that the bridge has been closed for repairs and that drivers are being directed toward a detour from Highland Road to Dalrymple Drive.
Transportation and Drainage Director Fred Raiford said recent inspections revealed that at least one bridge pile and one bridge cap had deteriorated and need to be replaced. Piles are like legs of support that hold up bridge structures, while caps sit on top of them and help spread out pressure from vehicles crossing the bridge.
"It was closed because of structural deficiencies in the timber substructure," said Mark Stephens, city-parish project engineer.
Engineers will now investigate the pile more closely, Raiford said. Deteriorated piles need to be entirely replaced in some cases, while they can be pieced back together at other times, he said. The city-parish expects they will need to replace the entire pile.
Stephens said the bridge's proximity to LSU makes it a priority for repairs. It's too early, though, to know how long the work could take to make the bridge safe again for drivers.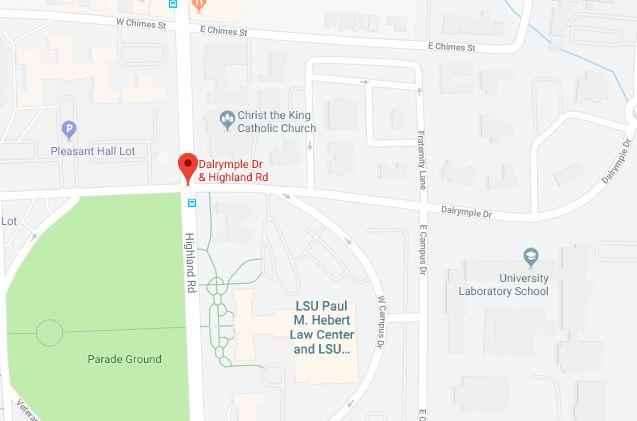 Raiford said weather will be a major determinant for the timeline. The city-parish cannot store equipment near the bridge because the amount of water that rushes through the canal beneath it — especially when it rains — is too intense, he said.
In a best-case scenario, repairs will take at least a week, he said.
"I'm trying to make sure it's opened back up before school, for sure," Raiford added.