A new four-lane thoroughfare between Perkins Road and Mall of Louisiana Boulevard is the second project to get underway in East Baton Rouge Parish Mayor-President Sharon Weston Broome's nearly $1 billion roads improvement plan.
Designed by Evans-Graves Engineering, the new roadway will include two new bridges over Dawson Creek, an underpass at the railroad track with a new pump station to improve drainage in the area and a 10-foot shared path for biking and walking, which will connect to the recreations trail that already exists along Dawson's Creek. 
The new access road will also provide three connection points to the Wimbledon Subdivision at Back Court Drive, Maureen Connolly and Rod Laver Avenue. A privacy wall along the roadway adjacent to the subdivision is being installed as well. 
According to city-parish officials, the signal at Grand Avenue will be relocated to the new intersection. 
Broome and other community stakeholders broke ground Wednesday on the 1.4-mile corridor they say will provide an alternate access route to the Mall of Louisiana and a nearby subdivision.
The more than $43 million project is targeted for completion in 2023.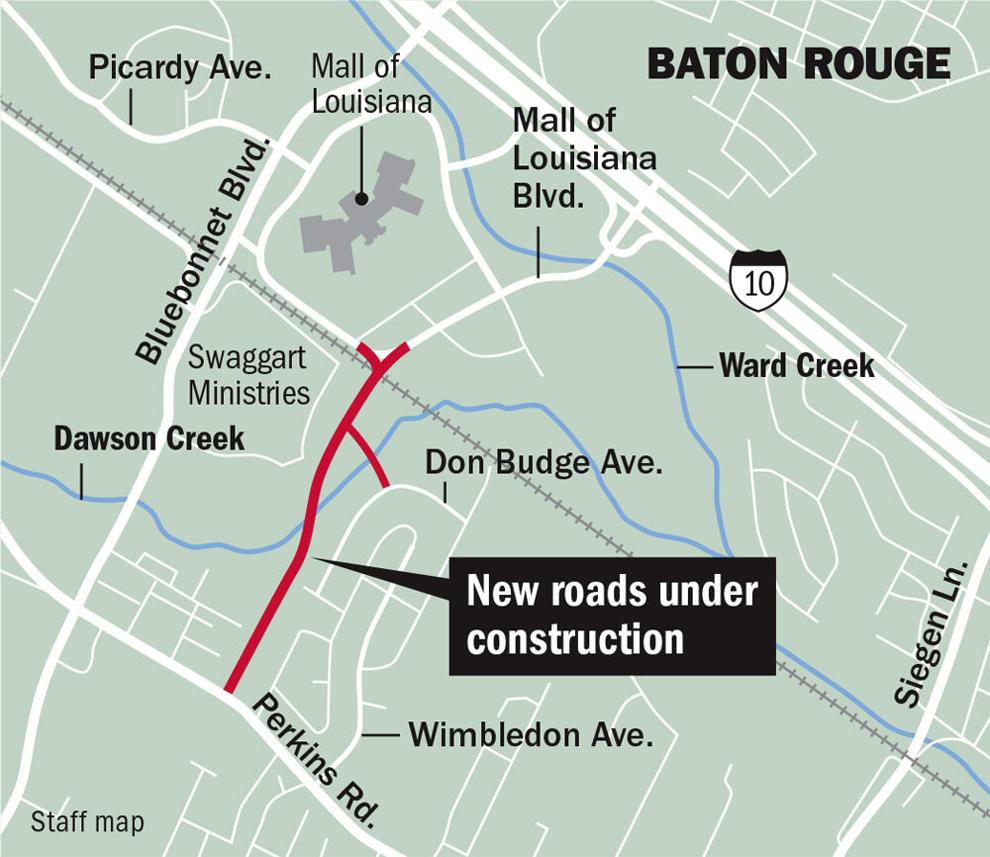 The Mall of Louisiana Boulevard project is one of 21 projects Broome said the city-parish would break ground on this year associated with her voter-approved road plan. The first ground breaking took place last fall on 72nd Avenue in Scotlandville where the city-parish will install sidewalks along the corridor. 
Broome's MovEBR plan has been one of the most notable accomplishments during her first term. The ambitious plan is being funded by a 30-year half cents sales tax. 
During her State of the City address earlier this month, Broome promised that at least 44 corridor enhancement projects associated with the plan would get underway by the end of next year.