SHREVEPORT — Walk into a Roman Catholic church in this north Louisiana city along the Red River and ask a parishioner, a nun, a priest, a secretary about Bishop Michael Duca leaving.
Some tear up, others shake their heads. Nearly all are quick to recall favorite stories. Many hint they feel a shade of sin — envy — when they think about what south Louisiana is about to gain. Baton Rouge already has the state Capitol, a famous college football franchise and zesty Cajun and Creole food. Do they need Bishop Duca, too?
"When you have a good thing, you don't want to lose it," said Sister Martinette Rivers, a nun at the Sisters of Our Lady of Sorrows convent in Shreveport. "And all I can say is, it's our loss and Baton Rouge's gain."
Can't see video below? Click here.
After leading the Diocese of Shreveport, Duca will become the spiritual leader of a new flock Friday when he is installed as the sixth bishop of the Diocese of Baton Rouge.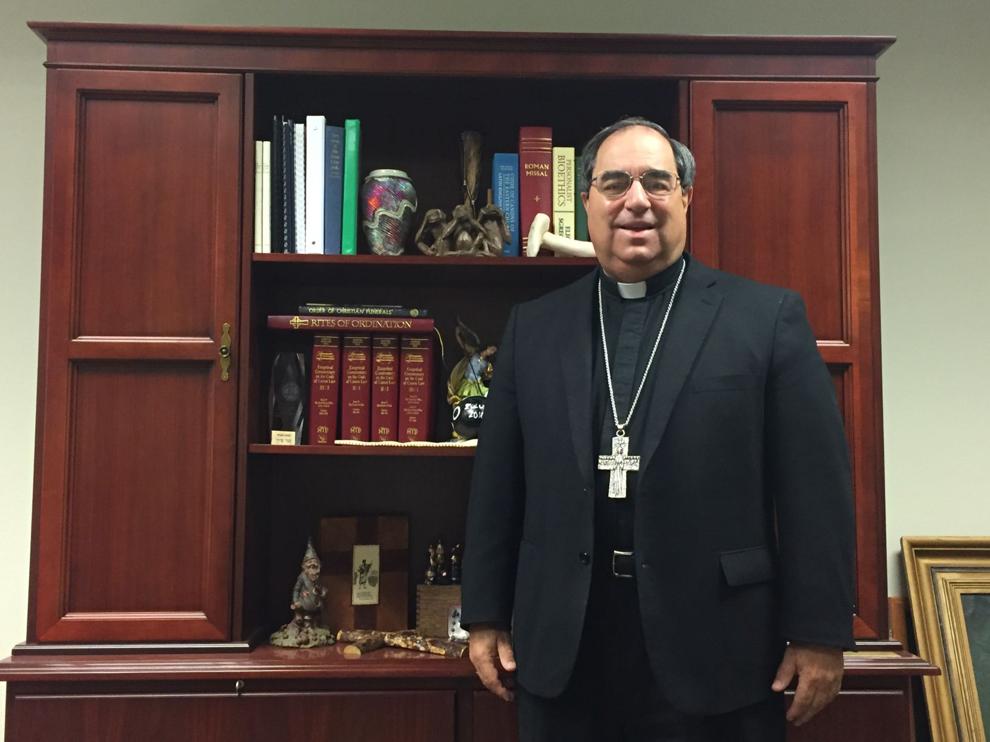 "Now I've got 40 years of sermons that are brand-new," Duca joked on a recent morning during a wide-ranging interview in Shreveport's Catholic Center.
During the past decade across a region that includes Shreveport, Monroe and Zwolle, Duca made 40,000 Catholics feel as though they are his confidant, his friend, his favorite cook.  
Two parishioners at Our Lady of the Blessed Sacrament Church, after daily Mass, explain how much Duca savors their pineapple cake with cream cheese frosting, and drumettes with homemade barbecue sauce.
Rivers remembers when Duca visited her in Italy and compares him to Pope Francis, whose likeness smiles down from a bookshelf behind her.
A worshipper at St. Michael the Archangel Chapel pulls aside a journalist whose "reporter's notebook" pokes out of her purse and tells her that Duca gives the best homilies. Duca's first sermon in Shreveport was inside the chapel that bears his first name.
When Elaine Gallion found out Duca was leaving, she cried every day for a week. As his executive assistant, it was her job to answer phone calls from people asking if the news was true. Each time she answered, she teared up again.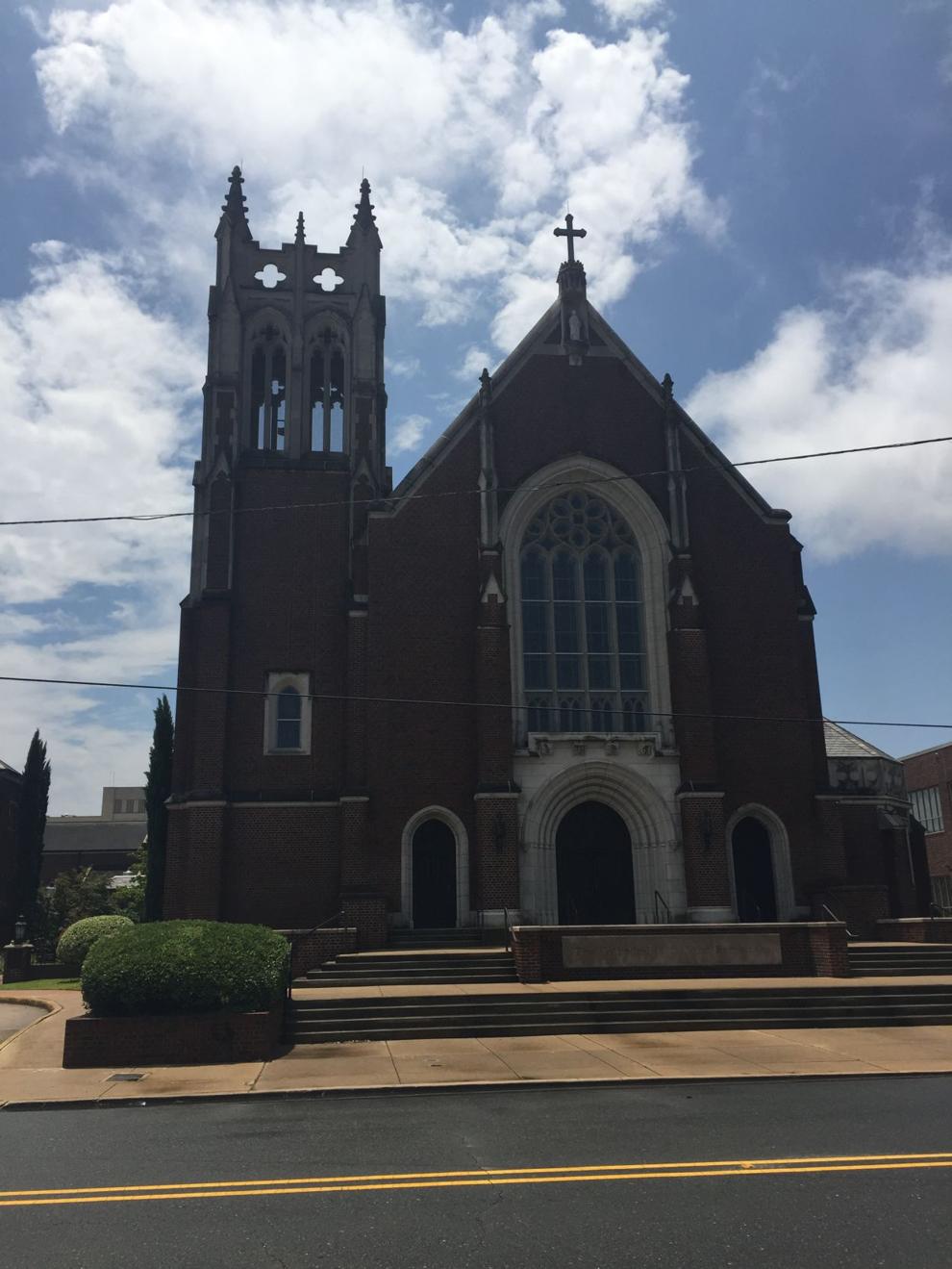 Forming personal connections occurred easily for Duca in the relatively small Diocese of Shreveport. Protestants dominate this part of the Bible Belt. Catholics make up just 5 percent of the population.
In Baton Rouge, he'll shepherd five times as many Catholics — rich, poor, white, black, Hispanic, Vietnamese, even past and present governors of the state. He leaves behind a brick cathedral named for a little-known Jesuit patron saint of altar servers and will embrace a white stucco cathedral named after St. Joseph.
And while this coming week is a time of celebration, he'll take on his additional responsibilities amid new faith-shaking revelations. Sex abuse scandals continue to rock the Catholic Church nationwide, diminishing trust in church hierarchy and prompting questions about whether the church has done enough to protect victims and atone for the crimes of its priests.
Baton Rouge has not had as deep a reckoning as other dioceses, but the abuse crisis is sprawling, and a grand jury report in Pennsylvania released in the past week said Catholic leadership there protected more than 300 predator priests while more than 1,000 victims suffered.
"It seems like we're still clearing out the past," Duca said. "You have to be honest to make sure people can come forward and receive support."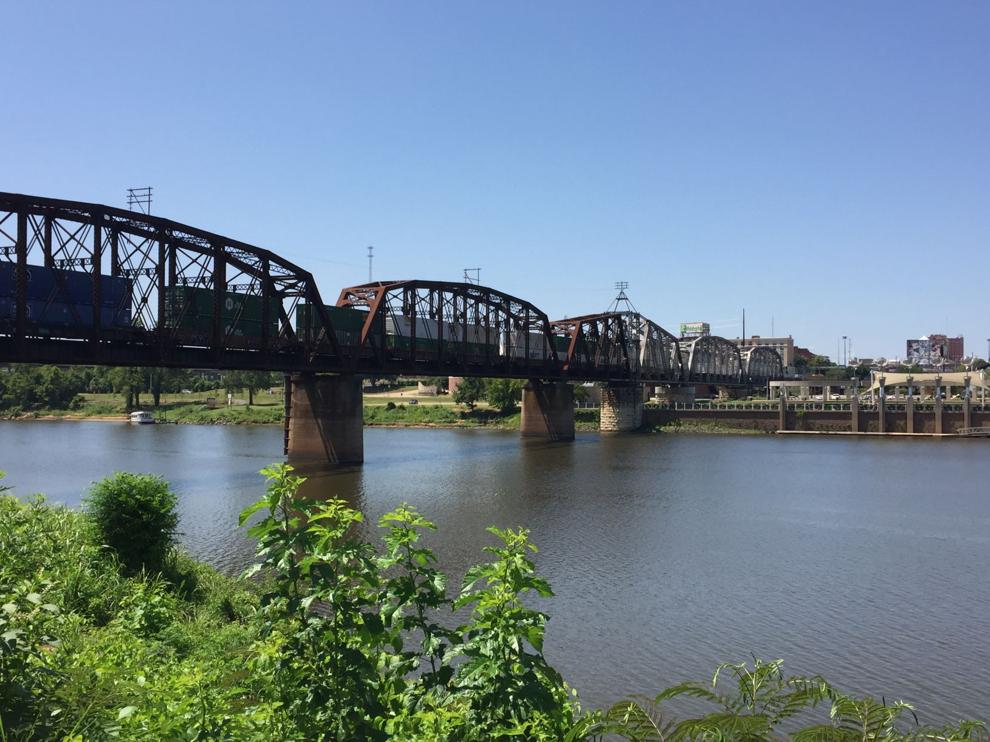 Duca himself testified at a civil trial two decades ago about a priest who has since been convicted of sex crimes and is serving a life term in prison. The bishop called that experience formative, and said sex abuse within the church and within the culture needs to be stamped out.
Duca will also find in Baton Rouge a religious community with other problems. Churches and schools have closed and merged as the Catholic population dwarfs the number of priests. Shreveport has one priest for about every 850 Catholics, but in Baton Rouge there's one priest for about every 2,350 Catholics.
Duca is a former vocations director in Dallas, but he says he still needs to study Baton Rouge's situation. Baton Rouge has 17 seminarians, while Shreveport had six.
At age 66, Duca admitted he once hoped Shreveport would have been the final stop in his priestly career. Bishops are required to submit their resignations at age 75; longtime Baton Rouge Bishop Robert Muench turned 75 late last year. But God had other plans for Duca.
Mass and meatballs
Duca was raised in Dallas, the oldest of four children in an Italian-American family. Sunday mornings meant two things: Mass and meatballs. The glorious smell of his mother's Italian cooking would waft through his home when he woke up, and after Mass his family devoured spaghetti and meatballs.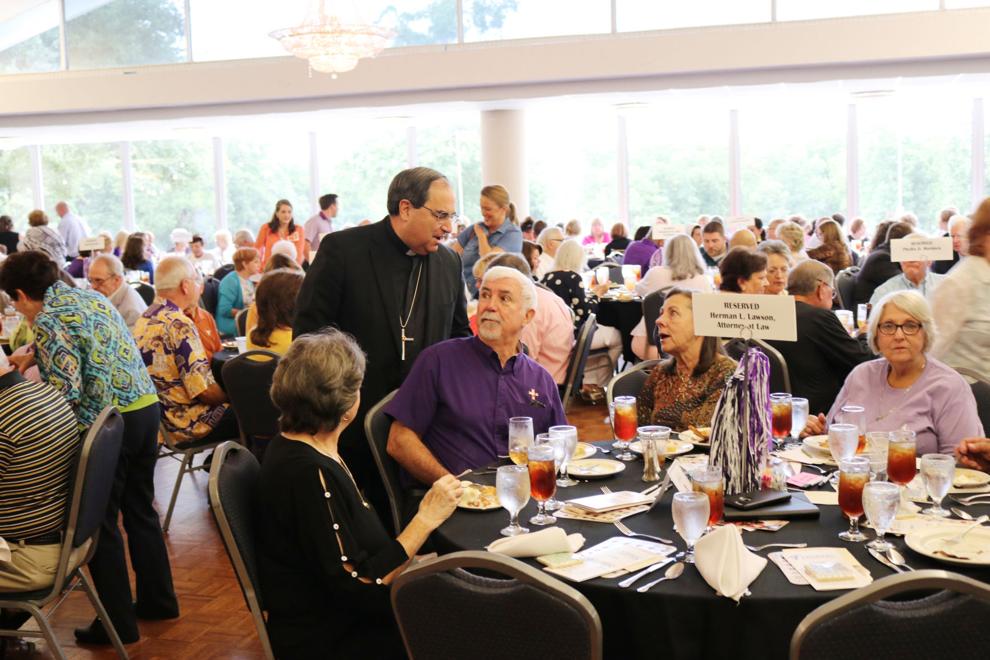 As a teenager, he worked in his extended family's Jimmy's Food Store, now known for its saucy meatball subs, creamy cannoli and Italian imports. One benefit of Shreveport was its proximity to Dallas, and Duca could visit on weekends and pick up treats from Jimmy's.
Rivers, the nun with the sisters of Our Lady of Sorrows, remembers hearing the convent's doorbell ring one afternoon. She saw Duca standing outside of their white brick walls with a bag from Jimmy's bulging in his arms. He was on his way back from Dallas and said he wanted to drop off goodies.
"That's the kind of man he is," explained Rivers. "You've got a papa."
Duca "has been in a uniform since first grade" and attended Catholic schools most of his life. He felt an early call to be a priest.
"I looked up at the altar and saw the priest doing what he does, and I thought to myself, you know, I could do that," Duca said. "I don't know why I thought that. Why would I think that? I think that was grace. I think God's grace works in those kinds of very quiet ways, moving you, changing your focus a little bit, your attention."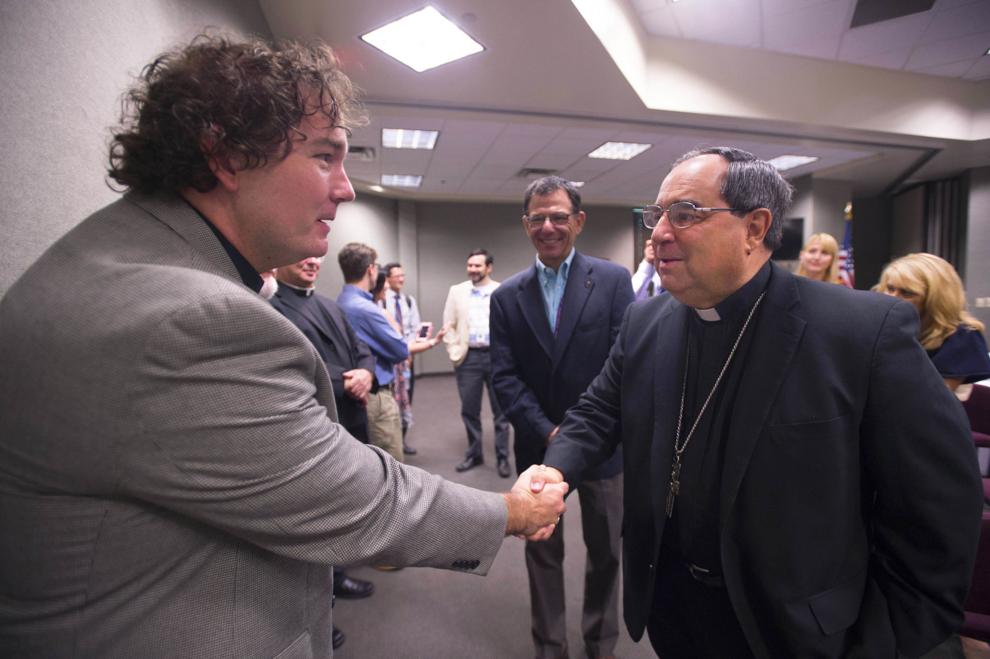 When Duca's classmates at Bishop Lynch High School swapped college information, he was afraid to tell them he was going to the seminary. When he finally told a friend, she informed him that everybody already knew because his friend joining the seminary with him spilled the beans when he broke up with his girlfriend.
Duca felt at home at Holy Trinity Seminary, where he began studying for the priesthood in 1970. He found that his ease talking to other people and his leadership capabilities were more than just talents. They were gifts that would help him become a good priest.
Once he was ordained in 1978, he was an assistant pastor at All Saints, St. Patrick and St. Luke before becoming Southern Methodist University's chaplain and the diocesan vocations director for nine years. Duca studied canon law in Rome from 1994 to 1996 before he became the rector of his alma mater seminary.
By then, he said, he had given up any attempt to know where God would call him next.
Proclivity toward sex abuse 'not something you can cure'
After returning to the Holy Trinity seminary, where he studied for the priesthood, and becoming its rector, Duca was called to testify in a high-profile sex abuse case targeting Rudy Kos. Past students, altar boys, parishioners and others accused Kos of molesting them both during his time at the seminary — which Kos entered in 1978 — and once Kos was ordained a priest.
A former priest named this week in the sweeping Pennsylvania grand jury report on sexual abuse in Catholic Church was transferred to the Dioce…
Duca said he was deposed for, and later testified at, the 1997 civil trial when 11 of Kos' victims accused the Diocese of Dallas of covering up Kos' behavior and protecting the abusive priest. The jury sided with the survivors and the diocese later settled the case for more than $20 million. Kos was later arrested and criminally convicted and is serving a life term.
Duca said he testified at the civil trial about the changes the seminary made to prevent abusers from becoming priests.
"It really caused a lot of difficulty in the diocese, a lot of division," Duca said. "It was a very influential experience for me. ... While we were attentive to the needs of priests, I didn't appreciate the terrible damage done during child sex abuse cases."
Duca said psychiatric testing became more widely used to screen potential seminarians after Kos. He spoke of the importance of safe environment training across parishes, which he said teaches people how to spot abusers. And people have since learned that counseling cannot change a priest's abusive behavior.
The New Orleans Police Department has opened a criminal inquiry into George F. Brignac, a former Catholic deacon accused of raping an 8-year-o…
"This is not something you can cure," Duca said. "You cannot have this proclivity and be a priest."
Duca also spoke of the importance of being honest with churchgoers if their priest is accused of abuse. In the past, church officials have sometimes announced that a priest was removed for "medical reasons" after an allegation. Duca said the diocese needs to be clear about a priest being removed for credible allegations of sexual abuse, and that they must invite victims to come forward.
"When you have a problem, it's better to take the Band-Aid off quick and clear it out," Duca said. "But this is still oozing out."
Homilies 'deep as the Caribbean'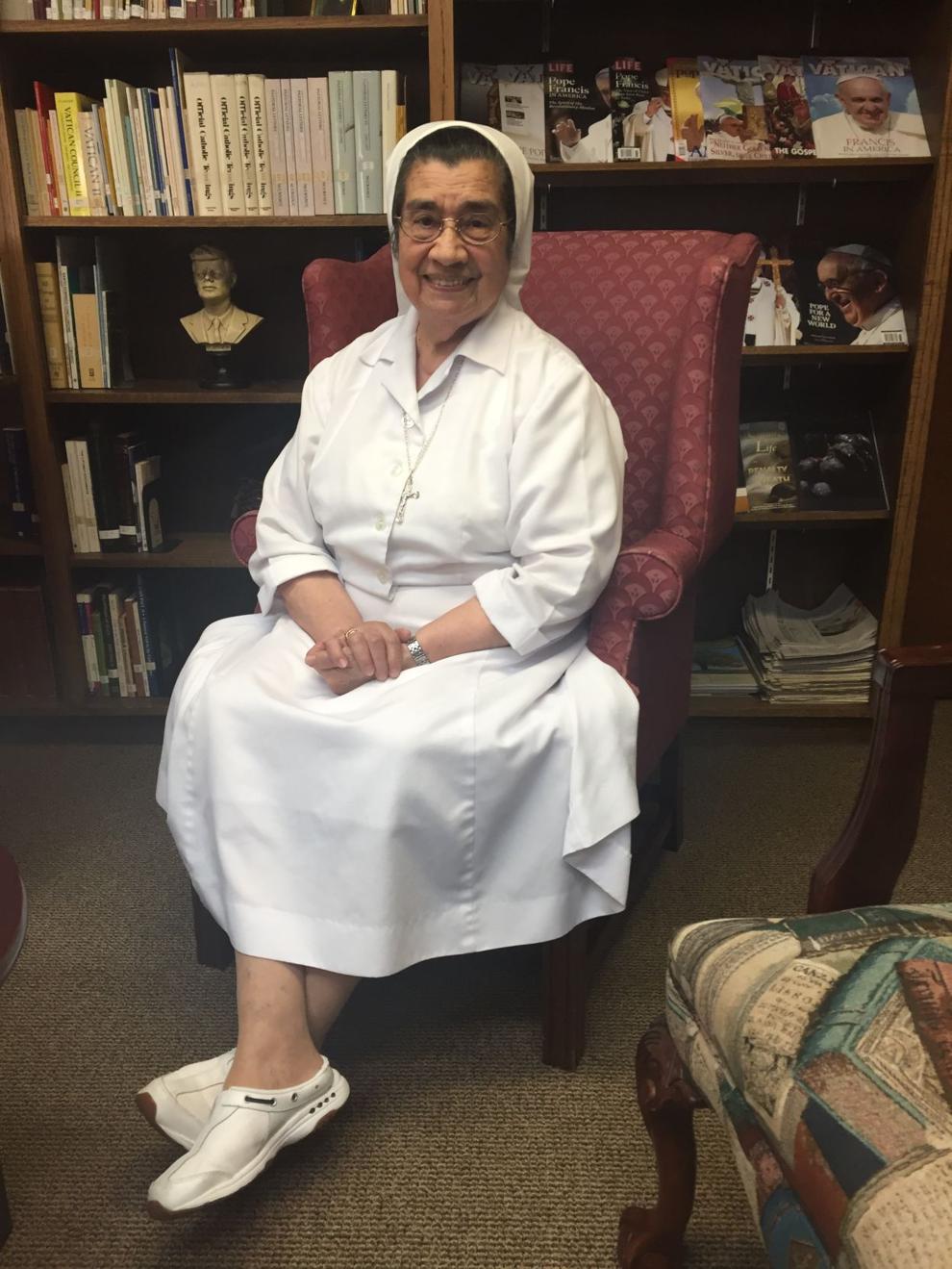 Rivers, the nun, said Duca eschews the pomp and circumstance, much like his boss, Pope Francis, and that he instead focuses on the Gospel. Recalling Duca's visit to Italy several years ago, when she lived there, Rivers said he arrived with several other bishops who each politely shook hands with the nuns. Duca squeezed Rivers in a bear hug, giving her an important reminder that her home diocese had not forgotten her.
Bishops usually visit Rome every five years to update the pope on their dioceses. Duca had one of those visits with former Pope Benedict XVI, who had named him a bishop. At another time, he shook hands with former pope and now Saint John Paul II, and he traveled in 2015 to the northeastern United States to see Pope Francis in America.
Duca shared his unabashed excitement on his little-used Twitter account with photos and videos from Pope Francis' visit, and Duca said he hopes to make more use of social media in Baton Rouge, where 1 in 4 people are Catholic (compared to 1 in 20 in Shreveport).
At churches throughout northwestern Louisiana, members of Duca's flock say they will especially miss listening to him preach at Mass. A Shreveport deacon, Mike Whitehead, wrote in a recent reflection that Duca's homilies are "as deep as the Caribbean."
Nadalie Thomas attended Mass on a recent Tuesday evening in Blessed Sacrament's makeshift chapel, which doubles as an office building. The tight-knit group of attendees is familiar enough that they exchange hugs and kisses rather than handshakes during the pre-communion sign of peace, and people kneel on the carpeted floor during communion because there's not enough room for pews.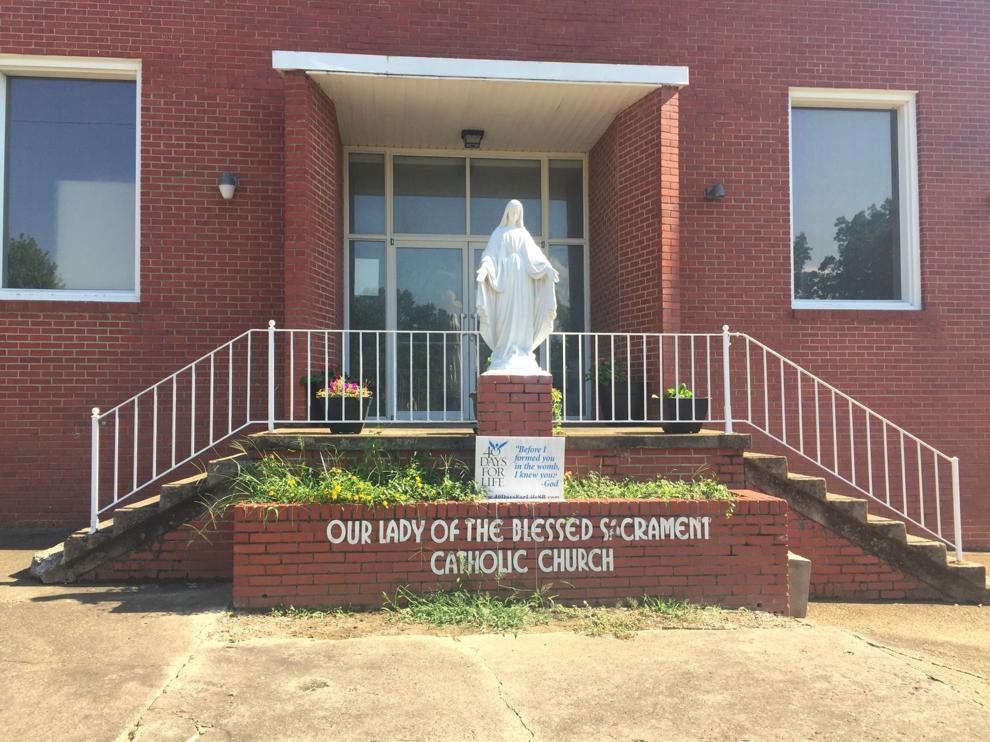 "His homilies are down to earth," said Thomas, who works for Our Lady of the Blessed Sacrament in Shreveport. "They speak to every level. Young adults, seasoned adults. He has something for everybody."
Mary Louise Roque, who bakes the pineapple cake that Duca likes and who also attends Mass at Blessed Sacrament, said she can feel God's presence when Duca speaks. He surprised her when he showed up at a reception for her 50th wedding anniversary.
"I was just so tickled," Roque said. "I was like, oh my God, the bishop is here!"
At the St. Michael the Archangel chapel, connected to Shreveport's St. John Berchmans Cathedral, daily Mass attendee Jimmy Fangue said Duca is a teacher who "just has great lessons."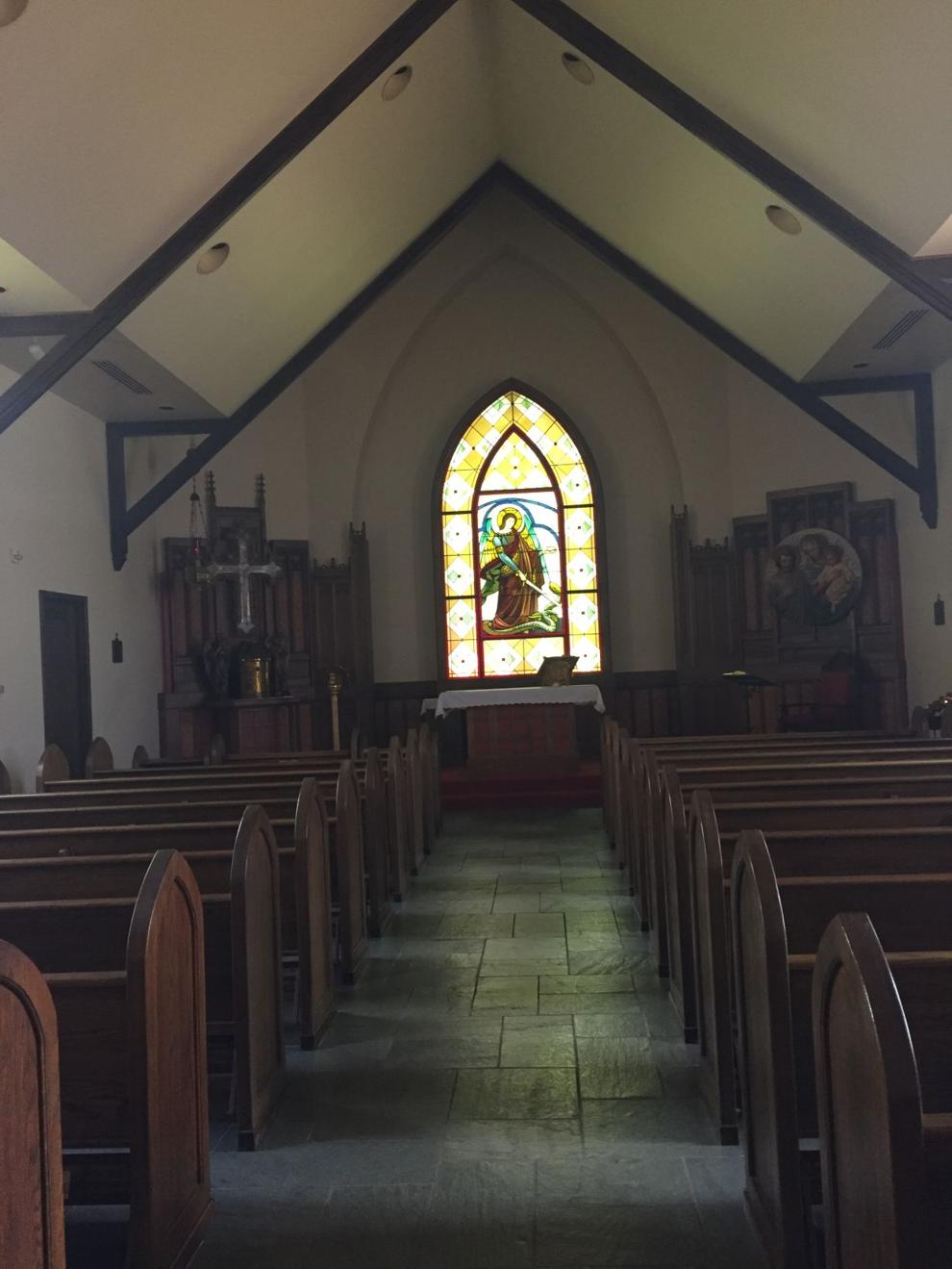 While Baton Rouge greets Duca, Catholics in Shreveport await news — which could take an unspecified length of time — about who will take Duca's place. A priest will be chosen as a temporary administrator for the Diocese of Shreveport until Pope Francis appoints a new bishop.
"We've got to let him go," Rivers said. "If we keep him in our hands and hold tightly, we'll never know what Pope Francis has to put in our hands."
It was hard to say `yes'
When Duca arrived in Shreveport, he tried to keep his calendar clear as he learned about his new home. His calendar in Baton Rouge started to fill up weeks before he was set to move.
Duca said he's especially interested in the diversity of south Louisiana's Catholic population. He will learn some of it through the food — he enjoys spicy bites, soul food and the Vietnamese staple pho.
Can't see video below? Click here.
He spoke Spanish at his introductory news conference in Baton Rouge, emphasizing that he wanted people of all backgrounds to feel welcome. He added in a recent interview that the "political culture" is often not receptive of Hispanic immigrants, and he said he wants to learn more about other cultures as well, like black Catholics and Vietnamese Catholics.
The next bishop of Baton Rouge told members of his future flock Tuesday that they must recognize the oneness of the church, emphasizing — in S…
Duca is not fluent in Spanish but has learned the basics and has his monthly reflections in the Shreveport diocese's Catholic Connection magazine translated into Spanish as well. He celebrates bilingual Catholic confirmations at Hispanic churches, and he asks confirmation candidates to indicate whether he should deliver their blessing in Spanish or English.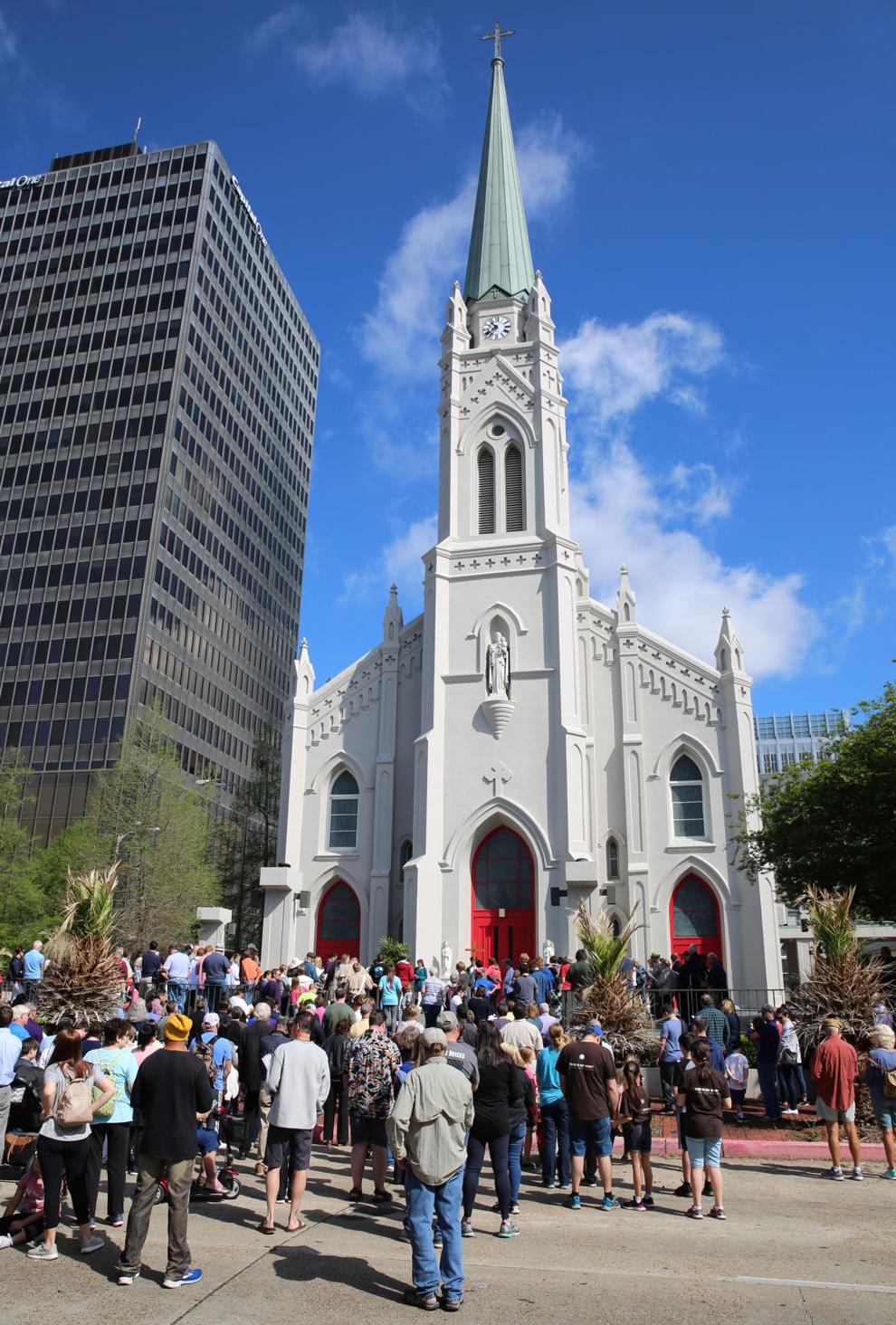 While Duca said he knew he would go wherever God called him, the bishop recently wrote that doing so has made his life different from how he might have pictured it.
"It was easy to accept this new call because it was the right answer, but it was hard to say `Yes' because I so desperately did not want to say goodbye to my people here in the Diocese of Shreveport," Duca wrote in the Catholic Connection.
During his interview, Duca remembered a time when he saw a statue of St. Joseph facing the wall in his grandmother's house. He offered to turn it for her.
"Don't touch that," she responded. "I'm praying for a special intention and he hasn't answered me yet."
He chuckled as he told the story.
After Duca processes into Baton Rouge's cathedral on Aug. 24 and turns to face the congregation as the city's next bishop, a statue of St. Joseph will face him from a high perch above the cathedral's red doors. That's his favorite saint.
---
Bishop Michael Gerard Duca, the current bishop of the Diocese of Shreveport, was appointed the new bishop of the Diocese of Baton Rouge and is…