Former prison warden Nate Cain, the eldest son of the legendary retired Louisiana jailer Burl Cain, is facing 18 federal fraud charges over purchases he allegedly made with state credit cards during his tenure at Avoyelles Correctional Center in Cottonport.
Nate Cain, 50, was indicted Friday by a grand jury in the Western District of Louisiana, where the prison he oversaw until last year is located. His estranged wife, Tonia, 42, was also charged.
Both face one count of conspiracy to commit wire fraud and 17 counts of wire fraud.
Nate Cain resigned his post in May 2016 amid multiple investigations and a flurry of newspaper articles exploring nepotism and possible misconduct, some of it potentially criminal.
His father was forced out as warden of the Louisiana State Penitentiary at Angola months earlier over questions about his business dealings with relatives and friends of inmates.
The younger Cain was facing termination when he quit, though his lawyer at the time, Jill Craft, said he was leaving for health reasons.
Amid media scrutiny, Department of Public Safety and Corrections officials had accused Nate Cain of derailing an investigation into an alleged rape of an inmate by a prison guard. Corrections officials deemed Cain's actions "aggravated malfeasance."
Separately, those same officials put the younger Cain on leave for spending more than $75,000 in state funds on the partial construction of a large building on the grounds of the Cottonport prison without getting authorization or seeking bids for the job.
Meanwhile, Tonia Cain, whom Nate Cain had promoted to business manager of the prison, had come under scrutiny over tens of thousands of dollars missing from a fund meant to benefit inmate clubs.
Earlier this year, Tonia Cain was charged with malfeasance in office, injuring public records and theft of $25,000 or more by the Avoyelles Parish District Attorney's Office in connection with that missing money. That trial is set for Sept. 18.
By the time the Cains left their correctional posts, federal and state investigators had begun a criminal probe into their possible misuse of state credit cards.
Agents from the state's Office of Inspector General raided the warden's home at the Cottonport prison in June 2016. In a signed affidavit filed to secure the search warrant, they accused the Cains of using the credit cards to purchase a wide range of personal items, from children's furniture and televisions to ammunition for military-style firearms.
It is that case, led by the OIG, that has come to fruition with the new indictments.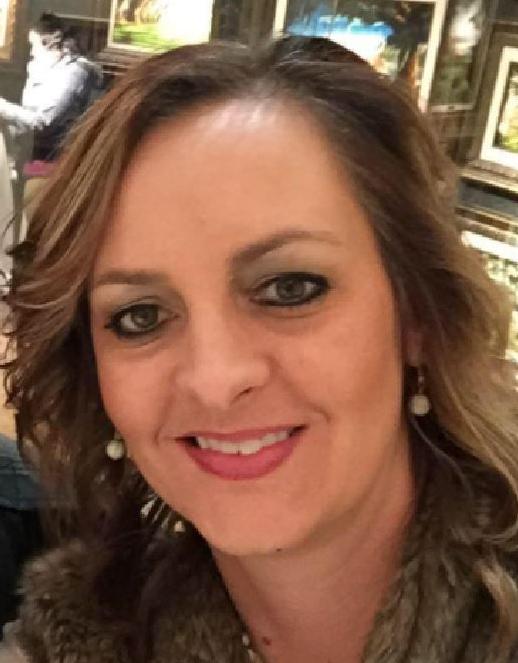 While neither Nate nor Tonia Cain had a state-billed credit card in their own name, the inspector general's warrant said it was "commonplace" for the two to direct other prison employees to buy items for them using such cards.
The indictment charges that the Cains sometimes used other employees' state credit cards themselves, and sometimes visited "area merchants" with the employees in tow and directed them to buy things for the Cains. In other cases, the Cains gave employees "a 'shopping list' of personal items" they needed and told them to use the credit cards.
If the price of a desired item was more than $5,000 — the daily limit on each state credit card — the Cains "would artificially divide/structure the purchases to hide the fact that the purchase exceeded the ... limit," the indictment says. 
In the June 2016 raid, investigators seized 52 items, about half of which were related to firearms or gun parts. It's not clear how many of those items figured in the charges filed Friday.
Each of the 17 wire fraud charges is based on a single credit card purchase between December 2012 and January 2016. The charges each list the date and the vendor, but not the item purchased or the amount. A news release accompanying the indictment says federal authorities are seeking forfeiture of $152,365 — presumably the value of the personal items that authorities believe the Cains improperly purchased.
Seven of the 17 purchases were made at Tractor Supply of Mansura, while three each were made at a Wal-Mart store in Mansura and KNNS Furniture in Hessmer.
The latter store, now closed, was owned by the husband of a corrections employee who reported to Tonia Cain. That employee's state credit card was used to make purchases totaling around $10,000, apparently to furnish the warden's house.
Corrections officials have previously said they believe those purchases violate state ethics laws; it's not clear if the state Ethics Board has taken up that question. 
John McLindon, Nate Cain's lawyer, didn't immediately reply Friday to a message from The Advocate seeking comment. Neither did Craft, Tonia Cain's lawyer.
Last year Nate Cain was approved for a "disability retirement," entitling him to a lifetime salary of about $43,000, despite having worked only 15 years in the Department of Public Safety and Corrections. 
That monthly stipend won't be at risk even if Cain is found guilty of the charges against him.
Craft, who previously represented both Cains, said last year that Nate Cain had medical issues but declined to elaborate on them, referring to them as "an ongoing problem in his life."
She said in early 2016 that Tonia Cain was retiring not because of the various investigations but because she wanted to take care of her husband.
Records show, however, that the caretaker relationship didn't last long. Tonia Cain sued Nate Cain for divorce in June, saying in her petition filed with the Avoyelles Parish clerk of court that the couple, who married in 2014, had lived apart for at least six months. They separated in October, according to the petition, which also says that Nate Cain is now living in Natchitoches.
The divorce is still pending, according to the Avoyelles Parish Clerk of Court's Office. In her petition, Tonia Cain asks to be allowed to return to her maiden name, Tonia Bandy.
The federal case has been assigned to U.S. District Judge Dee D. Drell in Alexandria. It is being prosecuted by Assistant U.S. Attorneys David Ayo and John Luke Walker, who are based in Lafayette.