Until Thursday, the last time John Floyd enjoyed freedom was about 5 p.m. on a chilly Monday in January 1981.
He was 31 years old and perched on a stool inside the Louisiana Purchase Bar when a pair of New Orleans Police Department officers, suspecting him in a pair of grisly French Quarter slashing murders, walked in and bought him a beer.
Floyd, who turns 68 next week, stepped outside the federal courthouse in New Orleans on Thursday afternoon, free and headed for a farm near Lafayette to work and live for the time being in a 2001 Winnebago Adventurer.
After a brief hearing, U.S. District Judge Sarah Vance ordered Floyd released from the Louisiana State Penitentiary at Angola, his home for 35 years, on a recognizance bond pending an appeal of her May order tossing out Floyd's conviction and life sentence in the 1980 stabbing death of Times-Picayune proofreader William Hines.
Vance found that police had withheld key evidence that supported Floyd's claim of innocence and a coerced confession.
A federal judge in New Orleans is poised to throw out the murder conviction of a 67-year-old…
Floyd, who was driven to New Orleans in a prison van Thursday morning, changed out of his prison blues and into a black T-shirt with "Justice" printed on it in bold white letters before he walked out of the courthouse and head-on into a gaggle of news cameras.
"This is awesome. I never lost hope. I knew one day this day would come," Floyd said. "It'll take me a while to get used to it. It feels good."
While Orleans Parish District Attorney Leon Cannizzaro's office appeals her ruling, Vance on Thursday endorsed an agreement for Floyd's release that his attorneys with the Innocence Project New Orleans reached with Cannizzaro's office.
Among the conditions are that Floyd can't leave the state without court permission, can't leave the farm for more than 18 hours at a time and must check in weekly with a federal probation office.
In exchange, Floyd's attorneys agreed to a suspension of Vance's earlier order calling for Cannizzaro's office to either retry him by September or cut him loose. Vance signed off on the agreement.
Floyd's is the latest conviction from the era of former District Attorney Harry Connick to fall to allegations that police or prosecutors failed to turn over exculpatory evidence to the defense.
According to the Innocence Project New Orleans, Floyd is the 10th life prisoner from the Connick era that the organization has helped free, through court rulings or deals with Cannizzaro's office, usually for clients to plead guilty to a lesser charge in exchange for their immediate release.
A recent report by Laurie Levenson, a professor at the Loyola Law School in Los Angeles, found at least two dozen cases from the Connick era with documented failures to turn over evidence favorable to a defendant.
In Floyd's case, Innocence Project New Orleans attorneys Emily Maw and Richard Davis placed the blame squarely on police, not prosecutors, for hiding the evidence that prompted Vance to scrap his murder conviction.
"This is police not turning over evidence," Maw said outside the courthouse. "Today's detectives would not have done this. Today's NOPD would not have investigated the case this way or treated John the way he was treated, or relied on an obviously false confession."
John Floyd, sentenced to life behind bars, could be released from prison this month, 35 year…
Retrying Floyd now would be a tall order for prosecutors. No physical evidence ties him to Hines' murder, and the only new evidence points away from Floyd.
That evidence, including fingerprint test results unearthed decades after his trial, persuaded Vance to rule last year that "no reasonable juror, after carefully and impartially considering all of the evidence, would find him guilty beyond a reasonable doubt."
Floyd's release Thursday came 35 years after he stood trial before an Orleans Parish judge for two eerily similar murders that took place three days apart around Thanksgiving 1980 and sent shivers through the French Quarter gay community.
Floyd was accused of slashing Hines inside the latter's apartment on Gov. Nicholls Street and then of murdering Rodney Robinson, who was found fatally stabbed outside his blood-spattered room at the Fairmont Hotel.
Criminal District Court Judge Jerome Winsberg, who is now retired, convicted Floyd of murder in Hines' slashing but acquitted him in Robinson's killing.
Blood and hair evidence in Robinson's case pointed to a different killer, as did the statement of a hotel worker who saw a black man running from the scene. Floyd is white.
DNA testing since then has only strengthened Floyd's claim of innocence in Robinson's slashing.
At the time, Floyd admitted to both slayings in a dual confession that Vance argued was tainted throughout.
Among the illegally withheld evidence, Vance found, were the results of fingerprint tests from both killing scenes that did not point to Floyd. The prints came off whiskey glasses and a bottle in Hines' home. Some prints were neither Floyd's nor the victims'.
Floyd's attorneys said the hidden test results suggested a different killer in a pair of murders in which each victim apparently served their killer drinks before having sex and then suffering a brutal death by stabbing.
John Floyd, who is serving a life sentence after he was convicted in the gory 1980 stabbing …
Along with the forensic evidence, Vance pointed to an affidavit from a witness who said he had told police that Hines favored black men — contradicting former NOPD homicide Detective John Dillmann's testimony at Floyd's trial.
Vance's ruling serves as an indictment of Dillmann, whom Floyd accuses of plying him with beer and then beating the confessions out of him.
Floyd, who has an IQ of 59, was known in the Quarter as "Crazy Johnny." He talked about mixing PCP and whiskey and had made threatening boasts about the high-profile killings, according to two witnesses.
Nearly two months after the murders, Dillmann and another officer, John Reilly, canvassed the gay bar scene in the French Quarter and found Floyd at the Louisiana Purchase.
A drifter who traded sex for a place to sleep, Floyd first denied his involvement in the murders but then confessed that he went "berserk" after each victim "told me that he wanted to (have sex with) me." In both cases, he said, he pulled a 6-inch buck knife from his boot, hacked away at the victim and ran.
Dillmann, now a Lafourche Parish Sheriff's Office cold-case investigator, would later write a book about the investigation titled "Blood Warning: The True Story of a New Orleans Slasher."
In an interview last year, Dillmann called the allegations of a coerced confession "ludicrous."
He declined to comment Thursday on Floyd's release, though he maintained his view that Floyd was "guilty as sin."
While at Angola, Floyd became one of former Warden Burl Cain's most trusted hands, working for years at the warden's house and all the while professing his innocence, according to Cain.
Floyd last left Angola when he joined Cain and six other inmates to help in recovery efforts in New Orleans following Hurricane Katrina.
"If you said, 'How you doing, John?' he would talk about how he's innocent and how he couldn't understand why the courts just don't release him," said Calvin Duncan, a former lifer who served as an inmate legal adviser at Angola before his own release in 2011 after 28 years in prison.
"His day finally came," Duncan said. 
Several of Floyd's immediate family have died since he went to prison, although a brother and a sister remain in the South and have pledged to look after him.
He will have a job on the farm of Charles Chatelain, a friend and former business partner of Cain, in the small town of Carencro.
Chatelain, a Lafayette-area businessman whose stepson is serving a life prison sentence for an execution-style double murder, was an investor with Cain in a real estate venture that The Advocate exposed in a 2015 investigative report, prompting the legendary Angola warden to retire.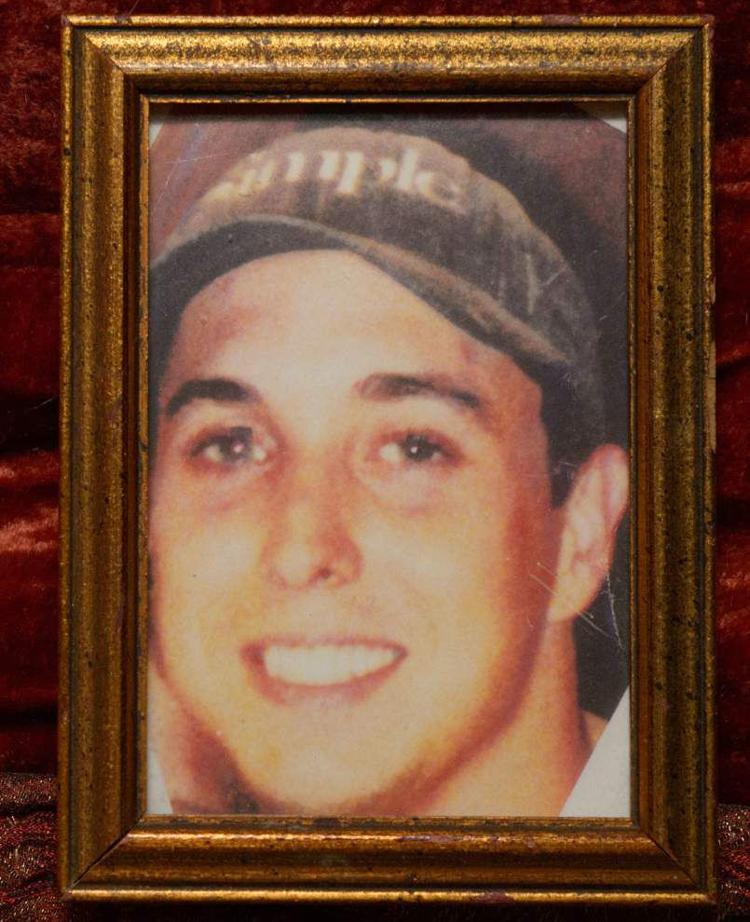 Floyd, who has an affinity for animals, will be doing work similar to what he did at Angola while he stays on Chatelain's farm, Maw said.
Floyd said he's looking forward to seeing a doctor for high blood pressure and to eating well.
"Ain't had a real meal in 36 years," said Floyd, who is expected to reach the farm on Friday.
Before his release, Floyd asked supporters for Wrangler jeans, cowboy hats and other Western wear, as well as a cache of Clint Eastwood and Charles Bronson movies.
Cannizzaro's office is working on an appeal of Vance's order to the 5th U.S. Circuit Court of Appeals. It will argue that Vance overstepped the law when she found that evidence of Floyd's "actual innocence" warranted an exception to federal time limits on such post-conviction challenges.
Prosecutors also argue that, despite Vance's ruling, Floyd hasn't proved that the state's failure to turn over the evidence violated Brady v. Maryland, the 1963 U.S. Supreme Court ruling that requires the state to turn over all evidence favorable to a defendant.
Prosecutors argue that Vance "has erroneously substituted (her) judgment for that of the state courts," which rejected Floyd's bid for a new trial.
It's uncertain when the federal appeals court decision may come. Cannizzaro's office has until mid-July to file its appeal.