Brad Garafola lived his life to help others, according to those who knew him, so it was no surprise to hear that when he saw an officer injured during an ambush attack on July 17, 2016, he rushed from safety to help.
Garafola, a 24-year veteran of the East Baton Rouge Sheriff's Office, was killed in the attack, along with Baton Rouge Police officers Montrell Jackson and Matthew Gerald. Garafola's bravery and desire to help others is a memory held dear by friends, his wife, Tonja, and his children, who called him 'Superman.' 
Sheriff Sid Gautreaux called Garafola the epitome of a law enforcement officer, while many speakers at his funeral services repeated the Bible verse from John 15:13, "greater love hath no man than this, that a man lay down his life for his friends."
---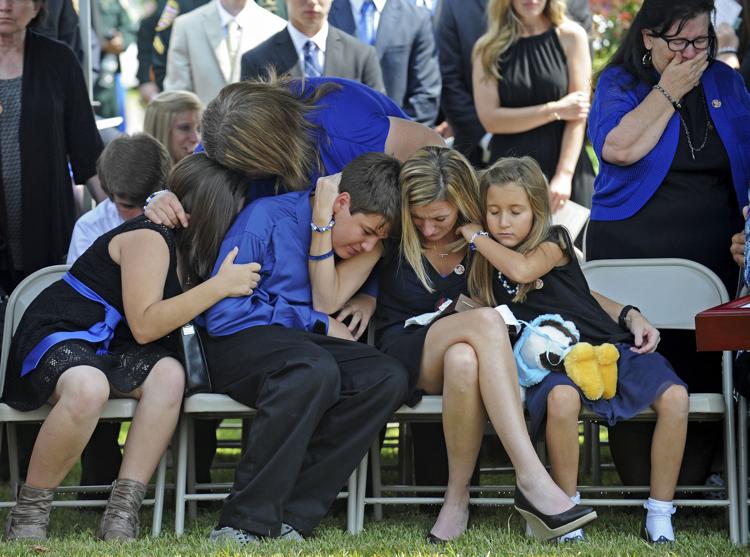 FAMILY COMES FIRST 
Brad Garafola is remembered as a devoted father and husband. He is survived by his wife and four children — two daughters and two sons, ranging from 8 to 22 years old. 
"He loved us so much. He was always bragging about his family" - Tonja Garafola
When he was having a good day, Brad Garafola would text his wife, "Good morning my love," she said. 
He sent that same text the morning of July 17. 
---
'EVERYBODY ON THIS STREET DEPENDED ON HIM' 
From building a pool deck to working on the cars in his garage, Brad Garafola was a jack-of-all-trades that served an instrumental role in his neighborhood: When you needed a hand, he was there. 
"Taking care of other people was just, quite simply, what Brad did," said his brother-in-law, Jaye Cooper.
One of the cars in his garage was being built for his daughter, then 15, for when she began driving. 
"He loved staying outside and fixing things. Besides the Sheriff's Office, that was his passion." -Tonja Garafola
Can't see the video below? Click here. 
---
A TOSS TO REMEMBER 
Brad Garafola Jr. said he was in awe when he was asked to throw out the first pitch at LSU baseball's home opener earlier this year. But Brad Jr. isn't your your typical teenager.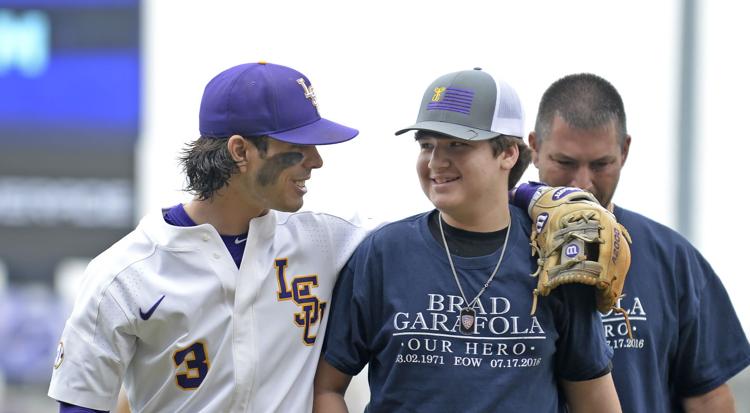 "I saw this young boy, and he just lost his father," LSU coach Paul Mainieri said. "I thought, just to give him something to look forward to, I asked him if he could get our season off on the right note by firing the first pitch."
While Brad Jr. said he is more of football fan, his mother said she knew Brad Sr. was watching. 
"I know that Brad will be looking down and smiling from ear to ear," Tonja said. "He would be so proud of his son — just as much as we're so proud of him."
Brad Jr. said he plans to follow his father's footsteps in to law enforcement. 
Can't see the video below? Click here.
---
'WE'LL TAKE IT FROM HERE' 
Garafola's death and the critical wounding of still-recovering Nick Tullier was a major blow for the East Baton Rouge Sheriff's Office, which months later would lose another deputy, Shawn Anderson, in a fatal shooting. 
Sheriff Sid Gautreaux spoke eloquently at Garafola's funeral services: 
"I picture him standing before the Father, and the Father says, 'well done, good and faithful servant,'" Gautreaux said, in a speech scattered with Biblical references.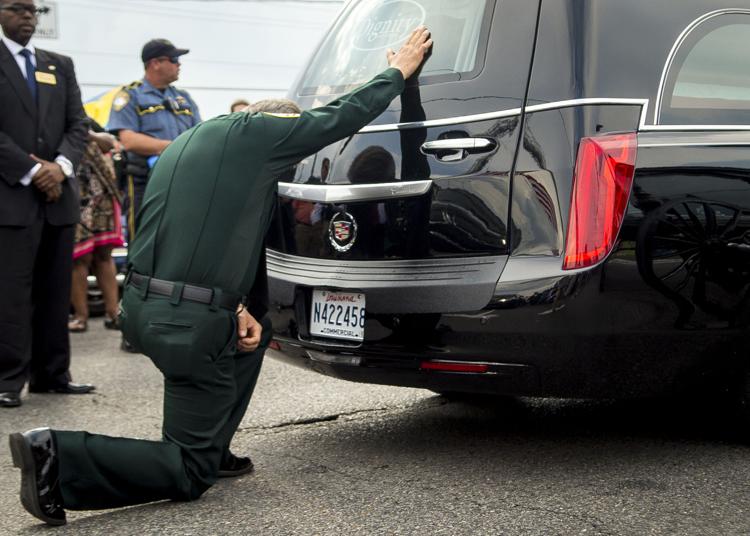 "Rest in peace my brother, we'll take it from here."
---
Click here for a tribute to slain Baton Rouge officer Montrell Jackson
Click here for a tribute to slain Baton Rouge officer Matthew Gerald