One was once injured trying to save a toddler from a burning building. Another helped chase down a serial rapist now serving a 50-year prison sentence. The third was a rookie cop but served as a crew chief on a helicopter crew during multiple U.S. Army tours in Iraq.
Two Baton Rouge police officers and an East Baton Rouge Parish sheriff's deputy killed Sunday by what State Police are saying was a lone gunman were also fathers, sons and friends.
Deputy Brad Garafola, 45, and city police officers Montrell Jackson, 32, and Matthew Gerald, 41 were shot and killed around 8:30 a.m. at a convenience store on Airline Highway.
Learn more below about each officer.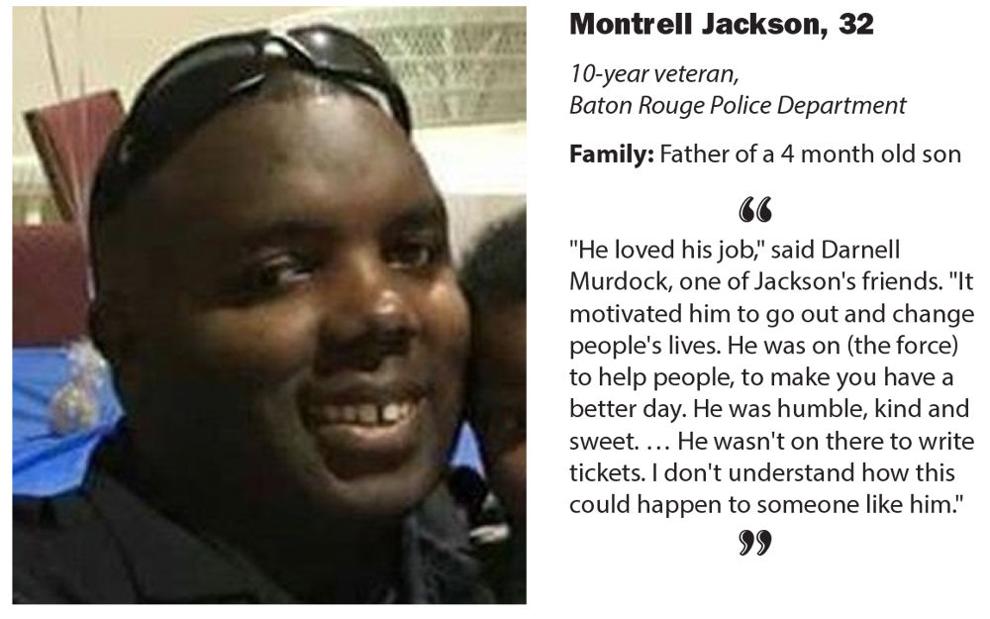 ---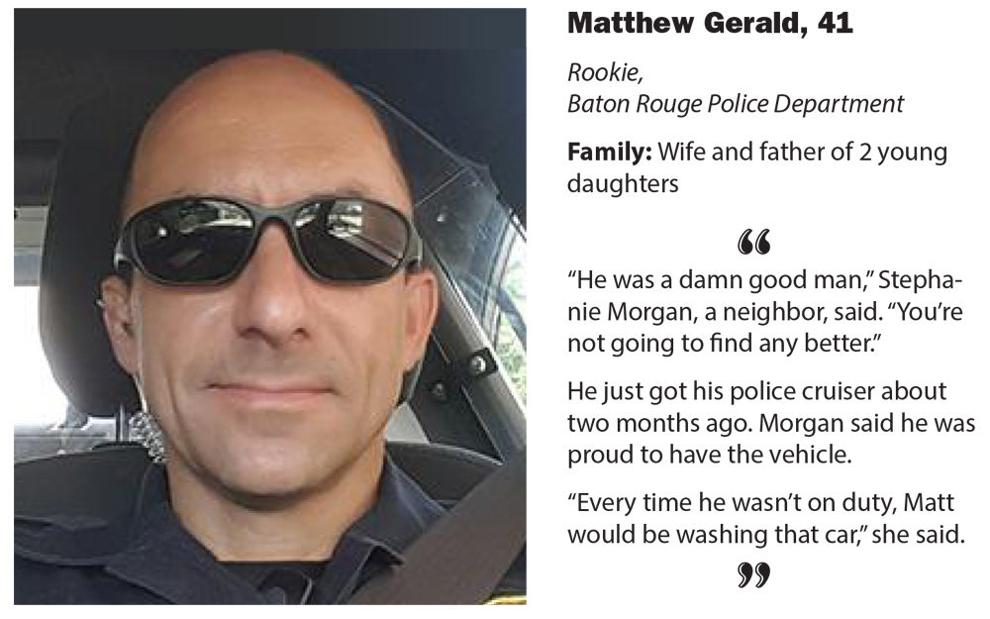 ---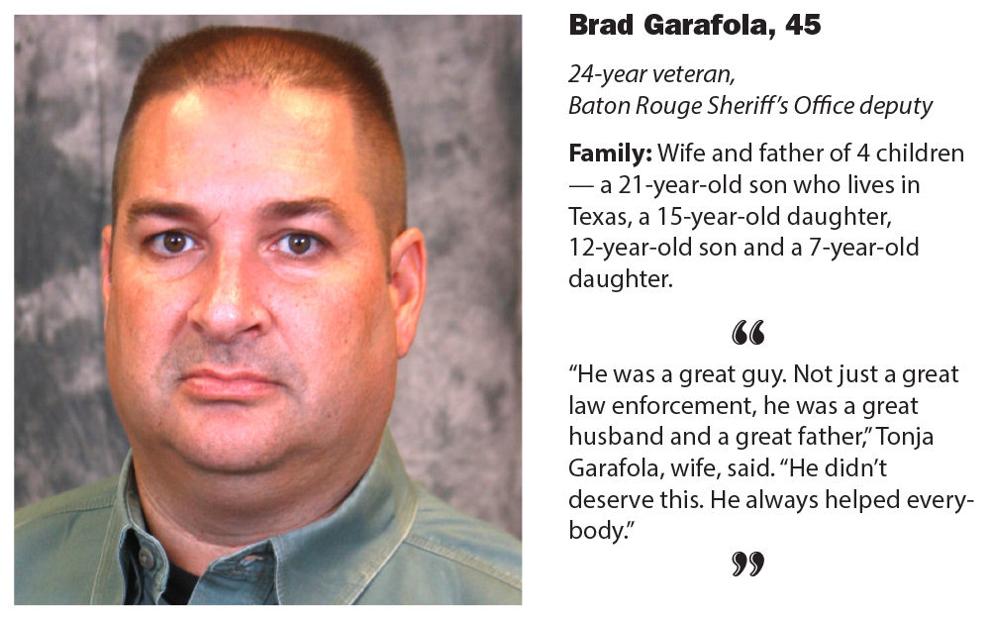 ---