Our Lady of the Lake's Board of Directors has selected a site for a $100 million, stand-alone cancer center, the hospital announced Friday.
The 80,000-square-foot Our Lady of the Lake Cancer Institute will be built on a site at the intersection of Hennessy Boulevard and Brittany Drive. The property is split between existing parking and green space near the main hospital building and adjacent physician and specialty buildings.
The move comes about a year after Our Lady of the Lake and Mary Bird Perkins Cancer Center ended their partnership in controversial fashion. OLOL announced the cancer center about two months later, and Mary Bird Perkins has since teamed up with Baton Rouge General and Nashville-based OneOncology.
Stephanie Manson, the Lake's chief operating officer, declined to speculate on a construction timeline, but she sounded hopeful the facility could be complete about one to two years after groundbreaking. The medical center has already hired an architecture firm for the project and is beginning to work with a general contractor.
She said the hospital's priority is coordinating with providers to make sure the space serves the right medical needs.
"We'd love for it to be ASAP," Manson said. "A project of this magnitude requires a lot of coordination."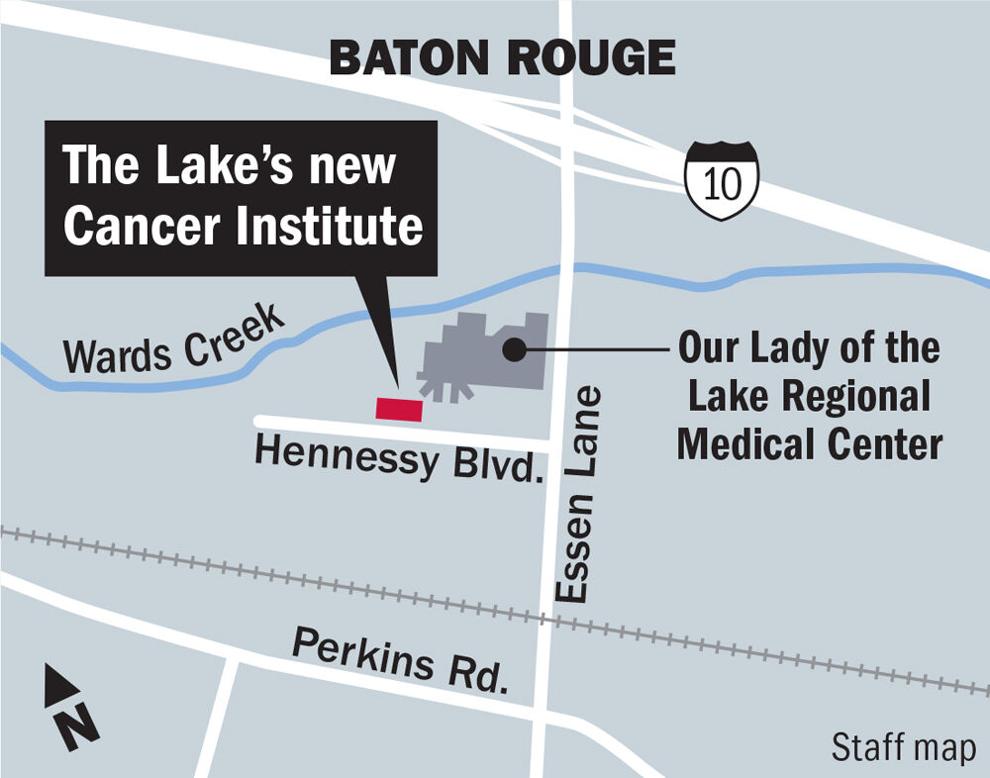 OLOL officials are still considering specifics for the project, but it likely will include pathways or walkways that connect to the main hospital, as well as additional parking and green space.
Manson said the Lake's board reviewed about eight sites before settling on a location. The winner stood out because of its potential for connectivity to the hospital and its surgical and imaging suites. The facility should also have "tremendous research capabilities," she said.
"It's really convenient for our providers that go back and forth, for our patients who may need to go to an outpatient setting," she said.
Manson said the space will enhance the Lake's ability to provide comprehensive cancer care in a single setting. She added that, while the Lake already has enough providers and support personnel to staff the cancer institute, the hospital will look into adding more specialized clinicians to further boost the institute's offerings.
"Those are some of the things that we're just going to continue to grow and enhance," she said. "The space just allows us to do that with ease in a very elegant setting."