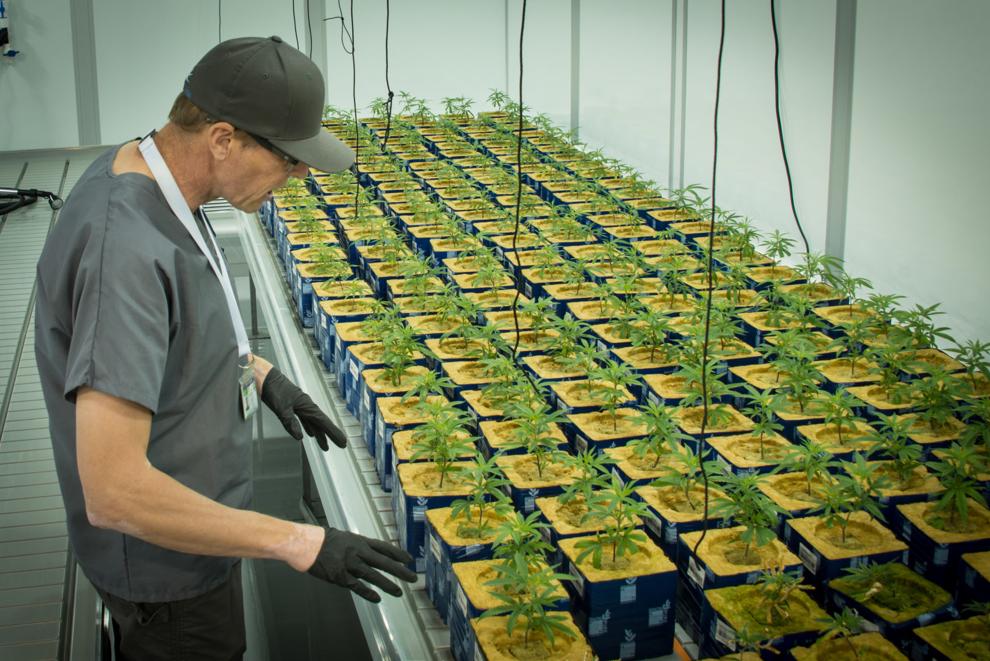 The LSU AgCenter has finalized its agreement with GB Sciences Louisiana LLC to operate the center's medical marijuana business.
GB Sciences Louisiana is a subsidiary of GB Sciences, a Las Vegas cannabis company focused on biopharmaceutical development. The parent company has filed patent applications for using cannabis for chronic pain and heart therapies as well as chronic arthritis, Crohn's disease, inflammatory bowel disease and asthma.
"It is extremely important that we can provide patients with safe and consistent options to help improve their quality of life," said Bill Richardson, LSU vice president for agriculture.
In Louisiana, only the LSU AgCenter and Southern University's Ag Center hold licenses to produce medical marijuana. The medication must be in an oil; an oral form, such as pills, sprays or chewables; topical applications; transdermal patches; and suppositories.
GB Sciences expects to begin production at an off-campus facility by the middle of next year. 
The loser in the bid to grow medical marijuana for LSU claims the winning company's financia…
Two years have passed since Louisiana legalized the use of marijuana for medicinal purposes …
Under the terms of the agreement, the LSU AgCenter will receive $3.4 million or 10 percent of gross revenue, whichever is greater, over five years. GB Sciences also will support LSU AgCenter research through funding for personnel, laboratory research space and equipment, plus an additional monetary contribution for research initiatives.
The LSU board met Sept. 11, ostensibly to finalize the contract with GB Sciences, but that didn't happen. Members instead discussed the second letter questioning GB Sciences' financial viability. Both letters came from CB Medical LLC, the runner-up. CB Medical officials have pointed to independent auditors' past findings of inadequate financial controls at GB Sciences and facts that raise doubts about the company's ability to continue as a going concern.
Meanwhile, the three finalists for Southern's medical marijuana business are expected to submit their best and final offers Monday. The Ag Center's review committee had recommended Lafayette-based Med Louisiana at a Sept. 11 meeting of Southern's board of supervisors. But some board members questioned the guaranteed payments to the Ag Center, less than $2 million over five years; the lack of African Americans among the company's owners; and the processing facility's proposed location in Port Barre.
The other finalists are Advanced Biomedics of Lafayette, which guaranteed $6 million over the five-year contract; and Southern Roots Therapeutics of Baton Rouge, which offered $3.5 million.
The board meets again Sept. 22 and plans to select the operator at that meeting.