Beausoleil Restaurant and Bar, the popular Baton Rouge bistro, announced a change Thursday to its culinary team.
Nathan Gresham, former co-owner and high-profile executive chef of Beausoleil, is leaving to pursue new a new endeavor in Colorado. Jeff Conaway, co-owner and managing partner, will be overseeing culinary operations at Beausoleil effective immediately. 
"We are happy for Nathan and his new opportunity," said Michael Boudreaux, co-owner of Beausoleil. "With the rapidly evolving culinary scene in Baton Rouge, this change comes at a good time for our restaurant to continue to innovate and grow to meet the expectations of our loyal customers. We look forward to serving this community for years to come."
Conaway received his degree at the California Culinary Academy in San Francisco and served as chef and manager of kitchen, dining and bar operations in restaurants and hotels in Dallas, Sacramento, San Francisco and Washington, D.C. He followed his dream of owning his own restaurant to Baton Rouge, opening Beausoleil Restaurant and Bar in 2010.
Conaway will work closely with Chefs Bert Dusauzay, Chris Hebert and Shawn Henderson, sourcing local ingredients, creating daily specials and catering small and large events.
"Bert, Chris and Shawn have been crucial in our success since they joined our team," Conaway said. "They have very different skill sets that complement each other. Together, they further the Beausoleil vision by creating innovative dishes that utilize local ingredients and highlight the season. And they are passionate about making our customer experience the best in town."
Dusauzay has worked in restaurants since 1981, including stints at Poet's in Village Square, Louie's Café near LSU, and then a café in downtown Seattle. Dusauzay returned to Baton Rouge and joined the Beausoleil team in 2012 and has been serving as the banquet and catering chef for the past four years.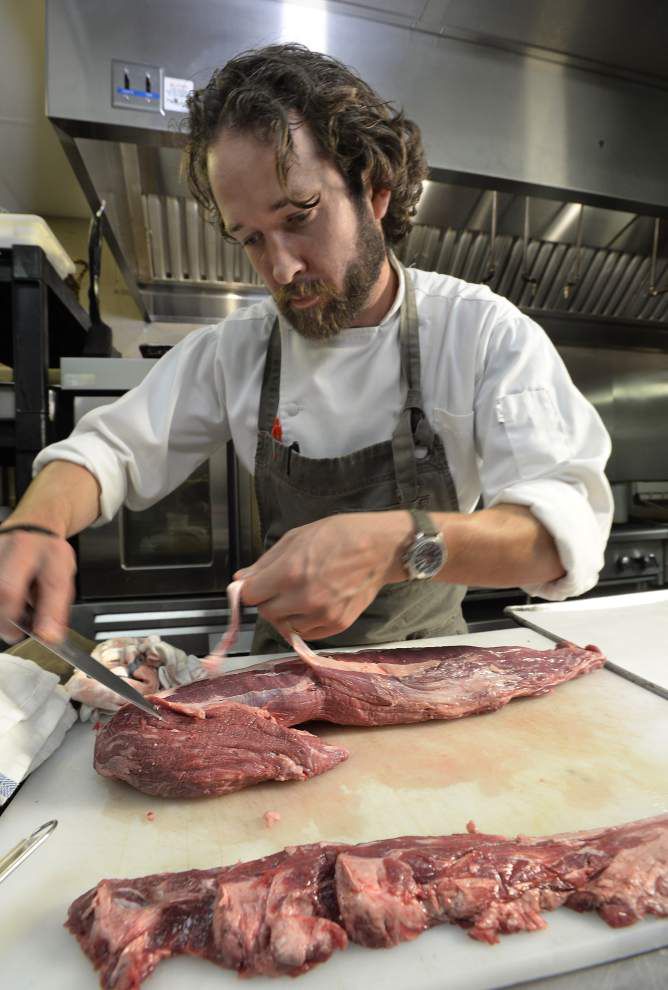 Hebert started his career working at Juban's and completed culinary school at Nicholls in Thibodaux. Hebert joined the team at the Blue Dog Café in Lafayette. After moving to Texas, Hebert made his way back to Louisiana and joined Beausoleil in 2014.
After graduating from Nicholls in Thibodaux, Henderson joined Southern Hills Country Club in Tulsa, Oklahoma. Henderson was recruited to return home to Baton Rouge and join Beausoleil in March 2017.