CONVENT — Outgoing two-term St. James Parish President Timmy Roussel will again face charges of malfeasance in office.
He is accused of directing parish employees do work on private property during a tough re-election campaign.
A state appellate panel threw out Roussel's indictment in the three-year-old case this summer, saying prosecutors violated grand jury secrecy when they questioned witnesses before the jurors in 2016. The state Supreme Court declined to take up prosecutors' appeal of that ruling in November, letting the appellate finding stand.
But, earlier this month, 23rd Judicial District Attorney Ricky Babin quietly revived the six malfeasance in office counts against Roussel.
This time, instead of going through a grand jury — a panel of parish residents who meet in secret to review cases for possible charging — he brought the charges directly from his office with what's known as a bill of information.
Roussel has been summoned to appear before a state court judge in Convent on Jan. 7 to enter his initial plea.
Calling Babin "a total disgrace" to his office, Roussel's attorney Brian Capitelli offered a fiery response about the re-initiation of a case, calling it a political prosecution.
Capitelli, who has been Roussel's lawyer — along with his father, Ralph Capitelli — asserted that Babin ignored the Supreme Court ruling dismissing the "exact same charges against our client … because of the misconduct and manipulation of the Grand Jury by Babin's own assistant district attorneys."
"This new charge by Babin continues his political vendetta against our client and is a mockery of justice," Brian Capitelli added. "This case exemplifies that there will never be a fair and impartial administration of justice in St. James Parish as long as Ricky Babin is the District Attorney."
Babin's office, which has previously tried to avoid commenting outside the courtroom, fired back at Capitelli. In a statement, he said Roussel was seeking to gain special treatment through the bullying and misrepresentations of his attorneys at the Capitelli and Wicker law firm out of New Orleans.
"The Capitelli and Wicker attorneys have mounted a campaign of name-calling, misrepresentation and intimidation in an effort to avoid a trial," Babin's statement says. "While the Capitelli and Wicker attorneys expect special treatment for their client, the District Attorney will not turn his head to public corruption and will continue to work to get this matter before a jury who will decide Mr. Roussel's fate based on the facts, law and evidence."
Babin also accused Roussel of using of taxpayer money to reimburse his defense, a benefit other defendants don't have. He pointed to an ordinance the outgoing Parish Council adopted in late November establishing a policy that provides taxpayer reimbursement for the legal defense of public officials accused of criminal wrongdoing or civil liability but who are later found not guilty or not liable.
The parish's insurer has fought reimbursement of Roussel's defense costs and has asked a federal judge to clear the company of any liability. State law allows such reimbursement as long as the allegations of wrongdoing happened in the course of the official's public duties.
In Capitelli's response to Babin's statement, Capitelli said the "rant is emblematic of the unprofessional manner by which he conducts his office."
Franz N. Borghardt, a Baton Rouge criminal defense attorney, said it is uncommon but not illegal or improper for a prosecutor to pursue charges by bill of information after a grand jury indictment is thrown out.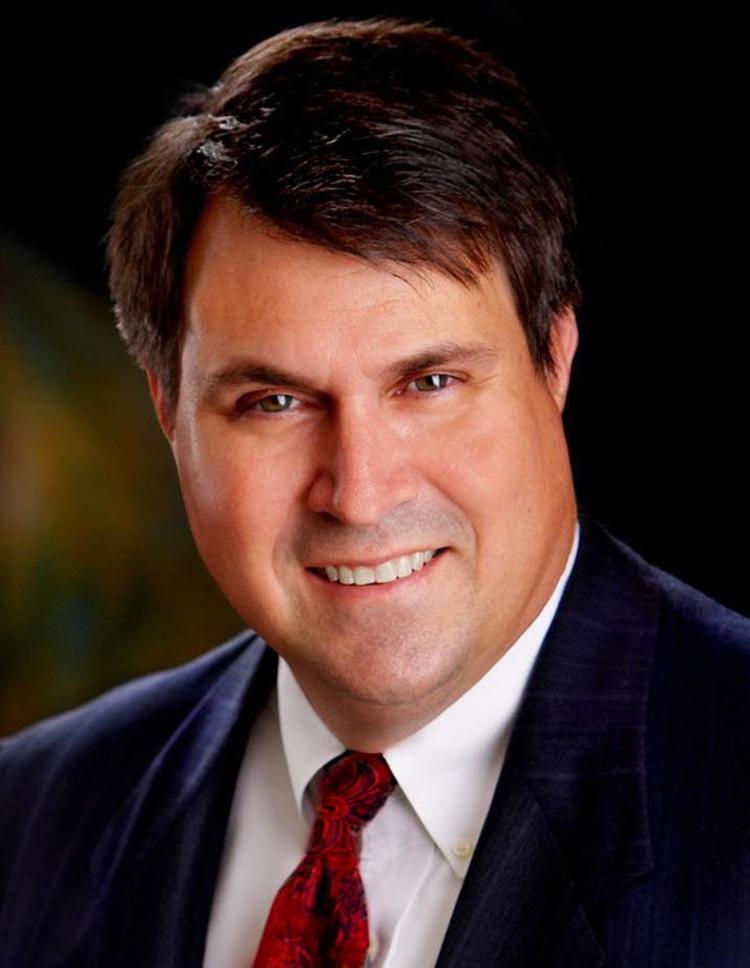 Double jeopardy bars the prosecution of people for the same crimes, but the protection in the Bill of Rights doesn't typically apply, or "attach," until after a trial jury is sworn. Double jeopardy also doesn't apply until a defendant is found guilty or not guilty, and Roussel's and Gravois' cases have remained in the pretrial stage.
But Borghardt, who said he has tried cases against Babin's prosecutors and found them to be professional, said he believed the recharging of Roussel in this instance would likely lead to a motion to recuse Babin's office.
"So what this creates is an optic that this particular prosecution is personal," Borghardt said.
The grand jury indicted Roussel and a top aide, Blaise Gravois on allegations they directed parish employees and resources for work on private property without reimbursement to parish government.
The indictments don't allege either man benefited directly from the illegal work. But the improvements, such as removing a blighted backyard shed from the property of an elderly woman and bolstering a failing drainage ditch near someone's home, happened primarily during Roussel's tough reelection bid in the fall of 2015.
The man Roussel narrowly beat in the 2015 runoff election, farmer Pete Dufresne, won election this past fall and takes office in January. Roussel did not seek reelection.
Capitelli raised the recent 5th Circuit ruling throwing out Roussel's indictment and another, earlier 5th Circuit ruling in Gravois' case that had upheld a finding that another of Babin's assistant district attorneys, Bruce Mohon, committed prosecutorial misconduct in connection with the case.
Gravois and Roussel are facing virtually identical counts arising from the same allegations.
The earlier 5th Circuit ruling came down in Gravois' case in late 2017. A unanimous three-judge panel of Judges Bob Murphy, Stephen Windhorst and Fredericka Wicker heard oral arguments in the appeal of that earlier ruling. Wicker, in particular, aired concerns about Mohon's actions. Murphy, who has since retired, wrote the opinion.
Without directly asserting any impropriety occurred, Babin's prosecutors noted that Judge Wicker is the wife of the Capitellis' law partner, Carey Wicker, who has never appeared to represent Roussel in the case. Prosecutors said the 5th Circuit ruling in the case against Gravois, who is represented by a different law firm, was based on limited and partially erroneous pretrial testimony.
"Instead of arguing the case on the merits to a jury in a courtroom, the defendant and the Capetillis continue to try their case in the public and without regard to the actual facts of the public corruption case," a follow-up statement from Babin says. "They use the media in an attempt to taint potential jurors. They disrespect the judicial system by using the power of the defendant's public position and their own personal connections in an attempt to circumvent the jury process."
At the time of the 5th Circuit oral arguments on Gravois' case, prosecutors did not seek to recuse Judge Wicker. Roussel's lawyers haven't been able to apply that ruling to his case.
"Our client, Timmy Roussel, has an unblemished record of working for the people of St. James Parish, and we will continue to fight to clear his name of these unjust charges," Capitelli wrote.