Livingston school officials are already geared up for the first community college to open in the parish, even though the physical facility isn't expected to open its doors for another two years. 
About 500 of the parish's 8,500 high school students are dually enrolled at Northshore Technical and Community College, taking classes at their schools with teachers who are certified as adjunct instructors.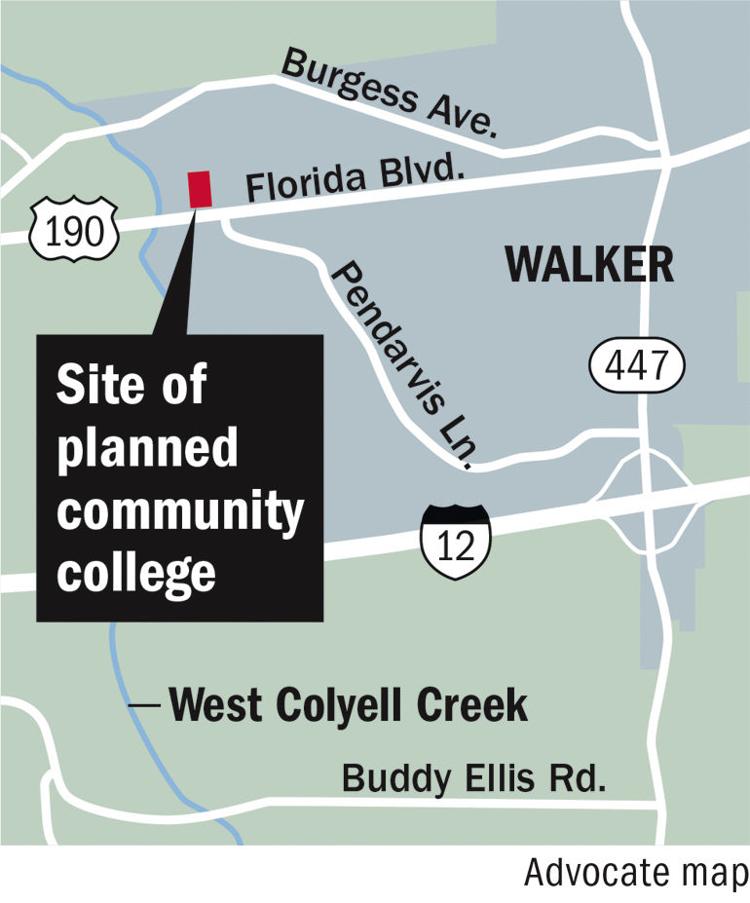 By the 2019-2020 school year, Northshore is expected to officially open in Walker with a 20,000-square-foot facility, said Chancellor William Wainwright. There are six Northshore campuses, including in Hammond and Greensburg. A bond sale to pay for the $5 million in construction costs is expected to take place this month and construction could begin as soon as spring , he said.
A Walker campus will allow high school students already taking college classes to take more advanced and diversified courses, said Staci Polozola, career and technical education coordinator for Livingston Parish public schools. It will also provide an easy transition for students wanting an associate degree after high school. 
"It's going to be huge for us," Polozola said. "Having them in our backyard will only expand those opportunities when we're not faced with transportation issues."
The college was approved for construction by Gov. John Bel Edwards in August after the parish government, public schools and local corporate investors came up with a $699,000 match. State Rep. J. Rogers Pope, R-Denham Springs, the former school superintendent for the parish, advocated for a college to locate there following a 2011 study that said Livingston Parish needed a technical college to keep up with growing industry along Interstate 12. 
The community college will be located next to the Literacy and Technology Center, an existing institution providing certifications in criminal justice, emergency medicine and five other technical tracks. That center is run by Livingston Parish schools and Southeastern Louisiana University.
Wainwright said curriculum at the college will focus on advanced technical and health sciences, including manufacturing, welding and nursing degrees. There will be opportunities to transfer to Southeastern in Hammond, and high school equivalency degrees will be offered. 
He said the average age of students at the Northshore campuses is 27, an indication that adults already in the workforce will also want to take classes in Walker. 
The new project has support from the Livingston Economic Development Council, with officials hopeful the technical college will bolster industry and business growth in the parish, where a few manufacturing facilities have recently opened. 
David Bennett, president and CEO, said the college will help ensure local businesses can get more of what they need in terms of qualified employees. Companies will work with the college to supply internships and instructors and may also help craft curriculum, he said. Ultimately, the college could help keep more kids in the parish and bring more businesses there. 
"I think it's going to be a tremendous boost for the community," he said.