Two decades ago, 16-year-old Eric Walber — an Albany High School student and football player — was found slain off the side of a road in Tangipahoa Parish after making a pizza delivery.
Police said he was robbed, beaten and run over with his own car, a crime that shocked the rural community. 
After the case seemed to go dormant for two years, detectives announced in 2000 they had cracked it, and six men were eventually convicted. The alleged ringleader, Michael Wearry, was sentenced to death.
But the U.S. Supreme Court overturned Wearry's conviction in 2016, ruling prosecutors withheld critical evidence about key witnesses and another possible suspect.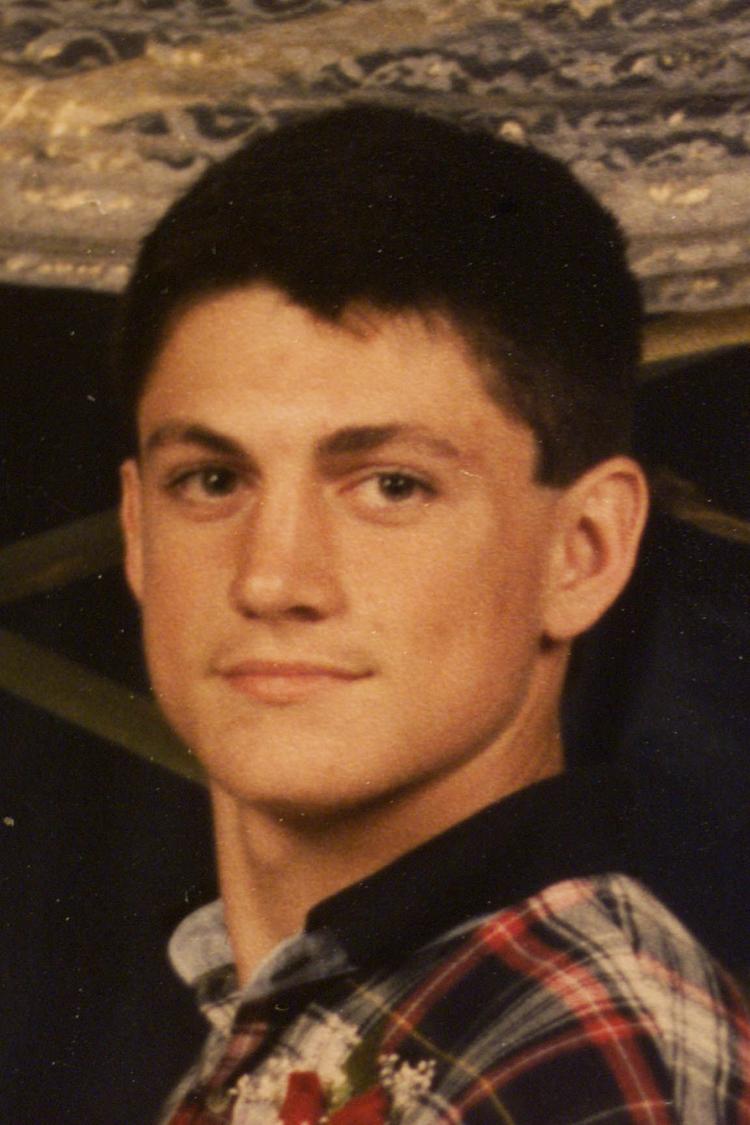 Now, more questions are being raised about the case as prosecutors prepare to retry Wearry. Recently, attorneys for Wearry and two of his co-defendants — Darrell Hampton and James Skinner, who are asking for retrials — have attacked the prosecution and police work that resulted in their convictions. They say their clients are innocent.
A lawsuit filed in May by a nonprofit civil rights law firm accuses the district attorney and a sheriff's deputy of coercing a 10-year-old into giving false testimony in Wearry's murder trial. The defense is having newly recovered evidence — long misplaced — tested for DNA. And lawyers for Hampton and Skinner claim police ignored a viable alternative suspect who implicated himself in the killing.
Livingston Parish District Attorney Scott Perrilloux says he's confident the right men are behind bars. He denies the allegation that the child's testimony was coached and claims the alternative suspect the defense lawyers are pointing to was someone just "mouthing off." He also says DNA testing on evidence in the case never revealed any profiles aside from the victim. 
"A 16-year-old boy with a full life ahead of him had it taken away brutally in 1998," Perrilloux said. "The people of Livingston deserve justice."
Every evening for months after her son was murdered, Cherie Walber walked along road ditches in her area, looking for some kind of clue.
An inmate talks
On April 4, 1998, Walber's body was found off Crisp Road in Tangipahoa Parish. He was delivering pizzas around eastern Livingston Parish earlier that night in his red Ford Escort.
Although investigators talked to lots of people and chased numerous leads in the months after the crime, the case eventually grew cold. One detective turned to a psychic for help, and the murder was featured on "America's Most Wanted" in the hopes of getting new tips, according to court records.
In 2000, a man named Sam Scott, who was in prison at the time, came forward with information that was a turning point for detectives. Over the course of five interviews with them, he implicated himself and five others in Walber's murder. 
Scott, a key witness, pleaded guilty to manslaughter in exchange for a 10-year prison sentence. Wearry was convicted of first-degree murder and sentenced to death. Skinner, Hampton and Shadrick Reed were sentenced to life in prison after standing individual trials for second-degree murder. Randy Hutchinson pleaded guilty to manslaughter and was sentenced to 20 years in prison.
At the time Scott came forward to law enforcement, he was serving a five-year prison sentence for selling drugs.
"It was bothering me. It was on my mind," Scott said at Wearry's trial, by way of explanation for his cooperation two years after the crime. He told the jury he talked because he "couldn't eat or sleep."
At Wearry's trial, Scott was presented as a hero who gave up early release from prison on the drug sentence when he decided to clear his conscience by speaking up about the heinous murder.  
But the first story he told police was not the truth, Scott acknowledged under questioning at Wearry's trial. In fact, his story changed in significant ways regarding his involvement in the crime, how Walber died and basic factual details.
In his first statement, Scott said he saw Hutchinson, Hampton, Reed, Wearry and Eric Charles Brown driving Walber's car — which he said was gray, green or blue, when in fact it was red. They told him about the murder days later, Scott told police. During that first interview, Scott also said Walber was shot. He wasn't.
At Wearry's trial, Scott said he was involved in the crime from the beginning and witnessed Walber being brutally beaten. Scott testified at the 2002 trial that he was playing dice with Wearry and others when Walber drove by. Wearry decided to rob the victim, and Hutchinson flagged down Walber's red car and the two of them started beating him through the open window, Scott said.
Scott was the star witness at trials for Wearry, Skinner, Hampton and Reed, providing detailed information about how he said the crime unfolded. But parts of his testimony were corroborated by other witnesses. One testified that he saw Wearry, Hampton and Reed, along with others, in a small red car with blood on it and that Wearry tried to sell him an Albany High School class ring, an item Walber's mother testified at trial that he owned.
At Reed's trial, former assistant district attorney Jeff Johnson testified that Reed also confessed the crime just after he was arrested in 2000, but later refused to give a signed statement. Reed said at his trial that he was at the Ponchatoula Strawberry Festival the night of the crime. 
But Reed reverted to his initial confession at a hearing for Wearry in 2016.
No physical evidence ever tied the suspects to the crime.
A Louisiana death-row inmate will be tried again in the brutal slaying of an Albany teenager after the U.S. Supreme Court on Monday reversed t…
When the Supreme Court reviewed Wearry's case, it focused its analysis on three pieces of information withheld by the prosecutors in Wearry's case:
Medical records indicated Hutchinson, who is accused of beating and dragging Walber, was recovering from an operation on his knee that had been done just nine days earlier.
Brown had asked prosecutors for a deal on his drug sentence.
Scott had told another inmate he wanted to "make sure (Wearry) gets the needle cause he jacked over me."
After the nation's highest court decided to set aside Wearry's conviction, Wearry's lawyers contacted the Innocence Project of New Orleans, said Jee Park, policy director for the organization and an attorney for Skinner. The nonprofit agreed to represent Skinner and recruited Marquest J. Meeks, a former federal prosecutor, to represent Hampton.
Skinner and Hampton have asked the 21st Judicial District Court for new trials based on the Supreme Court's decision and what they say is new evidence uncovered since their convictions. Perrilloux's office opposes those requests.
"We strongly believe they're guilty, and the convictions should be upheld," Perrilloux said. 
Perrilloux acknowledged that the statements Scott and Brown, a key witness who would testify in the eventual prosecution of Skinner, Wearry, Hampton and Reed, have made have changed over time, but said that often happens with people involved in murders. 
"It's not uncommon for people involved in crimes to tell a little bit of the story, then some more, then some half-truth," he said.
But Meeks, the attorney for Hampton, said the changes in Scott and Brown's statements are not "progressive truth-telling," in which people lie at first to police to protect themselves or others. He said the early statements were "categorically false" compared to what was presented at trial. 
"The color of the car that he supposedly was in all night with these folks, he gets the make of the car wrong, and he guesses three colors and none of them are it," said Meeks, who was an attorney for seven years with the U.S. Attorney's Office in New Orleans. 
"This is a high-profile murder of a young kid who, based on all accounts had high aspirations and was expected to achieve. It's very easy, I think, to put the blinders on and just flow with what these opportunistic cooperators are telling you," Meeks added.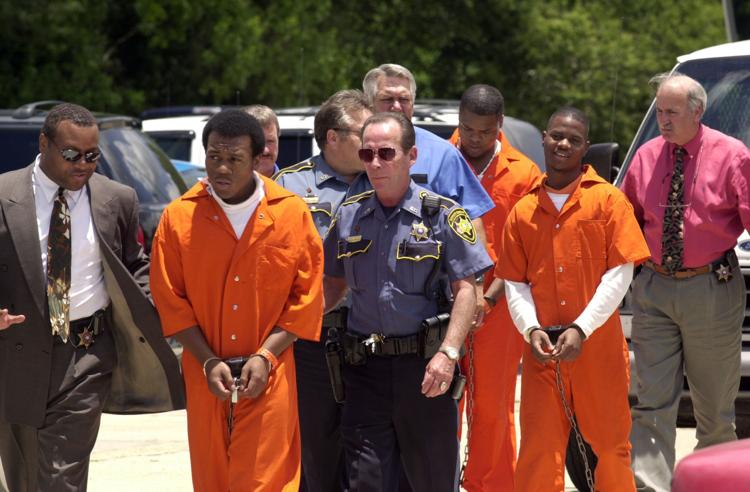 Another suspect?
The Innocence Project filed public records requests for Livingston Parish Sheriff's Office records that led them to an alternate suspect: Dashain Moore.
Moore was accused of a similar crime one month after Walber was killed, according to court documents. 
Gary Stafford, a young man driving home to Independence from Oklahoma, stopped at a pay phone in Albany to let his parents know he was close. He later told officers a man he identified in a lineup as Moore threatened him with a gun then forced him to drive around on rural roads before robbing him. He escaped, but his car was found burned nearby later.
Stafford told police that during the gunpoint robbery, Moore said he killed Walber. 
"He told me he was blowing my brains out right now, 'cause he didn't care," Stafford said in a taped statement to deputies in 1998. "He said he done killed one boy, and he told me it was the Walber boy."
Brown also implicated Moore in the Walber murder. According to the attorneys for Hampton and Skinner, Brown picked Moore out of a photo lineup in 1999 as one of the people he saw with Walber on the night of the murder.
Hampton's filings claim very little information about Moore was provided to defense attorneys before trial.
Moore is serving life in prison for the robbery.
Perrilloux said investigators at the time concluded Moore falsely took credit for the Walber murder. 
"Everyone knew about Eric Walber being killed, and there was no other evidence to connect him to the crime and (investigators) concluded he was probably just mouthing off as he was committing another crime," Perrilloux said. 
As Wearry's attorneys have prepared for the new trial, they have recovered evidence from Walber's car recently found in the Jefferson Parish Sheriff's Office. Perrilloux said the evidence was sent there long ago for testing at the crime lab.
A court filing from Wearry's attorneys says officials at that sheriff's office found nearly 50 pieces of evidence in December 2017, including cuttings of "red substance" from inside Walber's car and crust from the exterior of the car.
Rachel Conner, Wearry's attorney, said those items are being tested now by an independent expert, who is looking for evidence indicating someone else was involved in the crime. 
"Our hope is that we're able to identify who the actual assailant or assailants of Eric Walber were," Conner said. 
Other questions
Perrilloux says Brown was never promised or given anything in exchange for his testimony in the Walber murder trials. 
But Hampton's lawyer questions whether Brown was "covertly rewarded" for his testimony, giving him an incentive to provide testimony the state needed to convict his client.
Four months after the final murder trial wrapped, 21st Judicial District Judge M. Douglas Hughes, the brother of the lead prosecutor in the Walber case, shortened his sentence by at least six years, court records show. Brown's attorney wrote to the judge saying his mother was ill with diabetes and had financial problems, according to a letter filed in Hampton's post-conviction relief record, and Hughes granted the reduction over the objections of prosecutors.
"It seems pretty clear to me reading those records and knowing the sequence of events that obviously an undocumented benefit was given to him in reference to the drug conviction in exchange for his testimony," Meeks said.
Charlotte Foster, the prosecutor in the Wearry case, is now a judge and declined to comment. Hughes did not respond to an email and phone message left for comment.
In the most recent challenge to the case, the Roderick and Solange MacArthur Justice Center, a nonprofit civil rights law firm, filed a federal lawsuit on May 30 against Perrilloux and Livingston Parish Sheriff's Deputy Marlon Kearney Foster, alleging they had a 10-year-old boy lie at Wearry's trial. 
Jeffery Ashton, the witness, testified at a hearing in November that Foster coached him in the early 2000s to falsely say at Wearry's trial that he witnessed Wearry walking home from a music event at a church the night of the murder when he saw Wearry throw a cologne bottle from Walber's car.
Conner, Wearry's attorney, says several of Ashton's relatives have confirmed that he was "not in the Springfield area at all on the night of Eric Walber's murder but was at the Strawberry Festival and spent the night at his sister's house in Hammond."
Perrilloux says the defense attorney's claim that Ashton's testimony was coerced is ridiculous.
A suspect in the high-profile 1998 murder of an Albany teen has filed suit in federal court accusing local law enforcement officials of coerci…
More trials?
The District Attorney's Office has fought Hampton and Skinner's requests for new trials on the grounds that they were filed too late.
The state says the defendants were not diligent enough in their past efforts to dig up the evidence presented in their appeals to warrant an exception to the timeliness rules.
Attorneys for Skinner and Hampton note that Wearry's attorneys filed 100 public records requests and three lawsuits to obtain the information that led to the U.S. Supreme Court's ruling — a difficult task for indigent inmates without lawyers, such as Skinner and Hampton.
State District Judge Brenda Ricks, in Livingston, ruled against Skinner's request for a new trial in March. His attorneys at the Innocence Project appealed to the state 1st Circuit Court of Appeal in May. A judge has not ruled in Hampton's case. 
Wearry continues to await a new trial date.