Maria Edwards was downstairs peering out of a window in the St. Gabriel home local television personality Scott Rogers shared with Mathew Hodgkinson on Aug. 27 when she heard a gunshot from upstairs. While on the phone with 911 seeking help, she heard another.
"After that second gunshot, I was a zombie," Edwards said. "You're just in shock. Time stops. I could only think, 'What in the world happened?' "
---
Exclusive: Click here to hear the 911 call
---
Months later, Edwards is speaking out publicly for the first time about what she saw and heard as Rogers' life began to unravel, ultimately leading to the shocking murder-suicide and to revelations that Rogers had been accused years earlier of sexually molesting children in his native England.
In fact, she was peering out the window that day because she was petrified authorities soon would be arriving to haul Rogers off in handcuffs for lying on naturalization and adoption records.
Edwards' account of Rogers' final days, coupled with recently released investigative files, offer fresh insights into the case even as those he befriended and who came to trust him still struggle to make sense of what happened.
The 2014 death of Baton Rouge TV personality Scott Rogers is examined in "The Lies That Bind," a new series airing at 9 p.m. Thursday on Inves…
Edwards had been a close confidant of the 52-year-old "Around Town" host for the previous two years, a man who was pastor of her church and whom she considered her spiritual leader.
Besides being the host of his self-produced television show, Rogers was a community activist and was involved with the Unity Church of Christianity, where he often preached. That's where Edwards said she met Rogers and forged a loving friendship with him.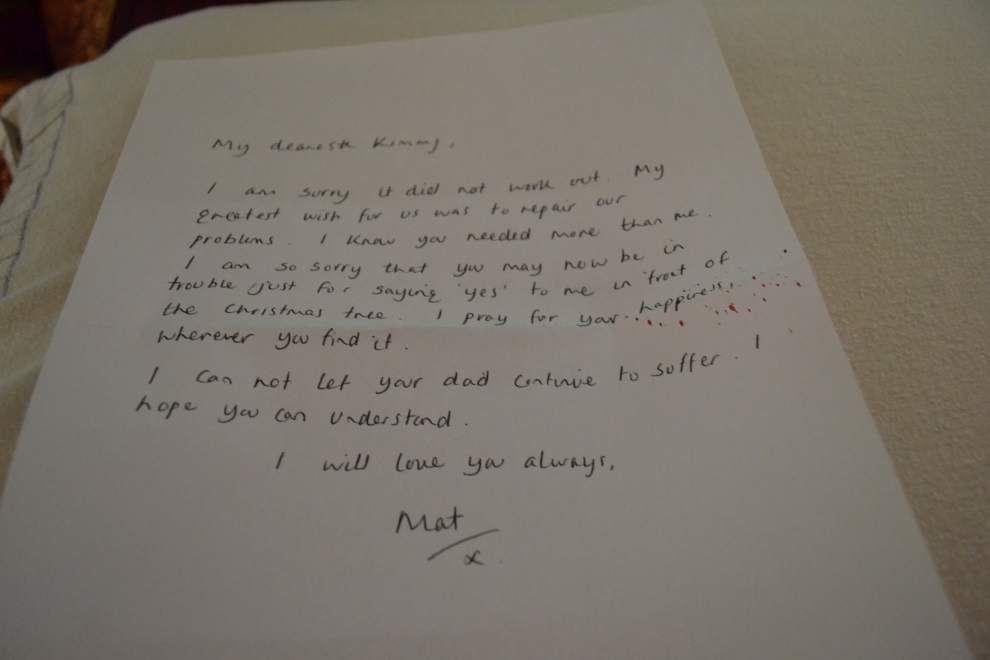 "He was a powerful motivational speaker," Edwards said. "He was chosen by a group of people to be their pastor for a few months. And then he decided to leave the church and start his own. A group of people liked his message and wanted to follow him with this new church."
But a much different picture of Rogers emerges from the investigation of the murder-suicide, one that Edwards and other members of the church Rogers formed still have trouble grasping.
The story centers on Rogers and his relationship with the 36-year-old Hodgkinson, a business partner and eventual son-in-law whom he brought over from England when Hodgkinson was still a teen.
Rogers had adopted one boy the two were raising together and was in the process of trying to adopt another. On Aug. 15, about two weeks before the murder-suicide, the state Department of Children and Family Services removed from the home both children, the oldest boy aged 10 and the youngest aged 2.
According to an incident report from the case files, the boys were taken by the state in connection with the federal investigation surrounding Rogers lying on naturalization and adoption records.
---
Exclusive: Click here to read the full police incident report
---
Police files contain no indication that the two children were ever sexually abused while living with Rogers. However, Rogers was accused of molesting children in England, and those allegations were backed up by a man who lived with Rogers and Hodgkinson in St. Gabriel and who has said Rogers sexually abused both him and Hodgkinson as teens.
Edwards and other church members say Rogers' life was heavily centered around being a father to the two boys living in the home and that the removal of the children on Aug. 15 sent him into a deep depression that ended in gunfire two weeks later.
Edwards revealed she was staying with Rogers at the home the week of the murder-suicide for spiritual support to the family and to baby-sit Rogers, who had made several unsuccessful attempts to kill himself since the kids were taken. In the end, authorities say, Hodgkinson would shoot Rogers, then turn the gun on himself.
Edwards talked about all the tears shed that week by Rogers, Hodgkinson and Rogers' daughter, Kimberly Ann Scott-Rogers, who was married to Hodgkinson.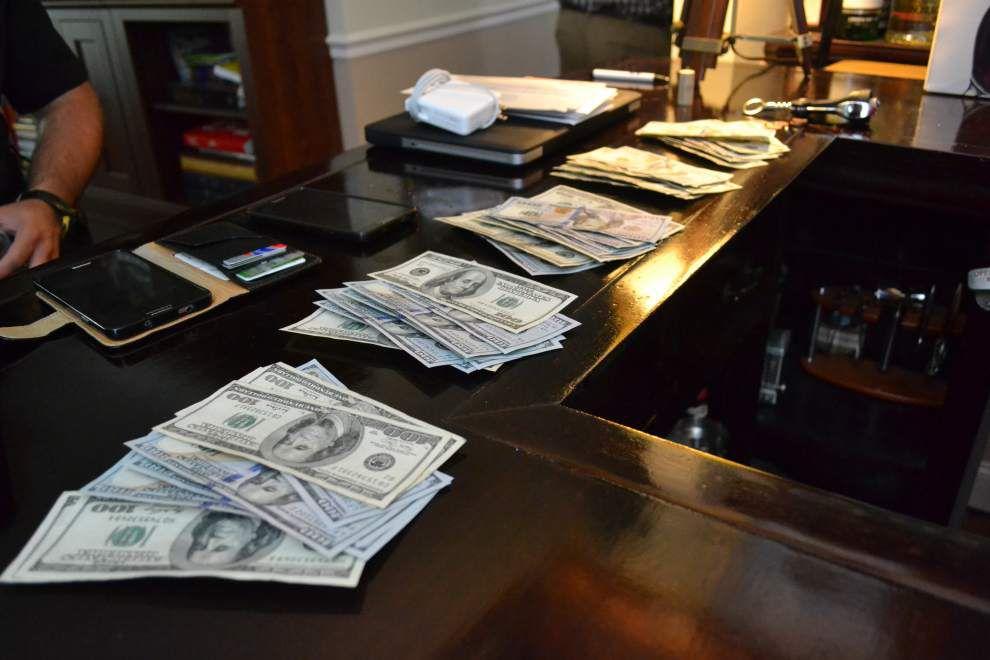 "Everyone was crying," Edwards said. "Pastor Scott had stopped eating. He only wanted to drink coffee and Diet Coke. He didn't want to live without those kids."
Edwards said an attorney had told them earlier in the day that Rogers probably would go to jail for lying on his naturalization and adoption records.
Facing harsh criticism amid allegations that he sexually abused children in England, Scott Rogers fled to Texas in the mid-1990s before settli…
Across town, Rogers' daughter was testifying before a grand jury about the allegations the federal government were pursuing against her father. Edwards said Rogers and Hodgkinson had gone upstairs to take nap after receiving the news.
"I think by then they were convinced by attorneys those children were never coming back to his home," she said of Rogers and Hodgkinson's mindset the night before the murder-suicide.
Investigators found a suicide note from Hodgkinson sitting atop the nightstand next to the bed where Rogers' body was found. The note read: "They broke our happy, loving home. They do not get to take Scott too."
---
Exclusive: Click here to read some of the handwritten notes found at the scene
---
In addition to the suicide note, the investigative case file contains text messages, cellphone records, interviews recorded on video, gambling receipts and numerous handwritten notes from Rogers and Hodgkinson — many addressed to Edwards — that show the fragile mental state of both men during their final days together.
In a letter addressed to the 10-year-old boy he helped raise with Rogers, Hodgkinson apologizes for state officials who removed the child from the home more than a week before the crime.
"Mean people said bad things about Daddy and then they took you away," he wrote. "It is not your fault. You did nothing wrong. We love you so much."
Hodgkinson goes on to write that Edwards would look out for him.
"We have money for toys and anything you need as you grow up," the letter reads. "Please keep reading every day, and say your prayers."
The letter is signed "Uncle Matty."
Edwards said she no longer has any contact with the child and doesn't know what has happened to him. She just hopes he's in another loving home.
To his wife, Rogers' daughter Kimberly, Hodgkinson wrote: "I am sorry it did not work out. My greatest wish for us was to repair our problems. … I am so sorry that you may now be in trouble just for saying 'yes' to me in front of the Christmas tree."
Investigators quickly learned not everything was as it seemed when they visited Hodgkinson as he was clinging to life at Our Lady of the Lake Hospital on the evening of the murder-suicide.
An incident report in the case states that detectives ran into Rogers' daughter at the hospital. She was there with someone she identified to police as her boyfriend.
She told officers she and Hodgkinson had a "very open relationship."
Meanwhile, a man who also lived in the house with Rogers and Hodgkinson told investigators following the murder-suicide that both he and Hodgkinson were sexually abused by Rogers while they were students at Rogers' performing arts school.
The victim, who had been in federal protective custody since Aug. 25, 2014, told police the three men and Rogers' daughter had moved to America around 1996 after Rogers was acquitted by a jury in England for two counts of gross indecency with a child and three counts of indecent assault on a male.
Hodgkinson and the victim remained entangled with Rogers for more than 20 years. The third man described Rogers to investigators in an interrogation video from the case files as a master manipulator drowning in financial debt from compulsive gambling.
Rogers' former pupil said he believes Hodgkinson ceased having sex with Rogers by 2004. He also said Rogers persuaded his daughter to enter a sham marriage with Hodgkinson to prevent him from being deported.
The man, who has previously recounted his story under the condition that his name not be used, declined several requests from The Advocate seeking comment about the recently opened case files.
The sordid aspects of Rogers' troubled life were not known to Edwards and the parishioners of 13:34 Church of Christianity, where Edwards served as senior pastor alongside Rogers.
Edwards said the fledging church, which met in an adjacent space to the "Around Town" television studio in Cortana Mall, once had about 62 members, but that has dwindled down to five board members and half a dozen members. Since Rogers' television studio closed, she said, what's left of the church meets randomly for service wherever someone lets them.
"We're looking for a location to call our own," Edwards said.
Despite the scandalous details that have surfaced about Rogers since his death, the church's board members have chosen to cling to their positive image of a man they leaned on for spiritual guidance.
"He never claimed to be a perfect man to us," said Linda Tillman, a 13:34 Church member. "I felt like I was a better person because of the messages and teachings we got. I believe he was trying to live a good life here. … I had to reconcile the person I believed I knew to the person I see portrayed in the media."
Edwards said the federal investigation was centered on the fact that Rogers checked "no" on his immigration form to a question about whether he had been arrested.
"He did that because he had only been arrested temporarily in England," Edwards said. "He was acquitted on those charges. He didn't think it was relevant."
Rogers placed considerable trust in Edwards shortly before his death, giving her power of attorney of all his business affairs and personal matters.
"It was a power of attorney so that when he was in jail, he'd have someone to deal with his business affairs," she said. "They wanted someone they trusted to help them."
Follow Terry Jones on Twitter, @tjonesreporter