A prosecutor and an attorney for two former Advocate reporters clashed Friday over whether the journalists can be forced to testify at a Walker man's murder trial about letters and phone calls they received from the defendant.
Jace Crehan, 23, is charged with second-degree murder in the July 2015 stabbing and strangling of 47-year-old Robert Noce Jr., of Zachary, who two weeks earlier had pleaded "no contest" to molesting Crehan's girlfriend, Brittany Monk, when she was a child.
Scott Keaty, one of the attorneys for former Advocate reporters Maya Lau and Danielle Maddox, who have both left the paper since working on 2015 articles about the case, argued Friday to state District Judge Tony Marabella that prosecutors already have the four letters Crehan wrote and recordings of the two calls he made from East Baton Rouge Parish Prison, in which he admitted to the killing. Prosecutors used a subpoena to obtain the letters from the newspaper.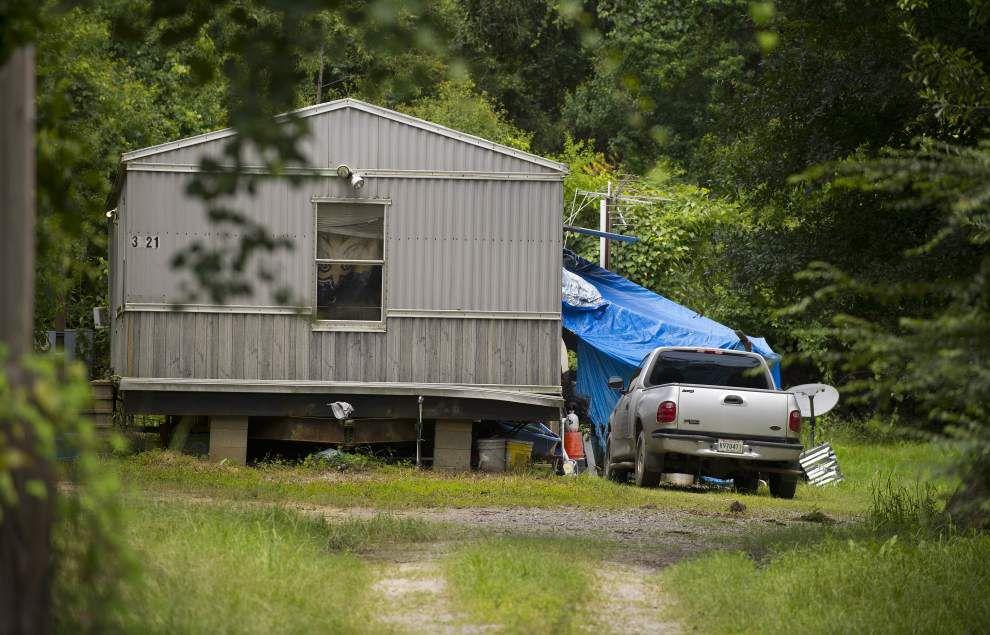 Keaty told the judge that Louisiana's broad reporter's privilege and the First Amendment require the trial subpoenas to be quashed. Keaty said the subpoenas command Lau and Maddox, without limitation, to appear and testify at the trial.
"The press is not an arm of the government, and cannot be used as such," he said.
Darwin Miller, a special assistant district attorney, countered that the state is not trying to use the media to bolster its case against Crehan.
Jace Crehan will stand trial in December in the fatal July 2015 stabbing and strangling of a…
"These two reporters interjected themselves into an ongoing criminal investigation," he argued to Marabella. "You don't get to come in and talk to a defendant and then just walk away."
Keaty took issue with the prosecutor suggesting that Lau and Maddox interjected themselves in the case.
"This is an incredible encroachment on the First Amendment," Keaty argued. "They (prosecutors) are trying to make the reporters an investigative arm of the state."
Miller said Lau and Maddox have "direct evidence" of a crime. He noted that Crehan's statements to the reporters varied from the statements he gave authorities, in which he also confessed.
Miller also said Crehan has a Sixth Amendment right to confront his accusers.
"We aren't accusers," Keaty shot back. "We're not accusing anyone of anything."
Marabella requested additional written arguments from both sides and said he will issue a ruling by Dec. 2.
The judge made it clear that if the reporters are ordered to testify, they would not be allowed to state any opinions about the case.
"That will not happen in this courtroom," he said.
If the reporters are allowed to be called as witnesses, Marabella suggested that all they would be allowed to do is identify the letters they received as well as the phone calls, such as their voices on the recordings.
"End of story," he said.
Crehan is scheduled to stand trial Dec. 4. A second-degree murder conviction would result in a mandatory term of life in prison. Monk, 20, pleaded guilty in June to manslaughter in Noce's slaying and is to be sentenced Jan. 18. Manslaughter carries up to 40 years in prison.
In his letters and calls to The Advocate, Crehan compared his actions to those of Gary Plauche, who avoided prison time after killing his son's accused molester, karate teacher Jeff Doucet, at the Baton Rouge airport in 1984. The killing was captured on camera by a local television station.
But at Monk's guilty plea, Miller stated in court that Crehan referenced Plauche to "cover the heinousness of what was done" to Noce, whose body was found stuffed inside a 55-gallon plastic barrel inside his trailer. Crehan also told the newspaper that Monk suffered increasingly violent night terrors after Noce's June 2015 plea deal, but Miller said that statement was untrue.
The day after Monk pleaded guilty, Miller rejected Crehan's offer to also plead guilty to manslaughter. Franz Borghardt, one of Crehan's attorneys, said Friday that no further discussions have taken place with prosecutors regarding a resolution of the case.
The prosecutor has labeled as "fabrications" Crehan's statements to the paper that he and Monk were unhappy with Noce's no contest plea — which carries the same weight as a guilty plea but cannot be used against a defendant in a civil proceeding — and sentence of probation. In fact, Miller said, Monk wanted Noce's case dismissed so she could move forward.
The prosecutor has said in court that Crehan and Monk broke into Noce's trailer shortly after midnight on July 5, 2015, and Crehan attacked Noce while he slept. Crehan and Noce eventually fell from the bed, with Crehan beating and choking Noce. Monk "joined in the melee" and also beat Noce, Miller said. Monk eventually retrieved a knife from the kitchen, and Crehan repeatedly stabbed Noce, severing his jaw. A belt and necktie were used to strangle Noce and tie him up before he was pulled into the plastic drum, he said.
Crehan told detectives he threw the knife into a Denham Springs pond.
Monk was seven month's pregnant with Crehan's child at the time of the killing. She delivered a baby boy in September 2015.