Longtime volunteer operators of an Ascension Parish youth basketball league said a former coach accused of child molestation showed up unexpectedly Saturday at their annual preseason player draft and apparently began participating in the event without their permission.
Carl Siener, the president of the Ascension Youth Basketball Association, told parish officials Wednesday that it was entirely his fault that Jermaine A. Miles, who used to coach three or four years ago, wasn't prevented from attending the event Saturday morning.
But Siener, a former LSU basketball player who has managed the league for more than 30 years, said he suffered from a medical ailment earlier that morning that kept him from showing up for the 9 a.m. draft at the Lamar-Dixon Expo Center gym and newer volunteers didn't know who Miles was.
"If I had been there and I saw Jermaine there, the first thing I would have asked him was, 'Jermaine, is your case over because I have not talked to you in two years?' And if he would have said, 'No,' I would have asked him to go home," Siener said.
He added that he has since told Miles not to come around the league until his charges are resolved.
Miles' appearance at the draft sparked WBRZ-TV news reports on Monday and Tuesday, citing unnamed parents and a photograph of Miles purportedly at Lamar-Dixon. Council members say they have been called by upset parents.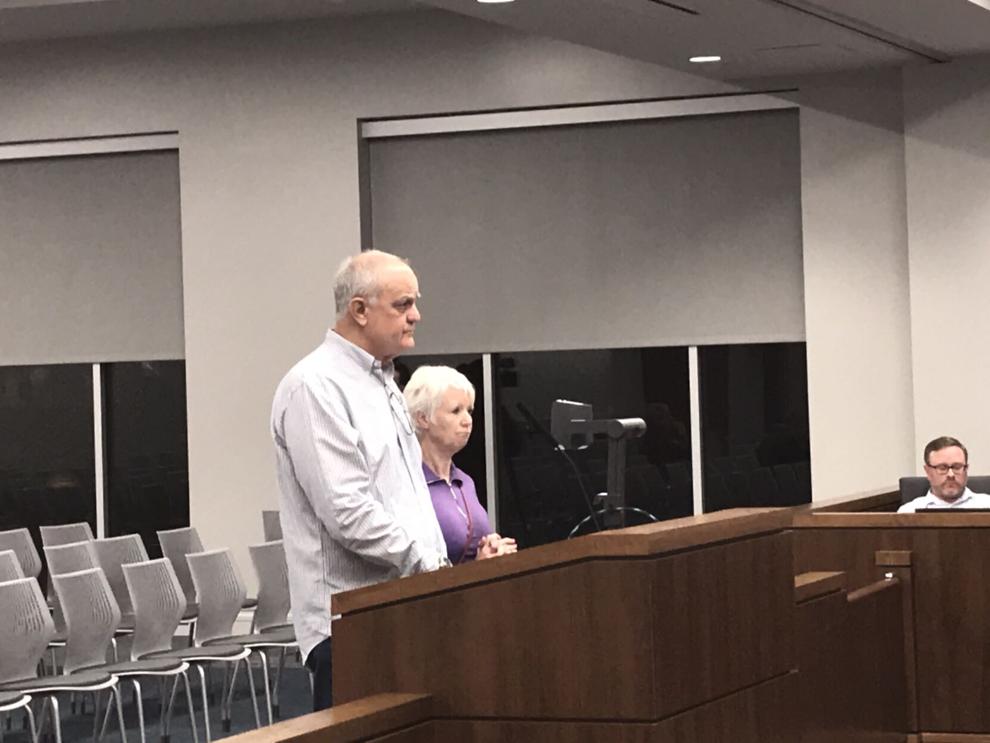 The controversy prompted the Parish Council's recreation committee to call Siener and his wife, Jane Siener, who are the league's top leadership, in for an explanation in a Wednesday night meeting in Gonzales.
Miles, 41, of Geismar, has faced five counts of molestation of a juvenile since his arrest on Nov. 21, 2019. 
A charging document indicates the allegations involve two different children, but it's not clear when the alleged molestation happened or how old the victims were.
At the time of his arrest, he was listed as a league commissioner. The molestation allegations, however, do not involve children who were in the basketball league, sheriff's deputies have said.
Miles has pleaded not guilty to the charges and has been out on $50,000 bail since Dec. 18, 2019, jail records say.
Reached earlier on Wednesday, a woman who identified herself as Miles' wife declined to comment and said she would contact her husband's attorney.
Miles' defense attorney is Parish Councilman Corey Orgeron.
Orgeron didn't return calls or text messages seeking comment Tuesday and Wednesday. No one at his office answered a knock on the door midday Tuesday and Wednesday afternoon.
The basketball association is not a parish league, but the parish government has an agreement with the group to use parish facilities. The parish has, for years, used local groups to run youth leagues due to a lack of funding and manpower.
In the end, the council discussion Wednesday led to calls by parish officials to help the basketball league upgrade its vetting procedures for youth coaches and some of its other organizational practices.
It is not a registered nonprofit and does not have a corporate entity, for instance, to protect the parish from legal liability. 
But the council inquiry provided some sharp words between council members Aaron Lawler and Travis Turner.
Lawler initially expressed his dismay that Miles hadn't been told much sooner not to come around the league.
Lawler claimed he had seen Miles at a league event in February 2020 — months after Miles' arrest — and that parents have told him they had seen Miles working with 9-year-olds.
Siener then responded by saying the parish should have indicated to the league that officials didn't want Miles around with the charges pending.
"I'm sorry," Lawler said. "I don't think I should have to tell an organization that somebody who is accused of child molestation shouldn't be around kids. If that's the response, I don't believe AYBA should handle basketball in Ascension Parish."
Lawler later said he was "just absolutely shocked" after Siener also admitted the association was not a registered nonprofit.
In response, Turner later accused Lawler of asking questions he already knew the answer to and forgetting his training in the law that people are innocent until proven guilty. He accused Lawler of grandstanding for the news media instead of trying to fix the problem. 
"What you're trying to do is embarrass the people now, just put on some show for the TV and the newspaper," Turner said.
Both men are lawyers: Lawler does civil litigation; Turner does criminal defense.
Turner's father, Judge Alvin Turner Jr., also had a role in Miles' release from jail in late 2019.
Siener's exchange with Lawler came after Siener had told the council that Miles and his attorney, Councilman Orgeron, told him that Miles has no restrictions in his bail conditions that would bar him from participating in the league.
The claim contradicts an account from District Attorney Ricky Babin, aired by WBRZ on Monday, that Miles' bail did have stipulations "that he not coach or mentor or deal with coaching basketball or any other sport with minors."
"So there's some confusion there," Siener told the council on Wednesday.
Ascension bail records and court minutes don't indicate that Miles has any restrictions on his release besides posting a property bond.
Without the kind of added conditions Babin described, Miles would be within his legal rights to coach or otherwise participate in the league with his charges pending, unless the league barred it.
In a text message, Assistant District Attorney Kenneth Dupaty insisted Miles did have restrictions on his bail, but neither he nor a spokesman for Babin's office had produced by deadline Wednesday a document showing a restriction was in place.
Babin's office did not return calls and emails for comment on Tuesday and Wednesday.
Though Miles was initially given bail of $1 million by former Judge Jessie LeBlanc, his bail was lowered to $50,000 about three weeks later after a bond reduction hearing.
Court minutes don't say which judge ordered the lowered bail and leave conflicting information.
They show the hearing happening in Judge Turner's court section, but bail documents appear to indicate it was LeBlanc who lowered the bail.
Those documents also show Judge Turner ordered that Miles should be released immediately once bail was posted in December 2019.
Judge Turner has not returned a message left at his office Tuesday about the bail conditions.