A recent investigative audit that said several employees of the Louisiana State Penitentiary at Angola — including longtime former warden Burl Cain — might have committed crimes has become a bit of a hot potato.
As is his usual practice, Daryl Purpera, the state's legislative auditor, recently turned over his office's findings to 20th Judicial District Attorney Sam D'Aquilla, the prosecutor whose district contains the maximum-security prison, which is in West Feliciana Parish.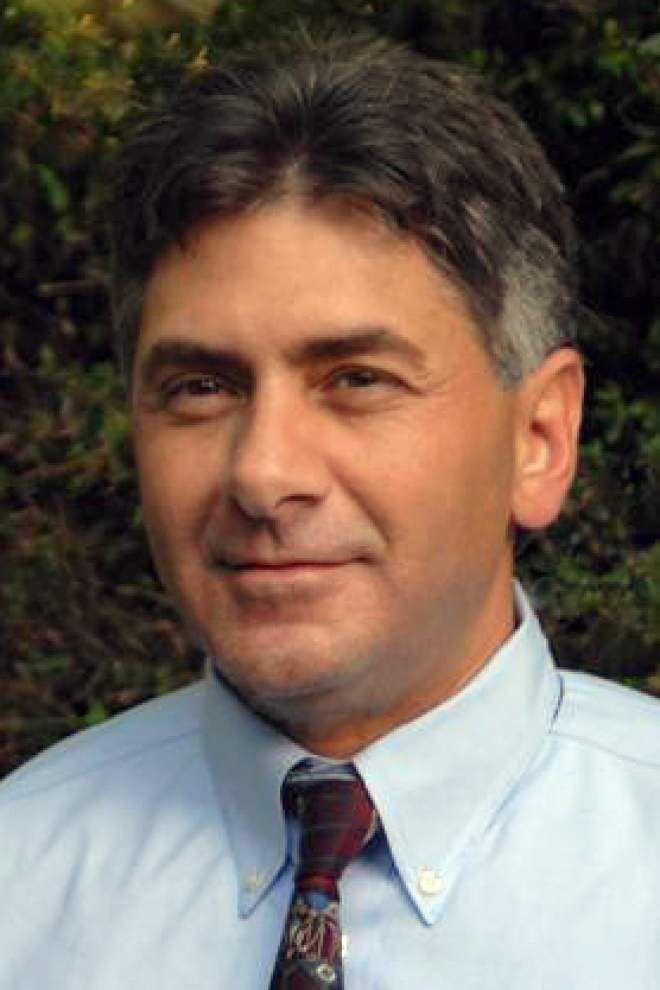 But D'Aquilla said this week that he is taking the unusual step of referring the case to the state's inspector general, Stephen Street. While Street's office has no authority to prosecute cases, his agents could re-investigate the audit's findings and secure arrest warrants if deemed appropriate.
"I just want a law enforcement agency to go ahead and make an arrest — to go ahead and find some specific charge," D'Aquilla said. "I need someone to go through that report and make an arrest based on what's in there, and we will prosecute based on what they find.
"And if they don't think a crime occurred, they need to send us a report saying we don't think there's anyone to arrest."
The audit by Purpera's office found that Cain used his position to help himself to a variety of benefits, including free appliances and furnishings, a refurbished set of iron gates, free food and lodging at Angola for a handful of relatives, and labor from certain employees who were on the clock while they worked on his private properties.
D'Aquilla sent Street letters listing specific people — Cain and nine others who are named in the audit — as targets for possible further investigation. The list includes former Col. Shirley Whittington and Lt. Col. Deborah Leonard, Angola employees who are accused in the audit of helping themselves to thousands of dollars from a fund meant to provide employees with better recreational opportunities.
Both Whittington and Leonard have already been charged with theft by D'Aquilla's office based on those allegations.
Street seemed surprised by the referral — first reported this week by WAFB-TV — but promised that his office would consider D'Aquilla's request.
Typically, when Purpera's office finds evidence of possible crimes, his staffers brief the relevant agencies with the power to prosecute — the local district attorney, the U.S. attorney and sometimes the state's attorney general. Those agencies then make a decision on whether to seek charges, either by filing a bill of information or by calling witnesses and presenting evidence from the audit to a grand jury.
That was the outcome of another recent legislative audit into the corrections system, which turned up evidence that Tonia Cain, Burl Cain's daughter-in-law, had been siphoning off money meant to benefit inmate clubs at the state prison in Cottonport.
Charles Riddle III, the district attorney in Avoyelles Parish, brought auditors and other witnesses before a local grand jury, which then voted to charge Tonia Cain with theft, malfeasance and injuring public records.
D'Aquilla said he wanted to hand the matter off to avoid any perception that he's too close to the top officials at Angola, a huge employer in his community.   
"I don't want anyone to say we didn't bring charges because we all know each other here," he said. "If a grand jury looks at it, and decides no true bill, the first thing they're gonna say is your local DA and Sheriff's Office work with Angola people all the time and that's why they didn't charge them."
Street, for his part, noted that some of the allegations in the legislative audit on Angola — in particular, the portion dealing with Cain's receipt of free labor from correctional employees at his private properties — had already been investigated by his office.
In early 2016, Street's office issued a letter saying that the Angola employees who worked on Cain's home all appeared to have taken time off to do so and that all of them appeared to have been paid by Cain.
More recently, Street said that despite the legislative auditor's findings, he stands by his conclusion "that there is no viable criminal case" to make against Cain or the employees involved in the free-labor matter.
Street noted Wednesday that most of the Angola audit centers on allegations that were not previously probed by his office. But he also pointed out that the auditor's report took roughly a year to produce and that his office is already short on staff.
"They're asking us to do a criminal investigation of these allegations," Street said. "If we do that, it's gonna take time. I'm not going to commit to a full-blown investigation. But there may be some things we can do."