Ten men were arrested Wednesday on hazing counts -- and one with an additional negligent homicide count -- in the death of LSU fraternity pledge Maxwell Gruver after a night of drinking, LSU officials said Wednesday.
Booking documents describe a chaotic night of forced drinking and intimidation that left Gruver with an "off the charts" blood-alcohol level that led to his death.
Here's what we know about the case:
During an initiation game of "Bible Study" with other pledges, Gruver repeatedly flubbed answers and drank, authorities said, and he died the next day from alcohol poisoning and asphyxiation. Story.
---
East Baton Rouge Coroner Beau Clark said he had never seen a blood alcohol level like Gruver's under similar circumstances. The facts of Gruver's autopsy suggest he "drowned in his vomit," one expert said. Story.
---
All 10 were booked with misdemeanor hazing, and one received the additional charge of negligent homicide. Photo gallery.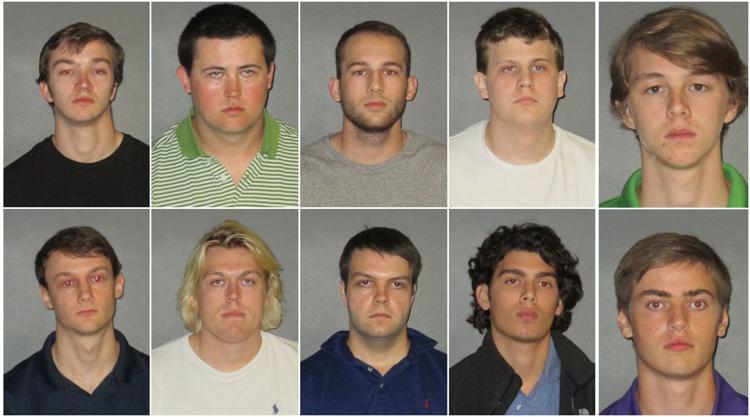 ---
The 10 men arrested on hazing counts are up against a law on the books for decades in Louisiana but rarely used in courtrooms. While one lawyer said he believes Louisiana's statute is adequate for a prosecution, other attorneys questioned its broad language and constitutionality. Here's a look at the statute, which is not part of the state's criminal code but is a criminal misdemeanor.
Hazing is a misdemeanor. Negligent homicide is a felony. Here are the possible sentences for a conviction of either. Story.
---
Alcohol abuse within fraternities is part of a much larger campus culture that celebrates drunkenness as a fashion statement. Editorial.
---
LSU students: People need to watch out for one another
Not seeing the video below? Click here.
---