Two people were found shot dead inside a home near Baker on Monday morning, and later in the day the man suspected in the killings died in a shootout with police in southern Mississippi and his infant child with whom he fled was taken to a Biloxi-area hospital after the pursuit.
Eric Derell Smith, 30, died Monday afternoon, Biloxi Police Chief John Miller said in an interview. He said Smith and officers were involved in a shootout after Smith drove his car into an Interstate 10 median near milepost 41, but that he didn't know whether officers killed Smith or whether he killed himself.
The East Baton Rouge Sheriff's Office said it believed the Baker shootings stemmed from a domestic incident, but provided no details. The agency said deputies responded to a 911 hang-up call about 11:30 a.m. in the 2000 block of Richmond Street, just off Plank Road northwest of Baker. The street is in a small neighborhood off Bentley Drive, with several small, neat, wood frame houses in good condition beneath several tall trees.
The sheriff's office identified the victims as Christin Parker, 32, and Brandon Parker, 26.
Keith Handy, who was at the scene on Richmond Street, said the dead included his sister. 
Mississippi traffic cameras showed Smith leading officers in a low-speed chase through I-10's interchange with U.S. 49 north of Gulfport on Monday afternoon. The pursuit ended seven miles later, near the Woolmarket exit.
Television station WLOX in Biloxi reported Smith was holding his 4-month-old child while firing a gun at police while being chased. It also said the child was in stable condition at Merit Hospital in Biloxi.
Smith had a limited criminal record, with only an arrest for a misdemeanor simple battery previously.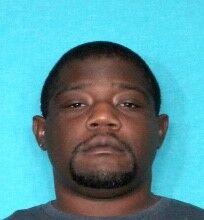 Smith was arrested in March of 2017 for simple battery, a misdemeanor charge, after an altercation at Jack in the Box on Sullivan Road, according to online court records. Smith, who worked at the restaurant, allegedly threw a plastic cup at his manager, which shattered and gave the manager a minor cut on one of his fingers.
Smith then punched the manager twice in the face and fled the scene before police arrived, according to the records.
Smith eventually made a $3,000 bail and was released. The court records did not show how or if the case was resolved.