A man wanted in the Feb. 8 shooting death of his estranged wife's new boyfriend surrendered to Zachary police Monday, Chief David McDavid said.
Jeffery Neff, 34, is accused of shooting Kylan Givens, 32, a week after a restraining order was issued barring Neff from going within 100 yards of the property where the shooting occurred — a house on Hidden Pass Drive where he had lived with his wife and children until their separation amid recent escalating abuse, court records show.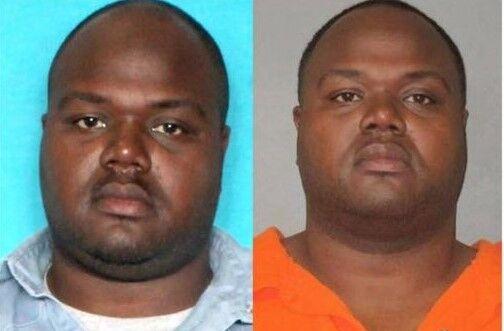 Givens' death was the city's third homicide of 2021, adding to an unusual spike in gun violence for the otherwise relatively peaceful community.
McDavid had said previously that Givens' death came after months of escalating threats Neff made against his estranged wife. He said the abuse victim in this case did everything she could but the system failed her — and by extension failed to protect Givens.
"A restraining order is just a piece of paper. We've got to put some teeth on these cases," he said.
The estranged wife had said, in recent months, Neff threatened her life and terrorized their children and other relatives.
On Jan. 21, the woman said, Neff came home drunk and accused her of cheating. When her child asked why he had a gun, he replied: "Because they will be carrying her out in a body bag if anyone calls the police on me tonight," according to court documents.
Later that night, she said, he threatened her with brass knuckles. Police booked Neff into the East Baton Rouge jail on domestic aggravated assault, then released on $10,000 bond. The conditions of his bond included issuance of the protective order, but did not impose additional restrictions such as an ankle monitor or curfew.
The woman also said that, in November, Neff started kicking her car while she and her children were inside, demanding to know where she had been. She drove to the police station and he followed her, then told her, "I got you" but didn't elaborate, according to her account.
Neff also has past domestic abuse arrests spanning several years. He pleaded guilty in 2018 to domestic abuse battery, court records show.
Domestic violence homicides have been on the rise for months, a trend experts have attributed largely to the pandemic and resulting upheaval of normal life and significant financial pressures. Lockdown orders and social distancing guidelines also mean abuse victims are more isolated or sometimes trapped at home with their abusers.