A Baton Rouge business owner was arrested Wednesday afternoon in the shooting death of a 55-year-old man whose body was found wrapped in a tarp late Tuesday in the middle of South Flannery Road. 
Kevin Hewitt Dukes, 42, of Baton Rouge, is accused of killing Julius Thomas Sr. at the business Dukes owns, then dumping his body from a moving vehicle, according to East Baton Rouge Sheriff's spokeswoman Casey Rayborn Hicks. 
Thomas' body was found wrapped in a tarp about 6:30 p.m. Tuesday on South Flannery Road, about a mile from Dukes' car business on Old Hammond Highway where investigators believe he was killed.
Thomas's family told investigators that the two men had an ongoing feud over a large amount of money that Thomas owed Dukes, and said Thomas had called a relative on his way to Dukes' business late Tuesday.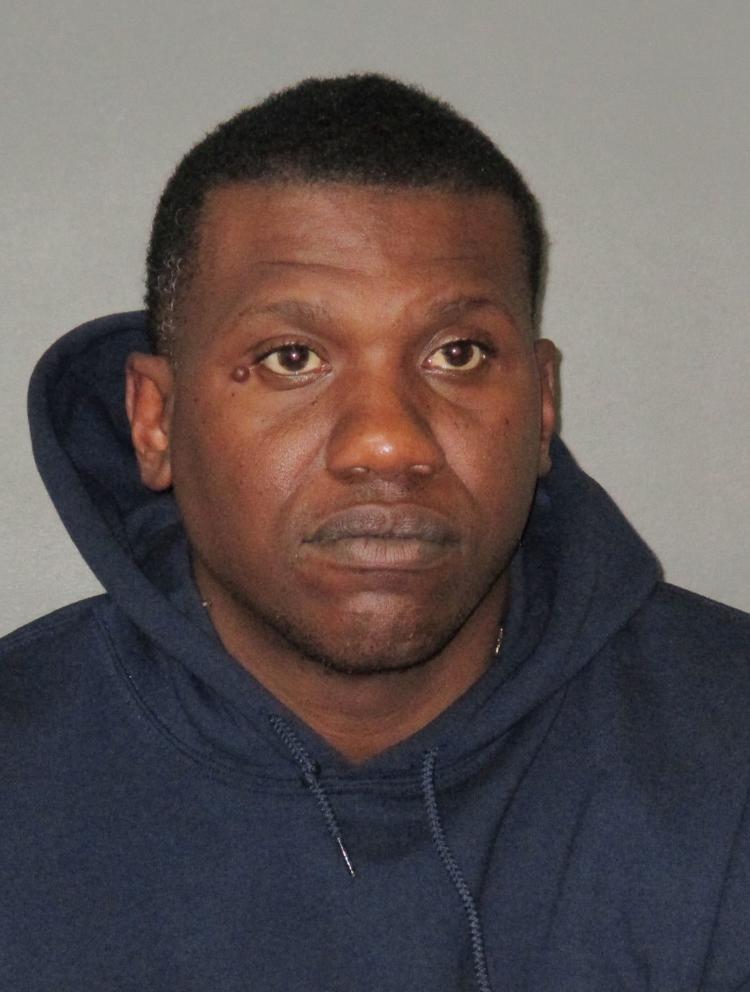 "Shortly before the body was discovered, ... (Thomas) told his relative that he was going to Dukes place of business," Hicks said. According to Dukes' arrest warrant, Dukes called Thomas at 5:43 p.m. Minutes later, one of Thomas' relatives called him at 5:53 p.m., staying on the line with him for less than a minute. 
"It should be noted that there was only approximately 14 minutes between the time the victim disconnected the last known telephone call and the time the initial 911 call for assistance was made (about his body)," the warrant says.  
Hicks said deputies executed search warrants at Dukes' home and business Wednesday, where they found an "excessive amount of blood" on Dukes' car and outside his business, King of Karz LA, they found more blood, a fired cartridge case and a bullet projectile. Inside Dukes home, detectives found a box of ammunition that was  from "the same manufacturer and caliber as the fired cartridge case removed from the crime scene," the warrant says. 
East Baton Rouge Sheriff's deputies are investigating reports of a body found Tuesday evening in a residential area on South Flannery Road.
Sheriff's investigators on Wednesday morning had marked off the entire parking lot of King of Karz Automotive Center, at 12220 Old Hammond Highway, with crime scene tape.
Deputies had at least 20 orange cones each labeled by a number in the parking lot, most positioned near the doorway of the business, including one on the hood of a parked vehicle. Such cones typically mark evidence during an investigation. 
Dukes turned himself into authorities Wednesday, however officials are still searching for Thomas' vehicle, a 2007 silver Ford Expedition with the license plate 213CDT. A vehicle similar in style and appearance to that vehicle was observed on surveillance video in the neighborhood where Thomas' body was found. Authorities said the vehicle was seen in the area moments before Thomas' body was discovered, the warrant says, traveling in a direction consistent with coming from King of Karz LA.
Hicks asked anyone with information on the vehicle to call the Sheriff's Office at 389-5000 or Crime Stoppers at 344-7867. 
East Baton Rouge Coroner Beau Clark said Thomas' autopsy was not complete at the end of the day Wednesday, so the official cause of death had not been determined. 
Hicks said she did not want to speculate on the relationship between Thomas and Dukes, but said Thomas was not an employee at King of Karz LA. 
Dukes, of 1448 Pelham Dr., will be booked on a count of second-degree murder. 
Can't see video below? Click here.