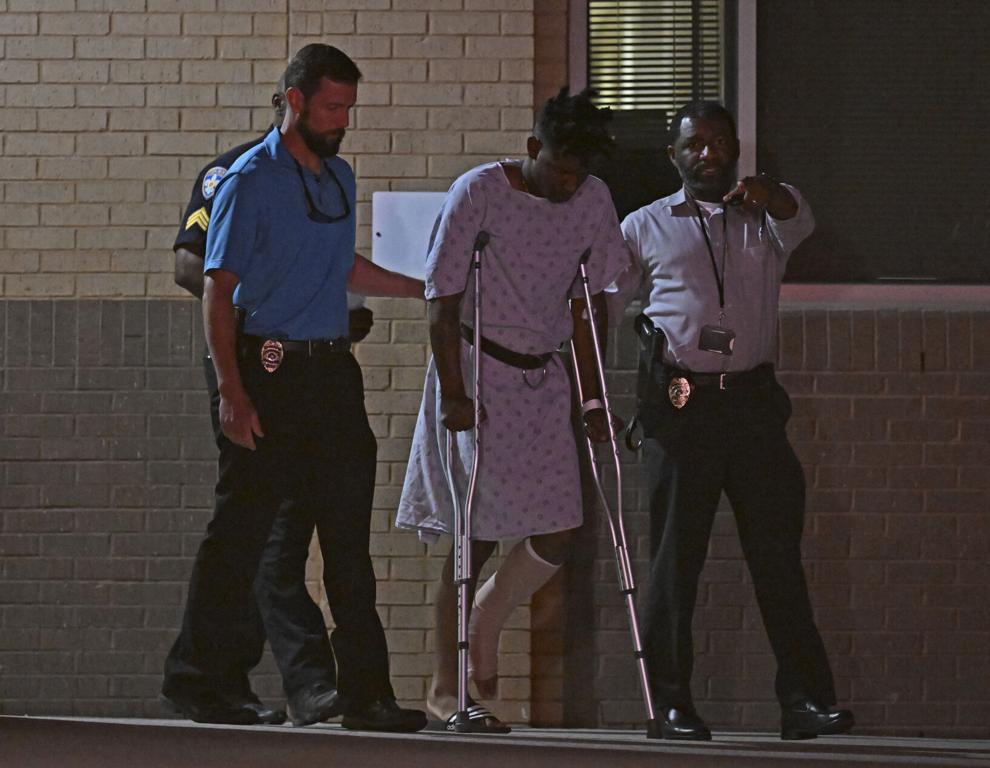 A Baton Rouge teen has been arrested in the shooting Thursday at the Benny's Car Wash on Perkins Road left one person dead and others scrambling for cover in a busy part of Baton Rouge. 
Kamayrion Glasper, 19, was booked on one count of first-degree murder and three counts of attempted first-degree murder, according to Baton Rouge Police.
Police say Glasper shot and killed Richard Eackels Sr., 27, of Baton Rouge, in an exchange of gunfire. Eackels, who was in his car at the time of the shooting, was pronounced dead at the scene.
Glasper also sustained a minor injury in the shootout and was arrested after going to a hospital, police said.
Two children, a boy and a girl, and an unidentified male adult were in the Eackels' car at the time of the shooting, but they were not injured, Baton Rouge Police said. The man fled the scene on foot and police said he is still at large.
Police said a motive for the shooting was unknown, but the investigation is ongoing.
An employee of a nearby costume store, who did not want to be named, said another employee told her he was eating lunch when he heard bullets strike the store's wall. He dropped to the floor; a bullet hole was visible inside the store above a display of wigs.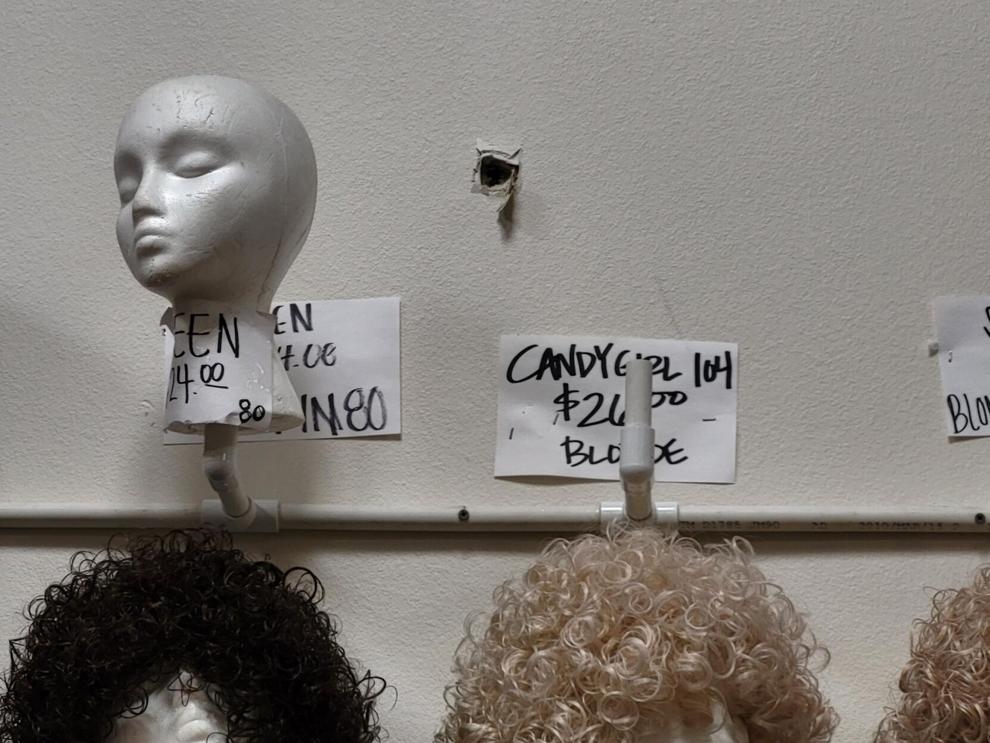 Another employee said he heard eight shots over about a minute and a half. People at the scene said the parking lot had been busy when the shooting started. 
Baton Rouge Police were called shortly before 1:30 p.m., Lt. Don Coppola Jr. said. The coroner was on the scene.
Police were investigating the area near the rear of the business. The body could be seen near a red Honda sedan.
More details on the shooting, including if other people were wounded, were not immediately available.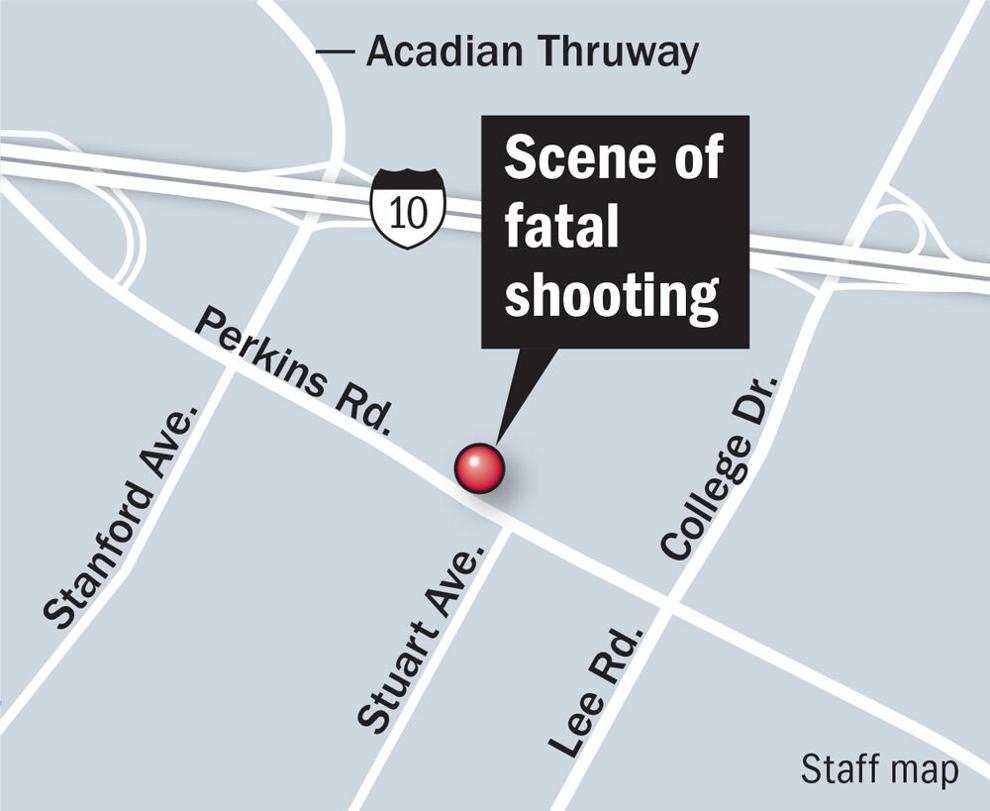 The area near the shooting is highly trafficked. But crime scene tape has gone up there least twice over the past 13 months.
Jarmal Jackson, 19, is accused of fatally shooting 40-year-old Joseph Tatney at the same car wash in June of 2021. Jackson told police that the two had a road rage encounter on the interstate before they both parked at the car wash. 
Jackson said Tatney punched him twice in the face. Jackson then grabbed his handgun and shot Tatney multiple times while standing over him, according to a police arrest report.
Then, this February, a person was shot on Balis Drive, near College Drive, but fled the scene to a business that is just up the street from Thursday's crime scene.