LSU basketball player Wayde Sims was just hours from taking the court for the Tigers' first official practice of his junior year when he was fatally shot during a fight miles away from campus.
[Update, 9 a.m., Saturday, Sept. 29: An arrest has been made.]
Friday was the day LSU basketball coach Will Wade had hoped would kickstart a season in his signature high-intensity style, but it took a tragic turn before any player took the court.
The 20-year-old Baton Rouge native, who had so often embodied the energy Wade wanted from all his players, would never again get to sport his No. 44 jersey or hear the roar of a packed Pete Maravich Assembly Center. He would never again force a laugh from his teammates in the midst of a grueling workout.
---
Can't see video below? Click here.
---
"Everybody on the team loved him," Wade said Friday morning at a press conference. "He was the team jokester, the team prankster. He always had a smile and was bopping around. He got us going in practice."
Wade canceled Friday's practice. Instead, the university provided grief counselors to Sims' teammates and friends.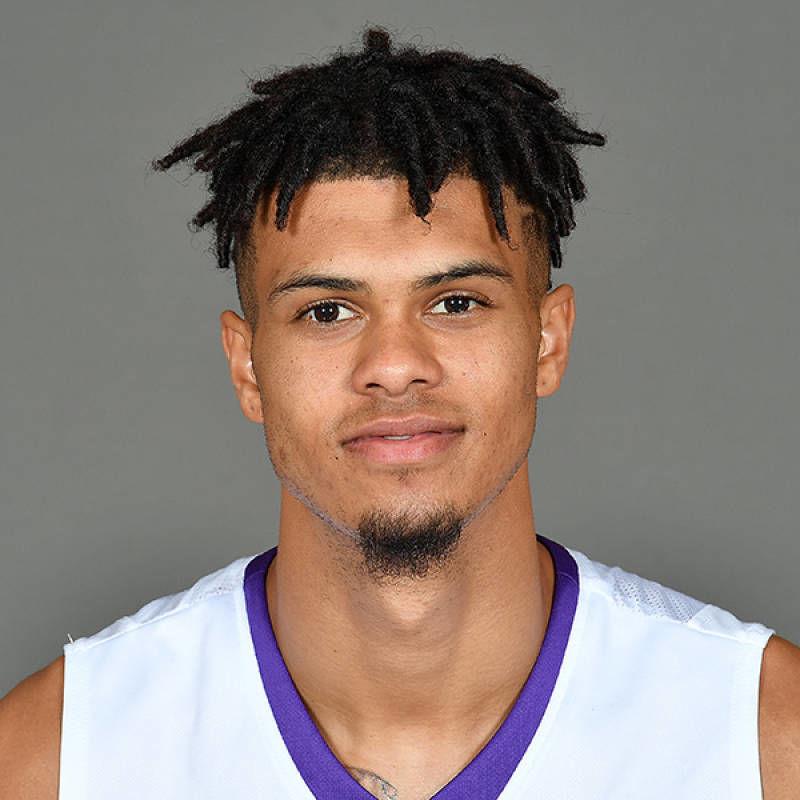 "We're not going to worry about basketball right now," Wade said. "We've got a lot of bigger issues than basketball. Everybody grieves differently. … We started the process this morning and we're going to continue it for as long as we need to."
Early Friday morning, outside a fraternity party just off Southern University's campus, an argument quickly turned to a fistfight, and just after midnight one gunshot rang out, Baton Rouge police spokesman Sgt. L'Jean McKneely said. Sims fell. Everyone ran.
Sims later died at a hospital, McKneely said. An autopsy Friday determined Sims died of a gunshot to the head that traveled into his neck, said East Baton Rouge Coroner Dr. Beau Clark.
[RELATED: Video of fight before Wayde Sims' shooting death released; police ask for help with IDs]
Police responded to the shooting about 12:30 a.m. near a Subway restaurant in the 600 block of Harding Boulevard, about a block from Southern's A.W. Mumford Stadium.
At least two bystanders caught the encounter on video, and while both shared the footage with police, no one had been arrested or taken into custody as of Friday evening.
Baton Rouge Police released to the public one of the videos that captured the fight leading up to the shooting – hoping someone can identify individuals involved in his death.
Top stories in Baton Rouge in your inbox
Twice daily we'll send you the day's biggest headlines. Sign up today.
The video shows about eight men in the street fighting, at one point with three or four of them throwing punches, until two men break from the group. Then a shot is fired. McKneely said investigators are specifically trying to identify and locate the individual who is seen toward the end of the video wearing red pants with a white stripe down the leg and a gray shirt — one of the two men separated from the group right before the shot. McKneely identified the other man separated from the group as Sims.
[RELATED: Killing of 'unbelievable' Wayde Sims a coach's 'worst nightmare,' LSU's Will Wade says]
While McKneely said police are not yet considering the man with the white striped red pants a suspect in the slaying, he is considered a person of interest.
"At the time (Sims) fell, he was fighting this guy," McKneely said. "We don't want to speculate, ... but that guy was in close proximity to him. Everybody else ran, except — from what we see — him. Everybody else was startled, took off running, (but) he didn't seem so surprised, that's why we're taking special interest in him."
McKneely said they also want to identify the other men at the fight for questioning. He said the investigation into the shooting continues.
Two days earlier, Sims had joked with an Advocate sports reporter about his new haircut – toning down his look from last year – and shared his excitement for the upcoming season. Wade had recently called him on 104.5 FM ESPN's "Off the Bench" one of the most improved players coming off the summer, and Sims was he was ready to take on a new shooting guard spot, instead of scrapping through games as a small forward.
"I like to play where the team needs me," Sims had said. "I try to do the best I can to help the team win."
Can't see video below? Click here.
A former standout at University High, Sims was entering his third season at LSU. A 6-foot-6 forward, he averaged 5.6 points and 2.6 rebounds per game this past season with 10 starts in 32 games. Sims was majoring in sports administration.
Sims was the 2014-15 Louisiana Gatorade player of the year at U-High, where he led the Cubs to three straight state titles from 2014-16.
Wayde Sims' father, Wayne, also played forward on the LSU basketball team from 1987-91 under coach Dale Brown.
Father and son customarily play one-on-one. Wayne Sims needs the ball first — his conditioning isn't as pristine as when he teamed with Stanle…
"It is an absolute tragedy when a young life gets cut off so senselessly," said LSU Athletic Director Joe Alleva said. "I've been (in athletics) for over 40 years, and this may be the saddest day that I've ever experienced in my career."
LSU President F. King Alexander said he knew Wayde Sims personally and was stunned by the news.
"To say we are grief-stricken is an understatement" Alexander wrote in a statement Friday morning. "Wayde was a beloved member of the LSU community whose leadership was treasured by his coach and his teammates. ... The void left by his passing will be immense, and we ask that you keep his family in your prayers."
In the daylight of Friday morning, little remained from the shooting hours earlier. Some police tape hung from a nearby tree, local media lingered the parking lot. Milton Talbert, a friend and former coworker of Sims' father, stopped by after hearing the tragic news.
"I just had to come down and see this," Talbert said. "It's just so sad that all our young people are just destroying each other, for no reason. ... I just feel for Wayne and his wife this morning."
He said he planned to reach out to Wayne Sims later that day, offer condolences and express his empathy of his friend's pain.
"We had lost our son in 2004," Talbert said. "He was murdered. ... I know the feeling, when you lose a child like that, it's devastating. …Hopefully he can always look to the heavenly hills because that's where all our strength comes from."