Follow link for update: Police report on pawn shop burglary makes no mention of threat to police officers
Original story:
Baton Rouge Police Chief Carl Dabadie said Tuesday officers uncovered a "credible threat" against police from one of four burglars who broke into a Government Street pawn shop and stole eight handguns.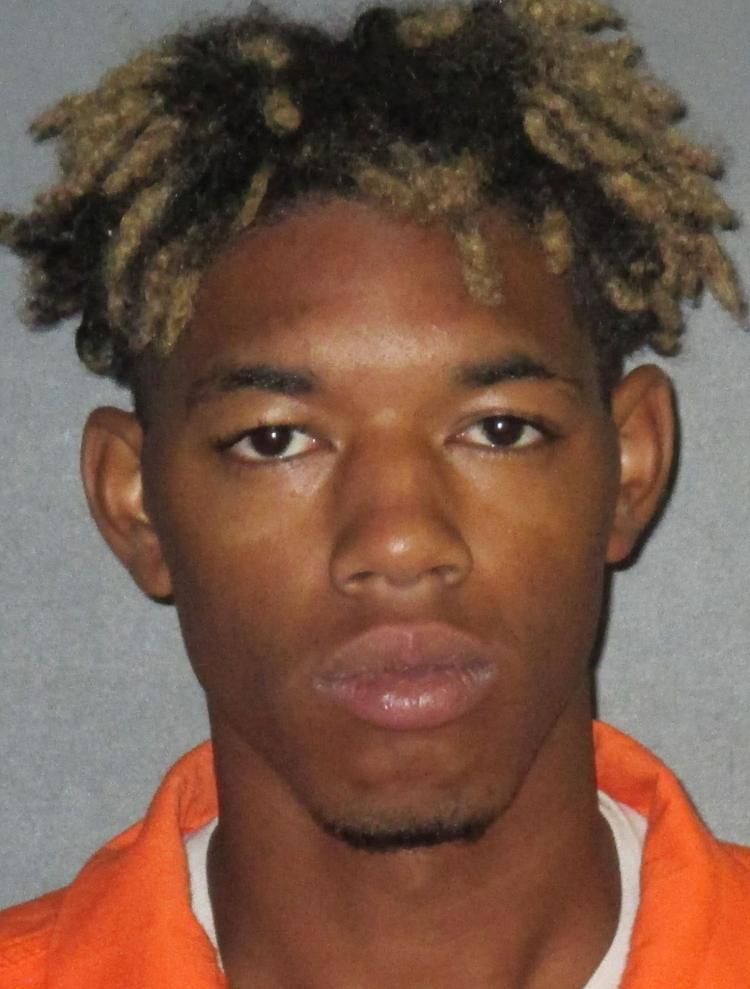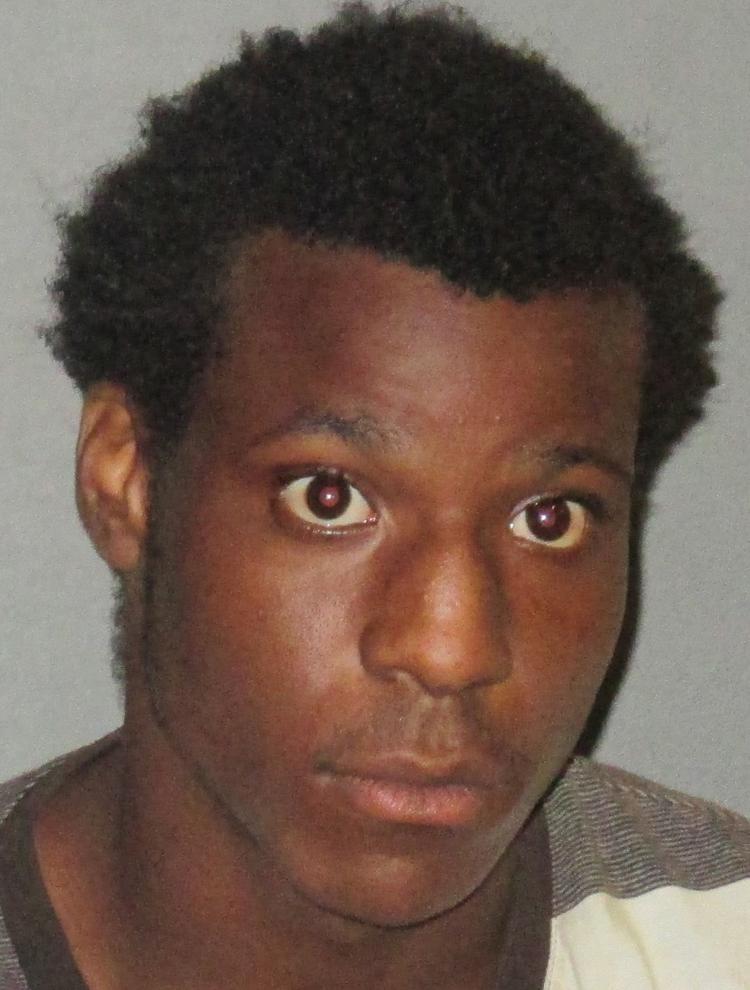 Seventeen-year-old Antonio Thomas, caught by police on Government Street shortly after the burglary of the Cash America pawn shop around 2 a.m. Saturday, told detectives he and the other burglars intended to harm officers, Dabadie said.
"We're going to look for bullets to kill police officers," Cpl. L'Jean McKneely, a Baton Rouge police spokesman, said the burglar told detectives after he was caught.
Dabadie said the threat to officers, in part, explained the heavy police presence — with many in riot gear — at weekend protests.
The burglar had one handgun and one BB gun in his possession that had been stolen from the pawn shop, Dabadie said. A total of eight handguns and one BB gun were taken during the burglary. Authorities said surveillance video showed the thieves used a ladder to climb onto the shop's roof during the break-in.
Another suspect in the burglary, 20-year-old Malik Bridgewater, was arrested later Saturday at his home at 2050 Hemlock St., police said. Detectives found three of the stolen guns at Bridgewater's home.
Two more handguns were found on a man who allegedly bought them on the street, police said. Trashone Coats, 23, was arrested on a count of illegal possession of a stolen firearm. Coats was not implicated in the pawn shop burglary, police said.
On Monday, police arrested a third suspect in the pawn shop burglary, a 13-year-old boy who was not identified because of his age, McKneely said.
Six of the eight handguns stolen during the robbery had been recovered by Tuesday afternoon's press conference. 
Trouble viewing the video above? Click here. 
Dabadie said police are still looking for a fourth person who is also thought to have been involved in the robbery and is still at large. He said police do not know the identity of the fourth burglar, but they do have his photograph. McKneely said all those involved in the burglary and involved in the threat to police are believed to be from the Baton Rouge area.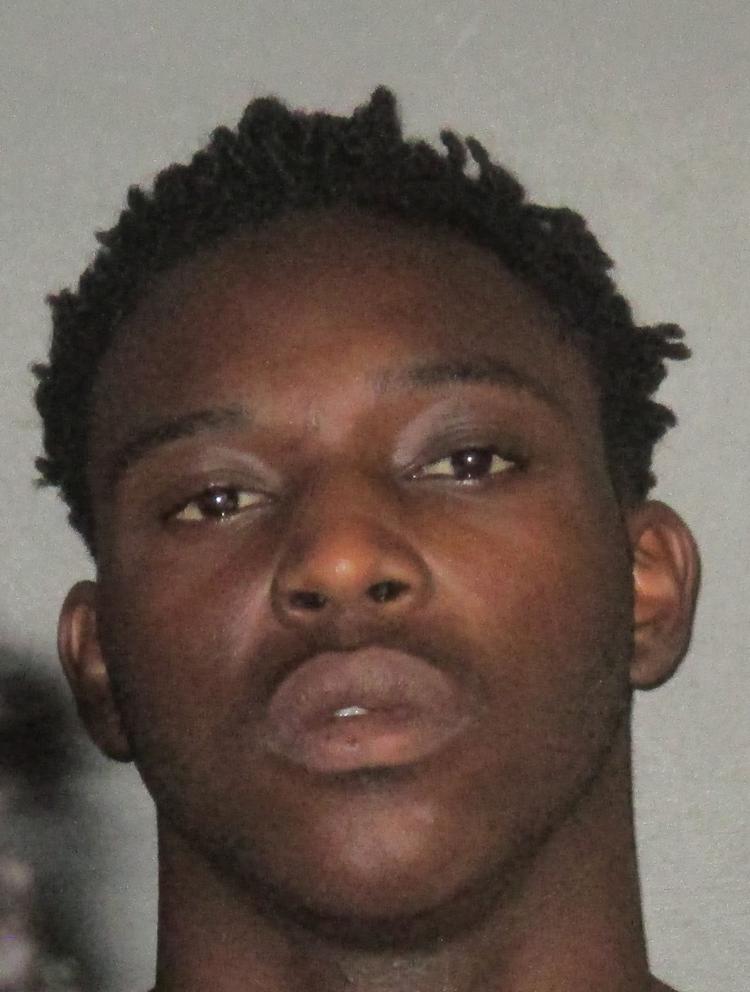 Asked if police had uncovered other evidence of a plot to shoot officers in Baton Rouge beyond Thomas' statements to detectives, the chief said, "That was enough of a credible threat to take it really seriously."
"We took this as a very viable threat," said Col. Mike Edmonson, superintendent of the State Police. "We have been questioned repeatedly over the last several days about our show of force and why we have the tactics that we have. Well, this is the reason — because we had credible threats against the lives of officers in the city."
East Baton Rouge Parish Sheriff Sid Gautreaux said officers have been on heightened alert since five police officers were killed and six others wounded in Dallas, Texas, by a sniper toward the end of a demonstration Thursday night. Gautreaux said the threat to law enforcement "speaks for itself."
Edmonson said police were under attack from protesters Sunday who hurled chunks of concrete and pieces of brick at officers during encounters with protesters off of Government Street.
The State Police superintendent said he personally witnessed protesters throwing projectiles at police and said officers "have used incredible restraint" while responding to the protests, despite criticism from protesters and some civil liberties groups.
But Blair Imani, a 22-year-old LSU graduate and community activist, said she and several other demonstrators never saw anyone hurl anything at officers.
"The only thing I saw thrown at police was a flower, after a protester asked officers, 'Are you here to protect and serve?'" she said.
Imani said officers seemed to be the aggressors when she was arrested.
"People need to know we were brutalized. One police officer said, 'Really give it to her,' as they trampled me," she said.
Edmonson said he and his troopers saw protesters throw concrete at police Sunday.
Video footage shot Sunday shows what appears to be a heavy object thrown from an area where a group of protesters are facing off with officers towards the side of the street where police are standing.
Imani emphasized that many of the officers she encountered were professional. However, she said, the ones dressed in SWAT-style gear were more confrontational.
Baton Rouge Police spokesman Lt. Jonny Dunnam said if Imani feels she was not taken into custody properly, she's welcome to file an internal affairs complaint.
Lines of police officers and sheriff's deputies wearing riot gear confronted several hundred protesters on Friday night near Baton Rouge Police Headquarters while other officers carrying military-style rifles and wearing heavy body armor stood nearby. But the law enforcement presence at protests Saturday night — which swelled to more than 1,500 demonstrators — was far heavier, with some rifle-carrying officers riding atop at least six armored vehicles.
Major Doug Cain of the State Police, said authorities do not plan to change the way they are policing or patrolling because of the threats.
"I think we've already been on heightened awareness," he said.
Sgt. Don Coppola Jr. of the Baton Rouge police said officers have been patrolling in pairs since Saturday as a precaution.
Gautreaux said investigators have been working long hours since protests erupted Tuesday over the shooting death of 37-year-old Alton Sterling by a Baton Rouge police officer.
"Rumors have been running rampant since this all started ... involving threats against the general public, threats against protesters and threats against law enforcement. We take all of those threats very seriously," said Gautreaux, who said most are unfounded.
Police asked for anyone with information about the burglary to contact the Baton Rouge Police Department at (225) 389-3824 or Crime Stoppers at (225) 344-7867.
Follow Bryn Stole on Twitter, @brynstole. Follow Maya Lau, @mayalau.
This story has been changed to reflect that video has indeed surfaced showing objects being thrown at police lines during the protests.