The quick-thinking action by two boys while their mother's ex-boyfriend opened fire inside their home early Thursday likely saved their lives and proved key to the almost-immediate arrest of the alleged gunman, who authorities say killed their mother, great-grandmother and their mother's boyfriend in a "crime of rage." 
The 14- and 12-year-old boys were able to get outside the house just after midnight, call 911 — relaying identifying information about their mother's ex-boyfriend and his vehicle — and hide in a backyard shed until officers arrived at the scene, authorities said. 
"This is a tragic situation, but it could have been much worse," East Baton Rouge Sheriff Sid Gautreaux said early Thursday, in an interview with WBRZ-TV. He praised the young boys for their response. 
Michael Lee Wade, 48, was arrested after a short pursuit from the family's home off the end of South Harrell's Ferry Road to his home about 3 miles away in the Shenandoah neighborhood, said Sheriff's Office spokeswoman Casey Rayborn Hicks. Wade surrendered there when deputies noticed a handgun on his front passenger seat.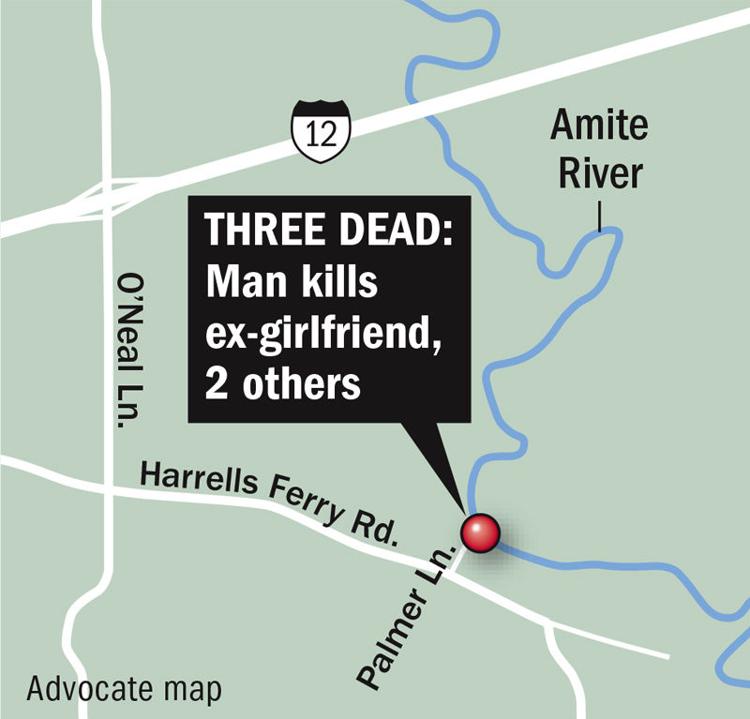 Crista Mae Sudduth, 35, her grandmother, Ruby White, 72, both residents of the Palmer Lane home, and Sudduth's current boyfriend, 32-year-old Ivy Frank, 6630 Siegen Lane, were all pronounced dead at the Palmer Lane home, having been shot multiple times, Gautreaux said.
"This hurts me so bad," said Gloria Rogers, a family friend who helped raise Sudduth. "We all are hurting. … She's a good loving person; a good, loving mother, daughter."
Rogers said Sudduth was originally from Greenville, Texas, a small city northeast of Dallas, and had moved to Baton Rouge a few years ago to live with and help out her grandmother. Rogers said Sudduth's two sons, the boys were were able to survive the shooting, were her whole world. 
"Her kids were her main priority," Rogers said. "She was a good girl, a good mother."
Rogers said Sudduth and her boys often returned to Texas to visit family and friends, but one trip last year stuck out to because of how Sudduth remained in constant contact with her then-boyfriend, Wade. Rogers remembered worrying then about Sudduth, whom she considers one of her daughters. She said Wade made Sudduth Facetime him everywhere she went, to prove exactly whom she was with and where she was at all times.  
"I had to show my face on the phone," Rogers said, recalling the incident. 
It wasn't exactly clear when or why Sudduth and Wade had broken up, but Rogers believed they dated for at least a year. Posts on Facebook show the couple together in photos as recently as May. There is no record of any prior violence between the couple. 
The triple homicide occurred in the 2900 block of Palmer Lane, a gravel road with about seven residences off the end of South Harrell's Ferry Road. From the boy's call to emergency dispatchers, deputies were able to locate Wade's truck in the area, pursuing him until his surrender in the 5800 block of Manassas Drive.
---
Can't see video below? Click here.
---
Deputies remained at the home on Palmer Lane securing the scene until 7 a.m. Thursday. The one-story brick home has two sheds and a volleyball net out back. A basketball was lying on the front lawn, a bike and grill were under the carport, and two cars left in the driveway. The gravel road dead-ends at the Amite River.
Hicks said detectives are still investigating how Wade entered the home and if he had legally possessed the gun. Wade refused to be interviewed early Thursday because he claimed to be intoxicated, Hicks said.
A family member of Wade's at the man's home Thursday morning declined to comment. 
East Baton Rouge District Attorney Hillar Moore III said officials have not found any history of violence by Wade. It appears Wade had been caught up only in relatively minor traffic offenses, according East Baton Rouge online court records. 
However, Wade was identified as the victim in a 2011 domestic dispute that resulted in his wife's arrest. Records show the two got married in 1993 but it's unclear whether they've since divorced.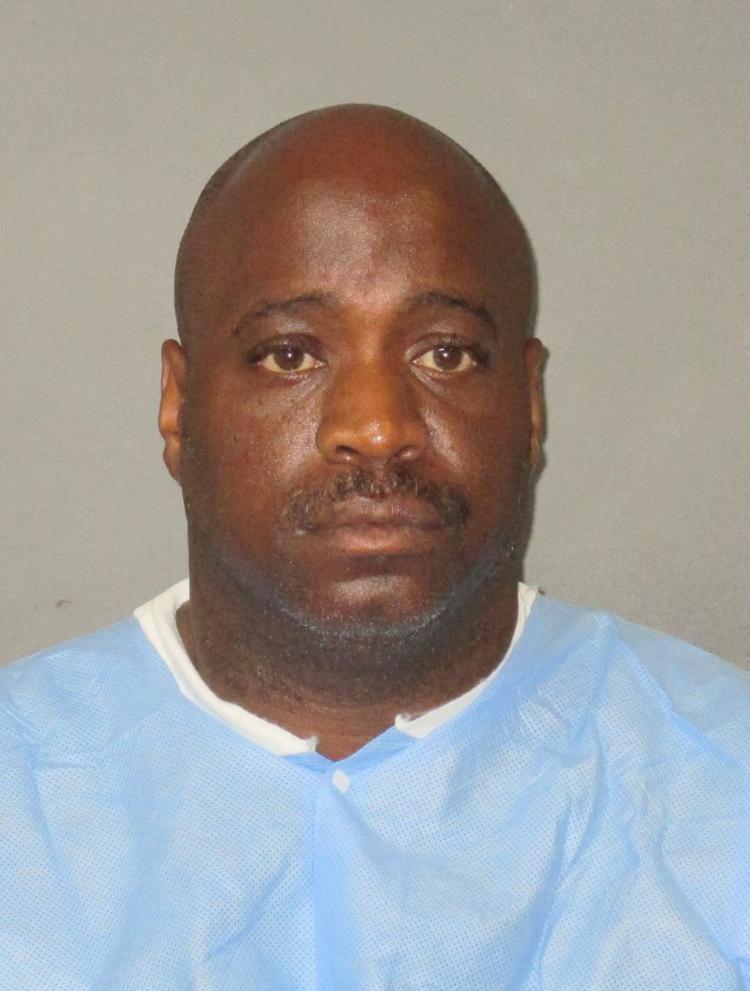 The probable cause report from the 2011 case says Wade and his wife started arguing because he "returned home and was staring at her." Wade told deputies his wife was "throwing his property out of a toolbox, so he pushed her."
His wife said the argument "quickly got out of control" and she struck Wade with her child's scooter, according to her arrest report. Wade also later said he pushed his wife in self-defense after she struck him with the scooter.
She was arrested on domestic abuse battery and disturbing the peace, both misdemeanors, but it appears she was never charged in the case, according to court records.
Wade, 5802 Manassas Drive, was booked Thursday morning  into Parish Prison on three counts of first-degree murder and one count of illegal use of a weapon.