Two Baton Rouge police officers involved in separate fatal shootings in 2017 were awarded the medal of valor Wednesday for their actions during those encounters.
Officer Yuseff Hamadeh fatally shot a man who police said had pulled a gun during a June 13, 2017 traffic stop.
Officer Darrel Carter Jr. fatally shot a man who police said gained control of Carter's stun gun and pointed it at the officer on Nov. 12.
As local businessman Clay Young read out the awards Wednesday night, there was no mention that these two encounters were fatal or of the names of the men who were killed. Award Committee Chairman Sgt. L'Jean McKneely Jr. said in an interview after the ceremony they didn't go into details out of respect for the men's families.
Hamadeh was training another officer on the night of June 13 when he made the traffic stop on South Acadian Thruway near Broussard Street.
"As they exited their marked unit, Officer Hamadeh quickly observed the passenger exiting his vehicle with a handgun," the award read. "Officer Hamadeh acted without hesitation to protect his trainee from an apparent ambush."
Jordan Frazier was fatally shot by Hamadeh. Police later said Frazier's gun had been reported stolen from Ascension Parish. Hamadeh was placed on paid administrative leave while authorities investigated the fatal shooting.
Months after Hamadeh's encounter, Carter was escorting a state Department of Family and Child Services official who was investigating allegations of child abuse. Carter's award read that he was briefed on "the individual's history of child abuse and uncooperative nature " before approaching the suspect at an apartment complex.
That suspect was 24-year-old Calvin Toney.
According to the award nomination, the suspect tried to run away from Carter before a physical struggle ensued between them and Carter used his stun gun on "several times with no effect."
"The subject was then able to gain possession of the taser at which time he aimed and attempted to deploy it towards Officer Carter's head," the award read. After several loud commands to drop the stun gun, the individual lunged towards Carter with the stun gun in his hand. Due to Carter's "quick actions and skill in assessing the imminent threat, he was able to draw and discharge his service weapon, firing a shot into the chest of the individual. After a foot pursuit, Officer Carter was able to take the individual into custody and secure the scene."
Baton Rouge Police Chief Murphy Paul Jr. said he understood that both officers had been cleared in those cases. McKneely said he also understood that both men were cleared and that Carter was back at work.
Both cases were investigated by the Louisiana State Police and those findings were turned over to East Baton Rouge District Attorney Hillar Moore III, said LSP spokesman Senior Trooper Bryan Lee. District Attorney Hillar Moore III reviews officer-involved shootings in East Baton Rouge Parish to determine if he will bring criminal charges  against the officers involved.
There has not been an official announcement about the outcome of those investigations. At a December 2017 announcement regarding a November 2016 fatal shooting, Moore had not yet made a public decision on the Hamadeh or Carter cases.
A committee consisting of five members of the Baton Rouge Police Department select the award winners from nominations made starting in February.
Paul said he looked over the award list in advance, but did not look into the officers' discipline records.
"I assume that they've been concluded," Paul said. "There's a committee there that made recommendations. I assume that the committee did their due-diligence. If not, then I'll make sure that I address that later."
The award committee consists of McKneely, Sgt. C. Bryan Taylor, Sgt. Don Coppola Jr., Sgt. Michael Gauthier and Cpl. Hallie Jones.
The two valor awards were announced near the beginning of a two-hour ceremony, during which several other officers and a few civilians were honored, including officer of the year and supervisor of the year. Several officers were given certificates of commendation and life-saving awards.
East Baton Rouge Mayor-President Sharon Weston Broome, speaking at the ceremony, thanked the officers for their service.
"Being a Baton Rouge police officer is certainly a major accomplishment," Broome said. "So I salute each and every one of you."
BR.policeawards.053118 HS 250.JPG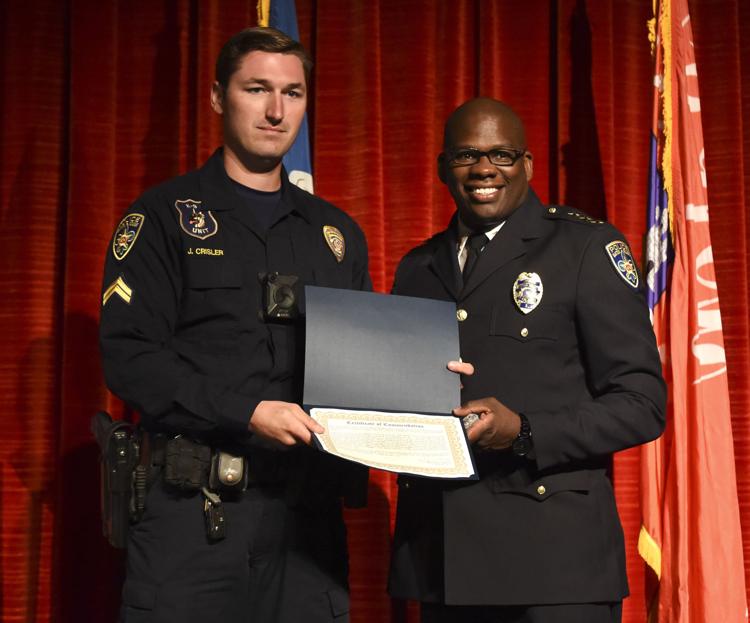 BR.policeawards.053118 HS 284.JPG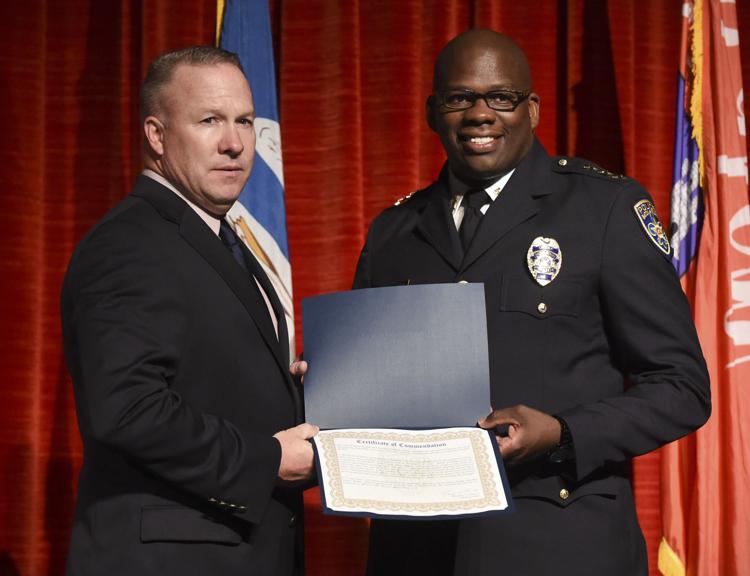 BR.policeawards.053118 HS 376.JPG
BR.policeawards.053118 HS 395.JPG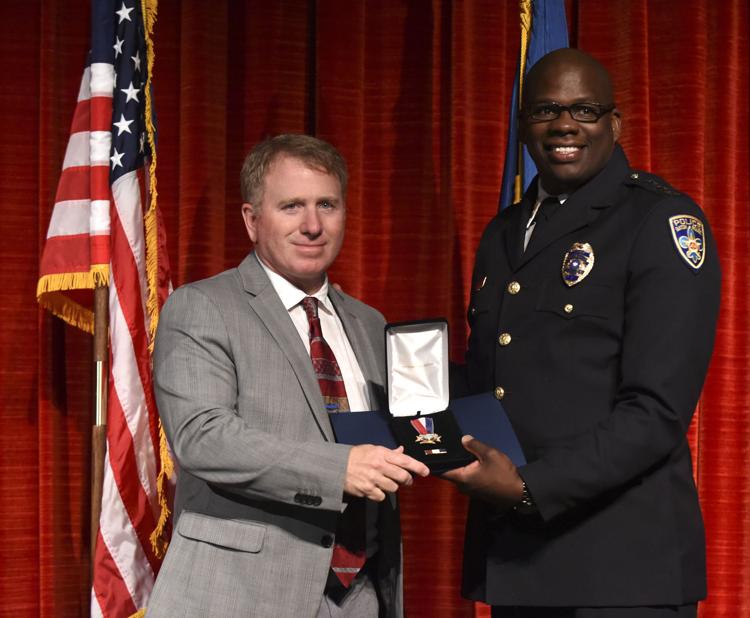 BR.policeawards.053118 HS 403.JPG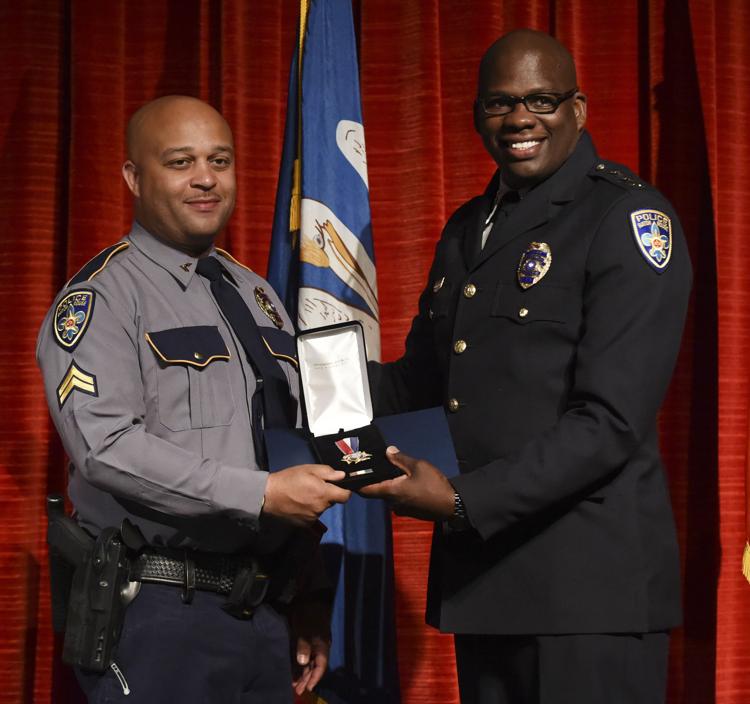 BR.policeawards.053118 HS 436.JPG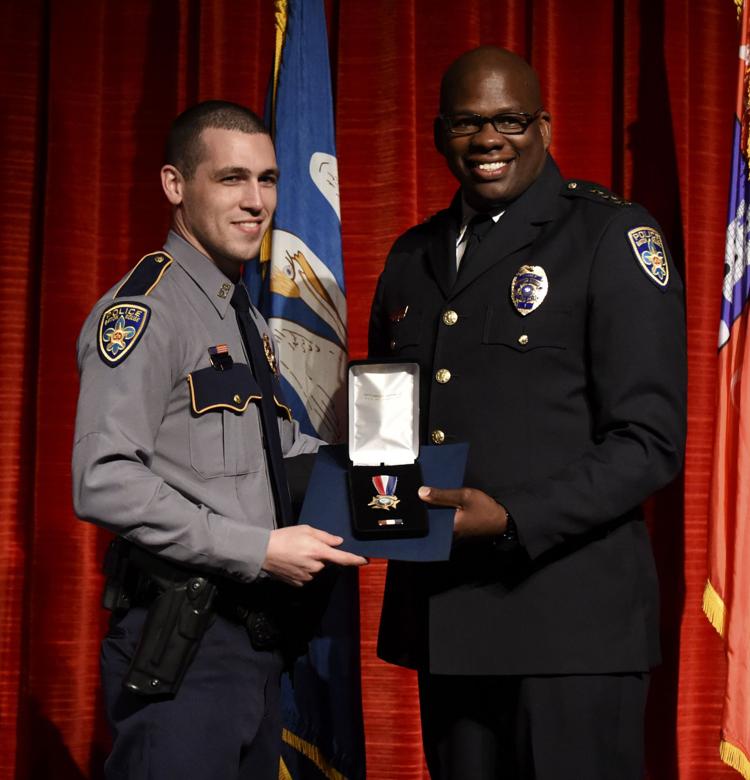 BR.policeawards.053118 HS 455.JPG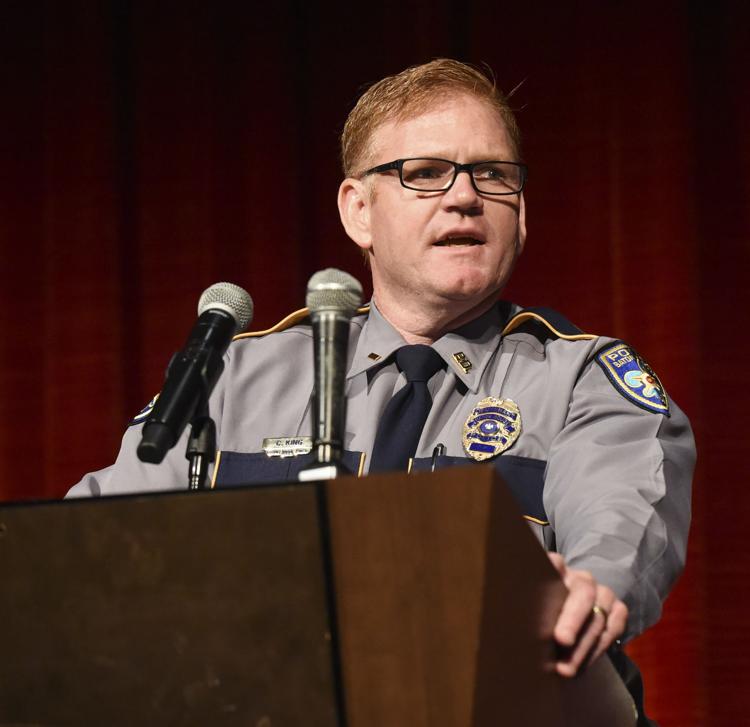 BR.policeawards.053118 HS 557.jpg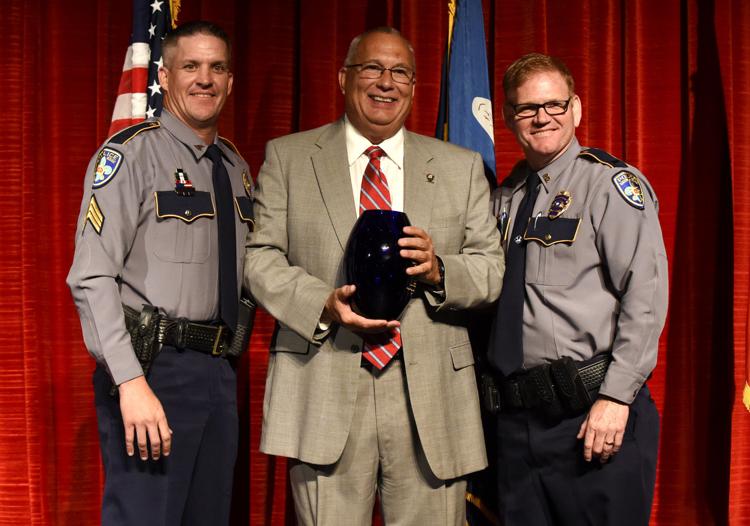 BR.policeawards.053118 HS 574.JPG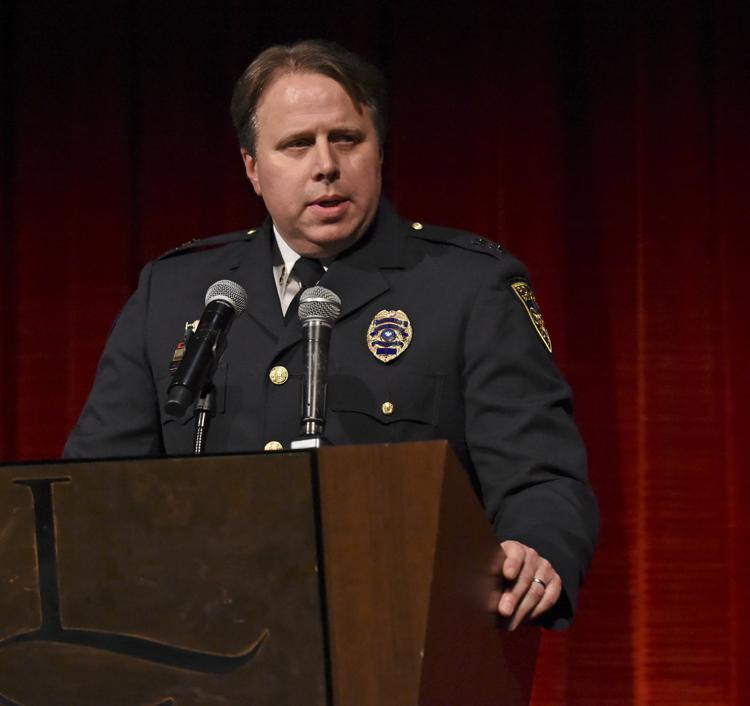 BR.policeawards.053118_HS_156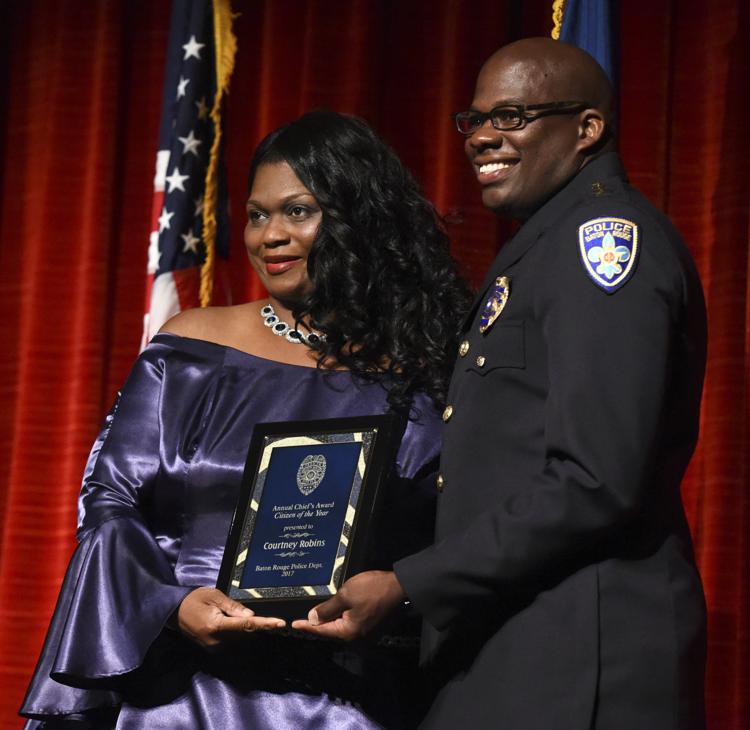 BR.policeawards.053118_HS_167
BR.policeawards.053118_HS_175
BR.policeawards.053118_HS_192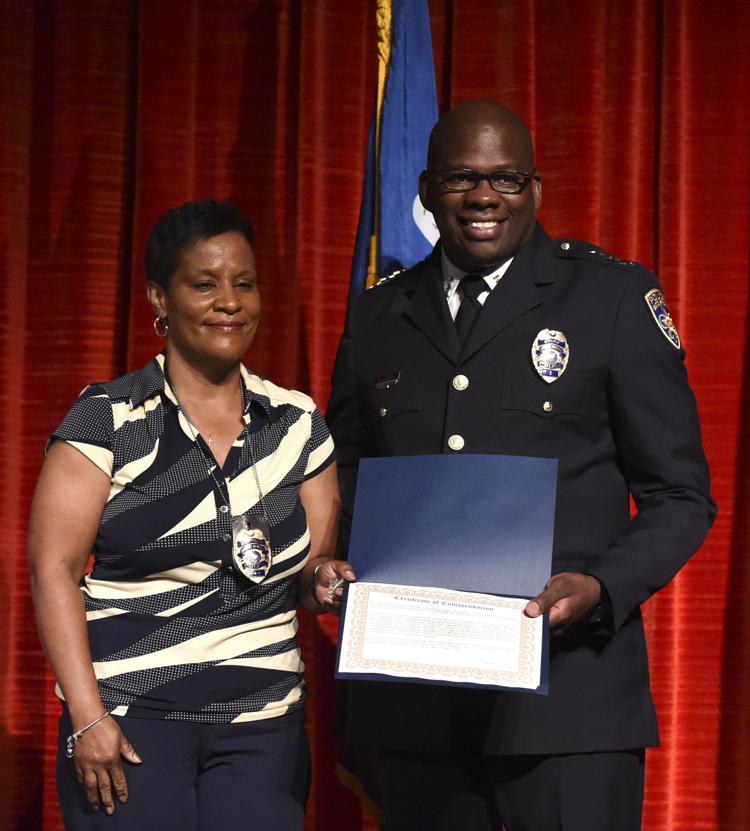 BR.policeawards.053118_HS_204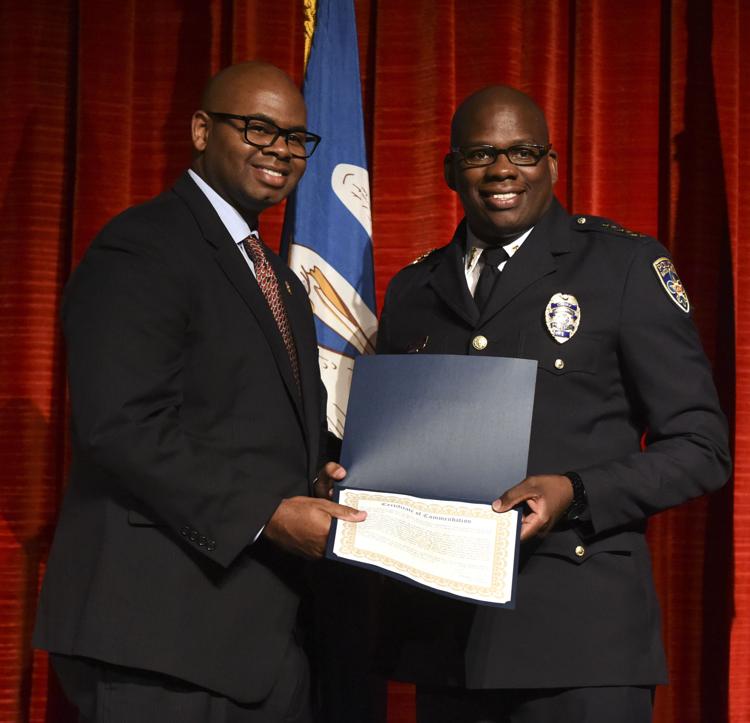 BR.policeawards.053118_HS_215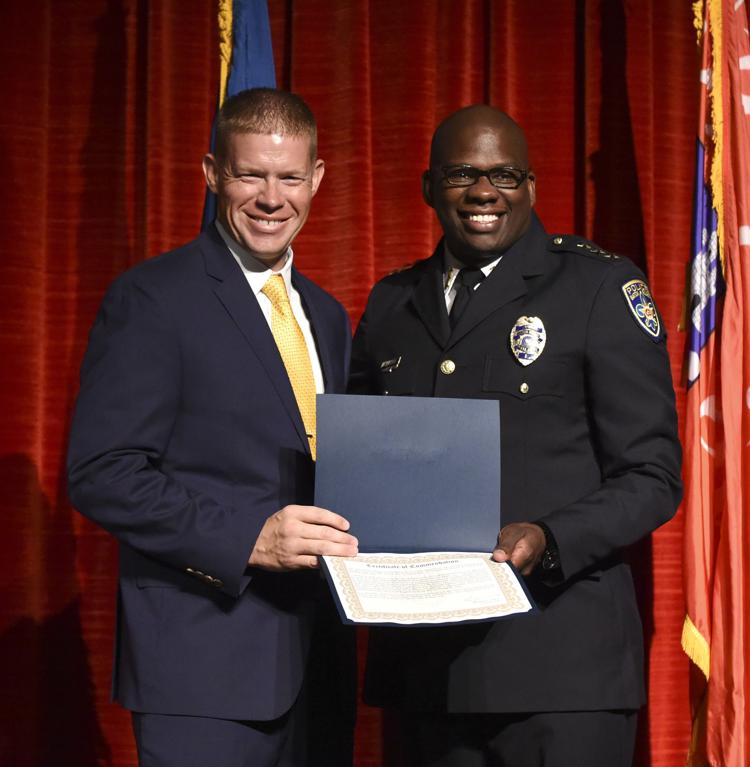 BR.policeawards.053118_HS_223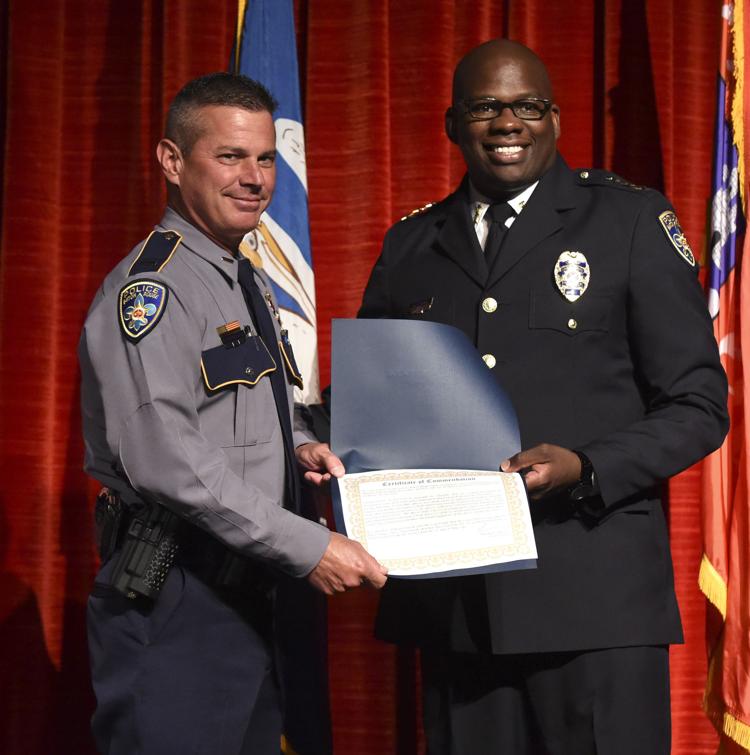 BR.policeawards.053118_HS_235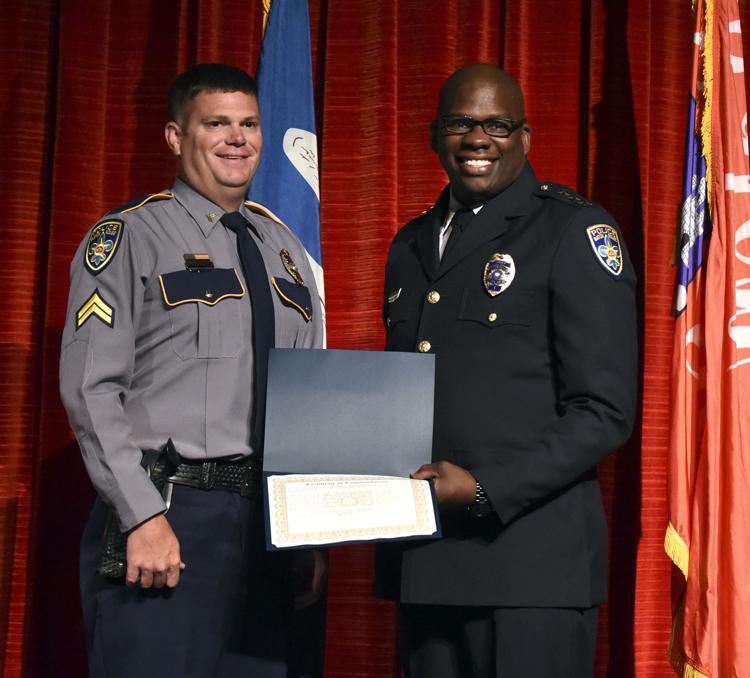 BR.policeawards.053118_HS_241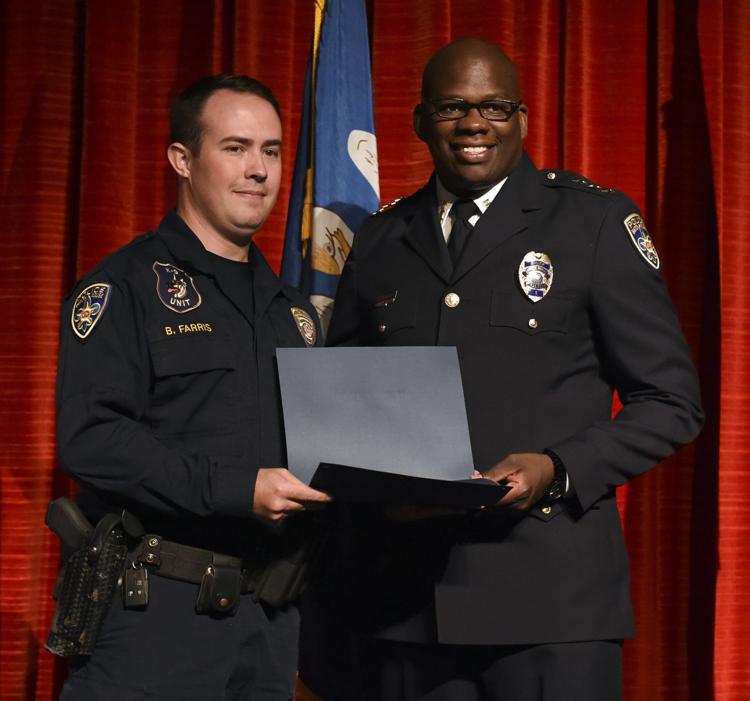 BR.policeawards.053118_HS_257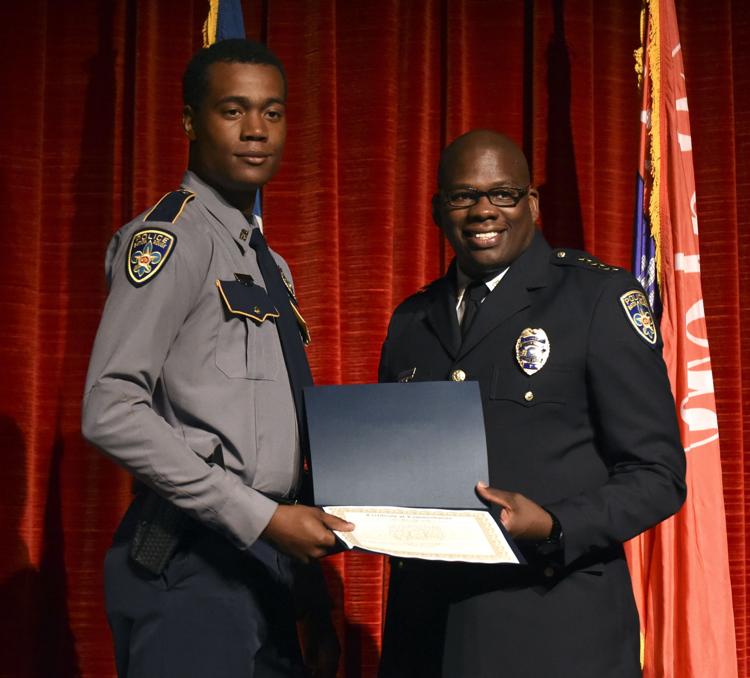 BR.policeawards.053118_HS_261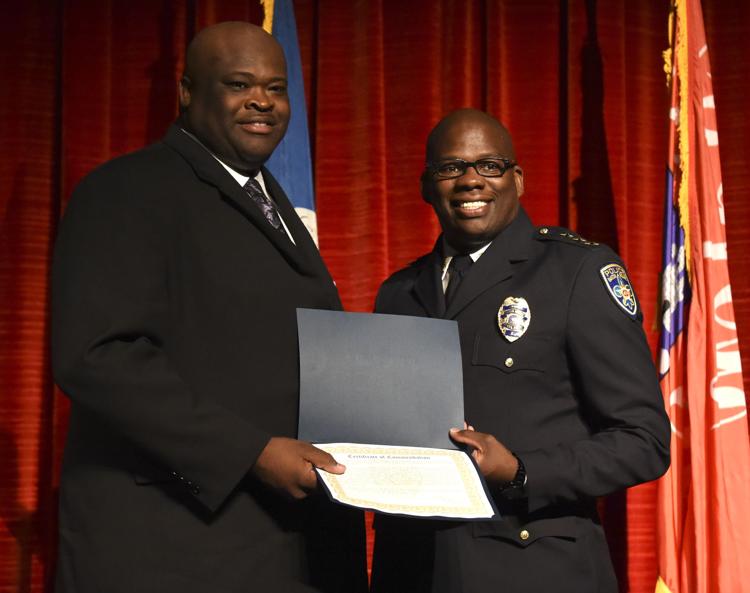 BR.policeawards.053118_HS_276
BR.policeawards.053118_HS_293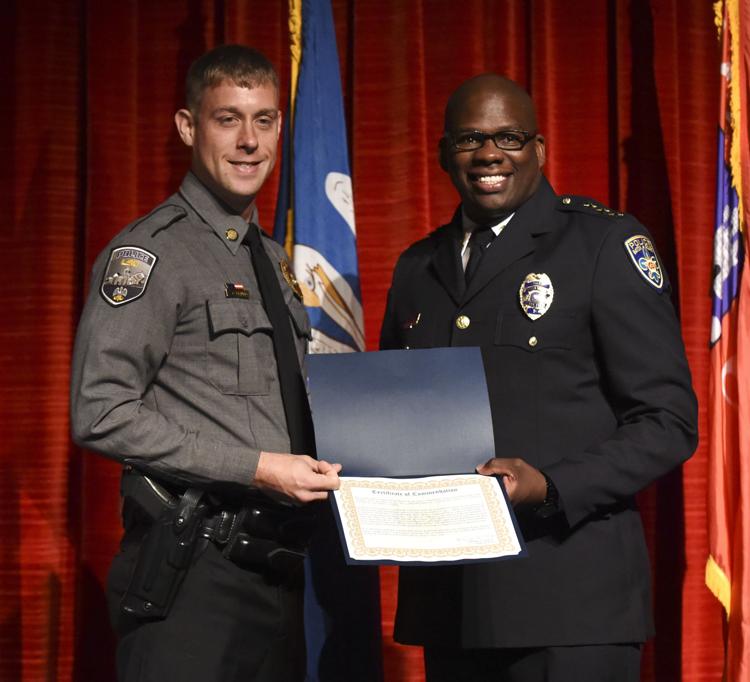 BR.policeawards.053118_HS_302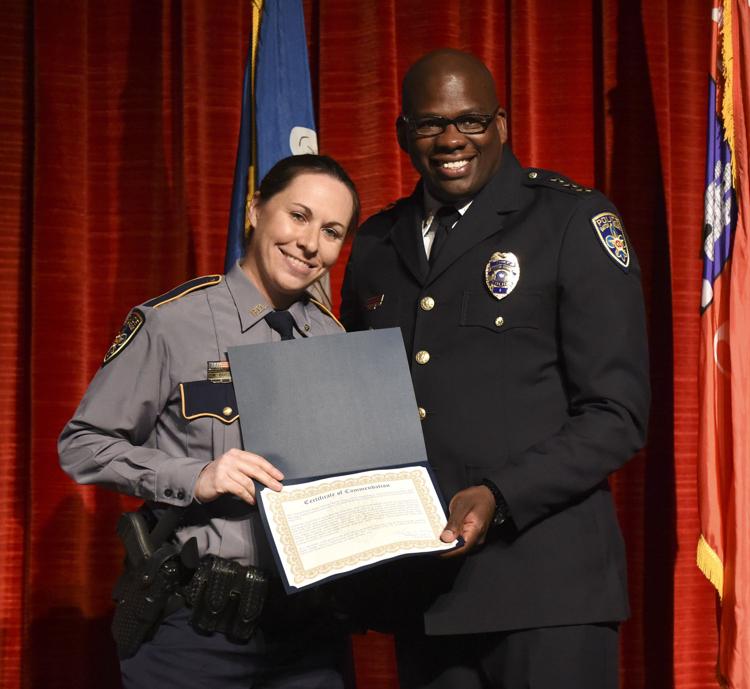 BR.policeawards.053118_HS_310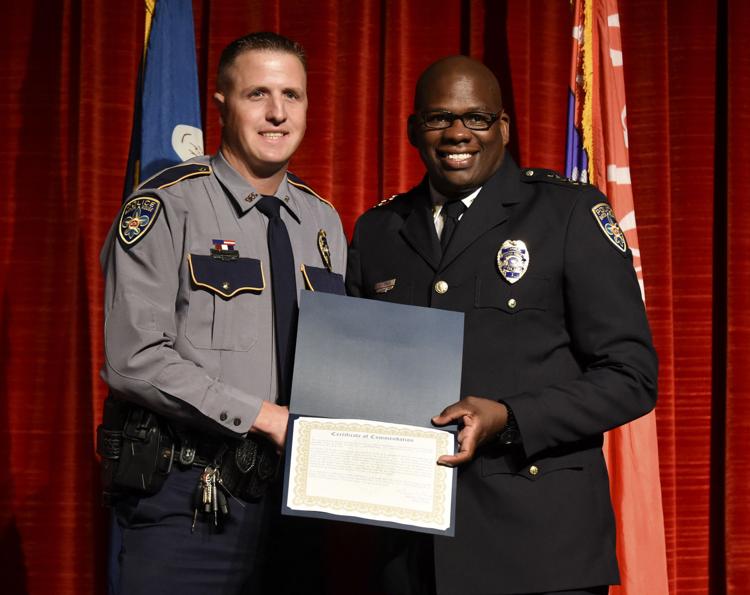 BR.policeawards.053118_HS_317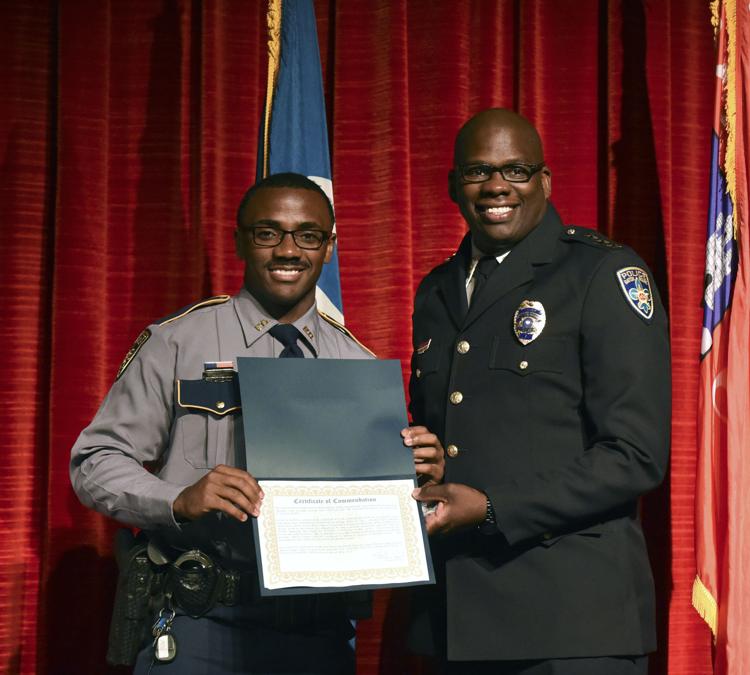 BR.policeawards.053118_HS_319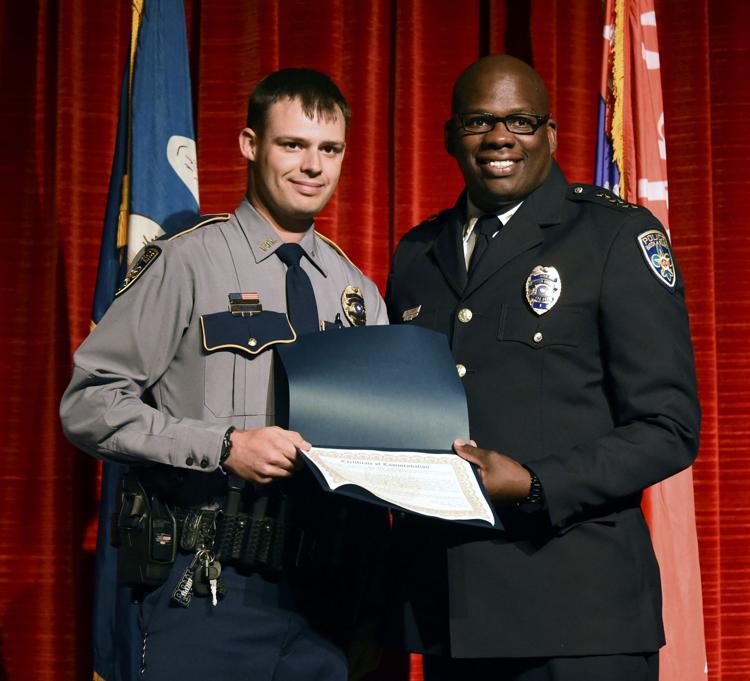 BR.policeawards.053118_HS_329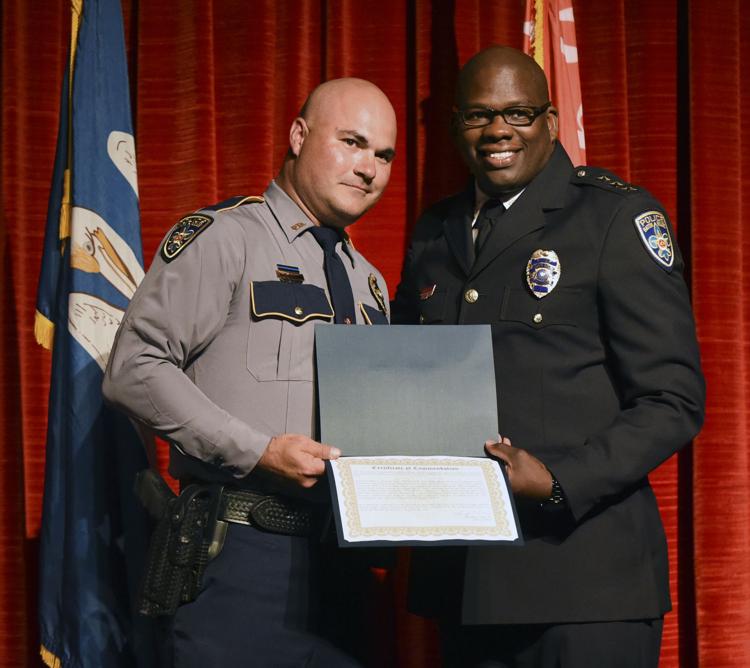 BR.policeawards.053118_HS_332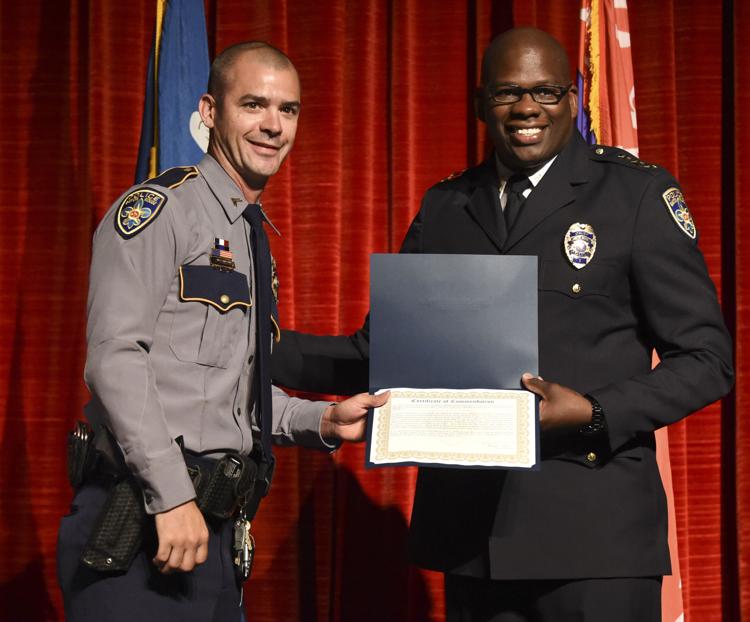 BR.policeawards.053118_HS_336
BR.policeawards.053118_HS_345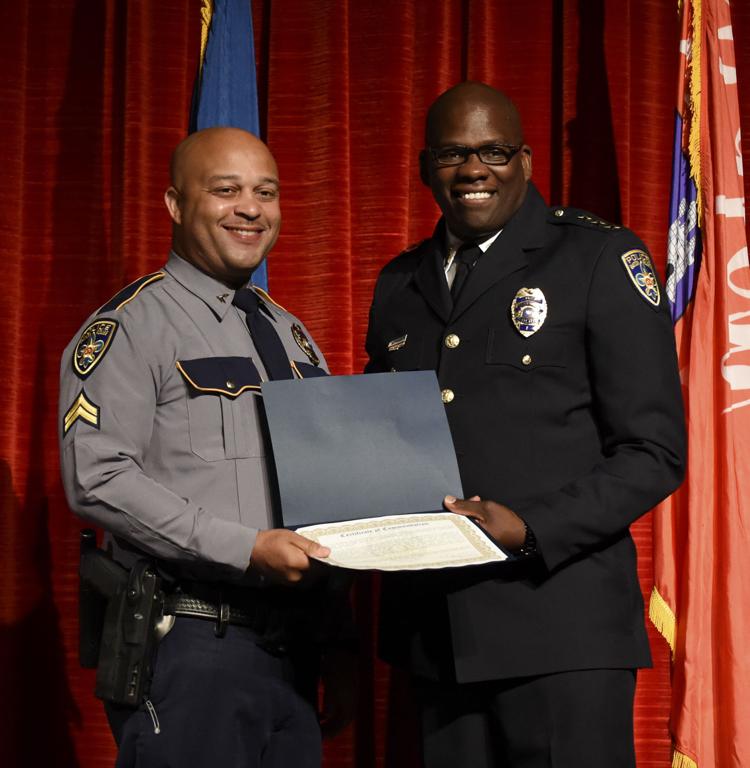 BR.policeawards.053118_HS_352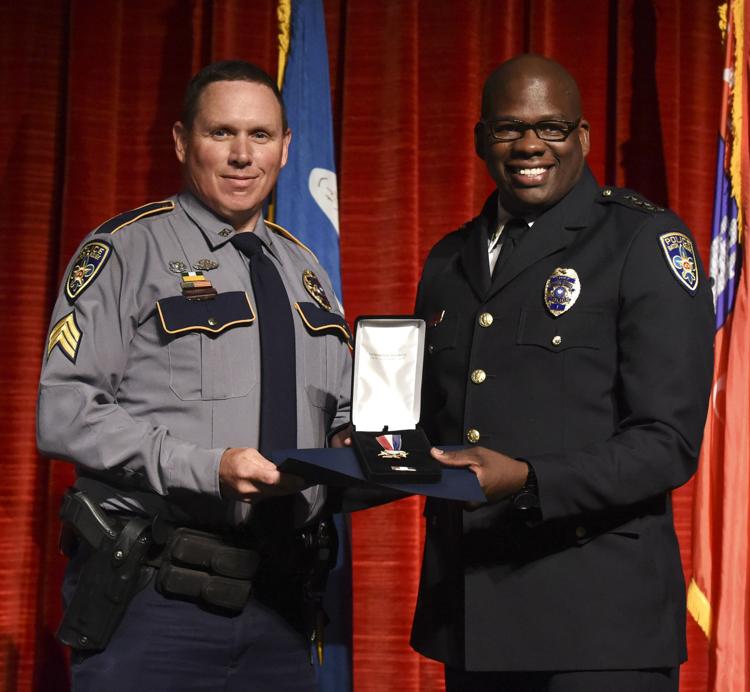 BR.policeawards.053118_HS_356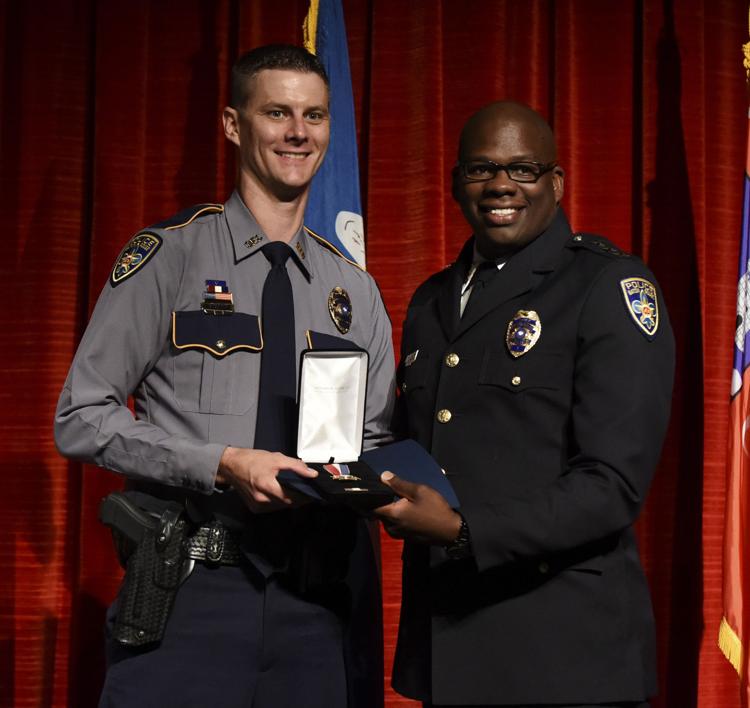 BR.policeawards.053118_HS_378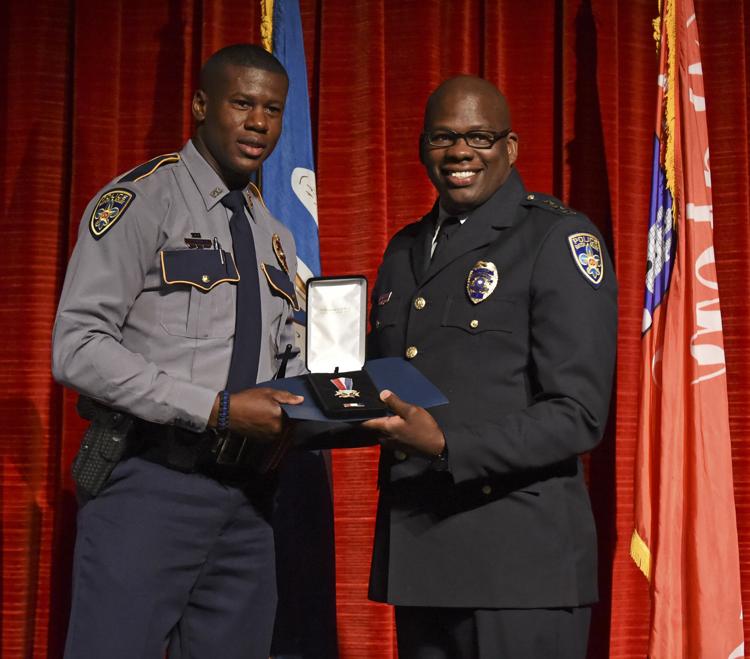 BR.policeawards.053118_HS_392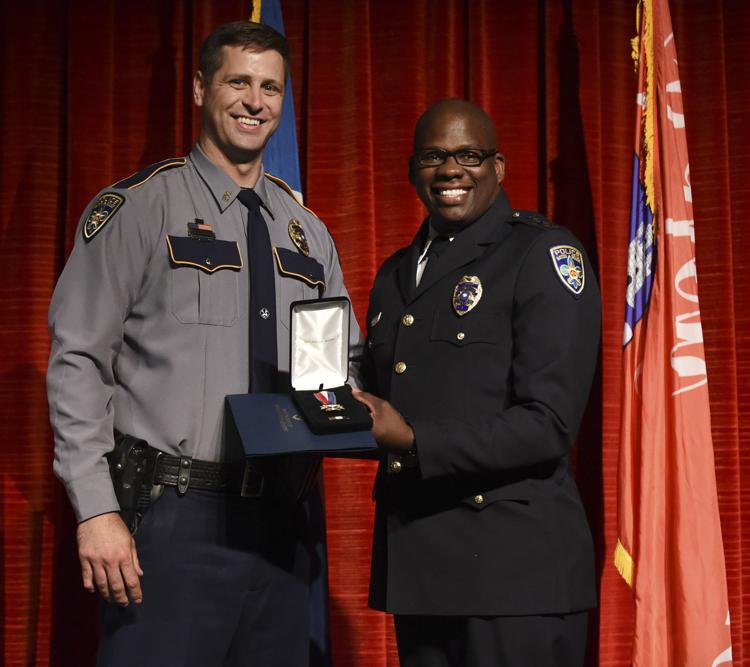 BR.policeawards.053118_HS_417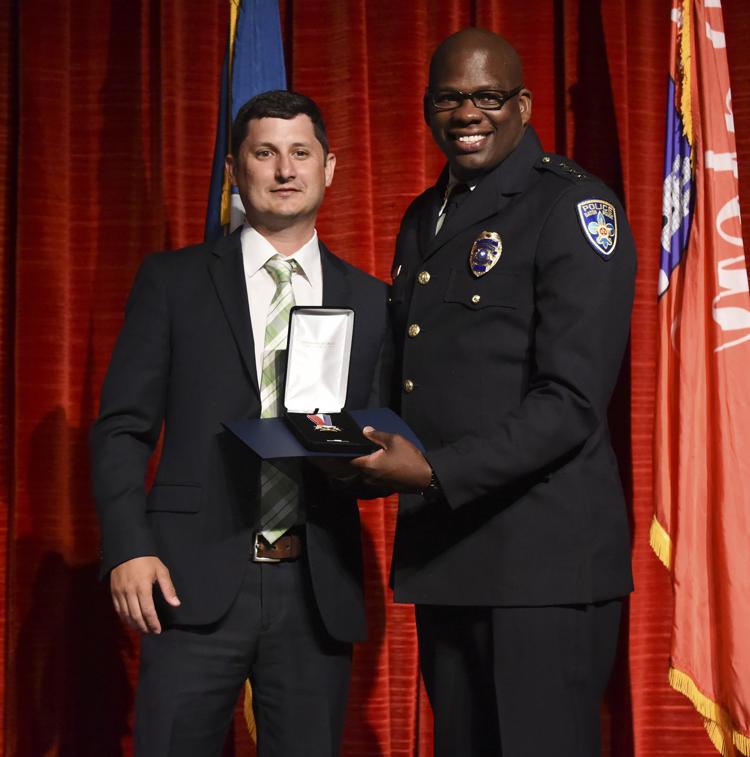 BR.policeawards.053118_HS_425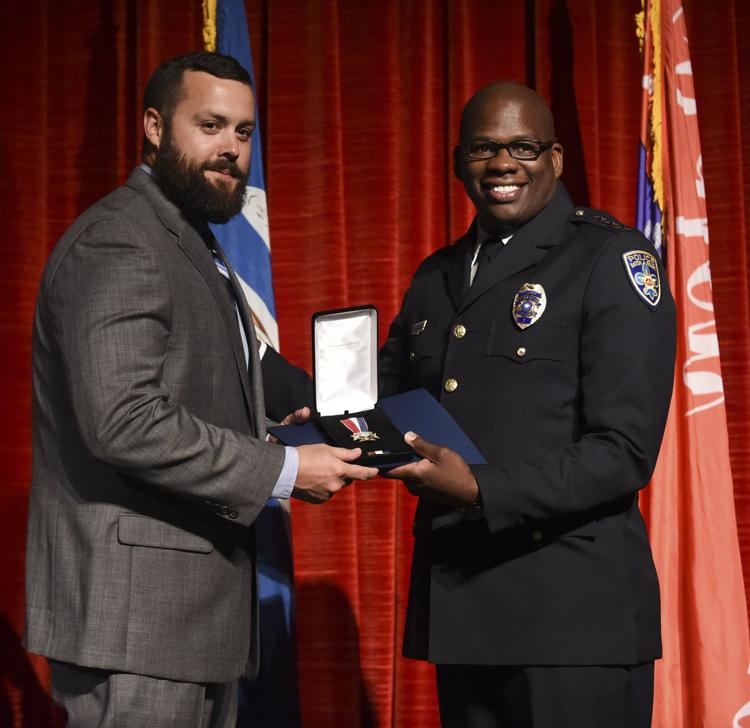 BR.policeawards.053118_HS_431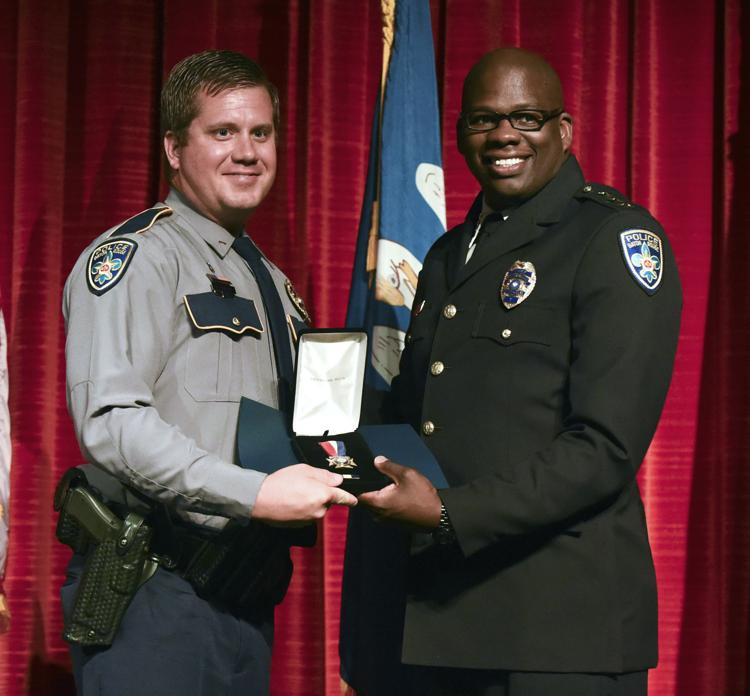 BR.policeawards.053118_HS_487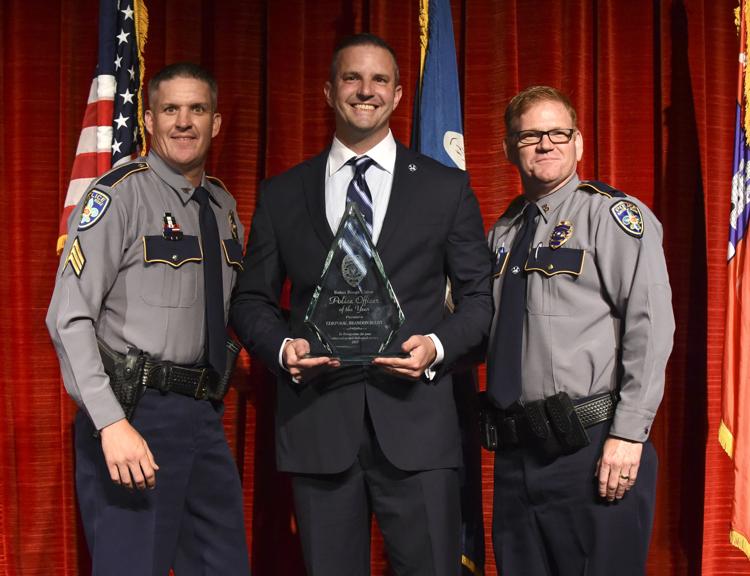 BR.policeawards.053118_HS_514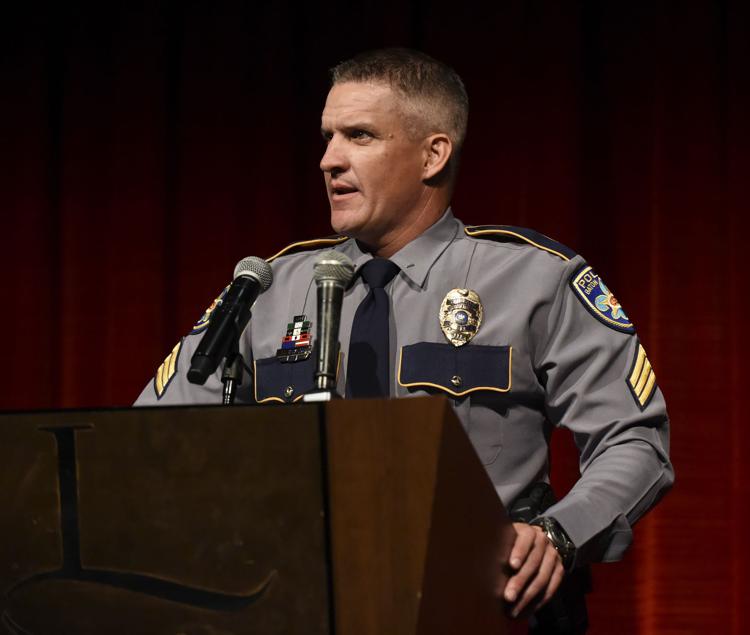 BR.policeawards.053118_HS_549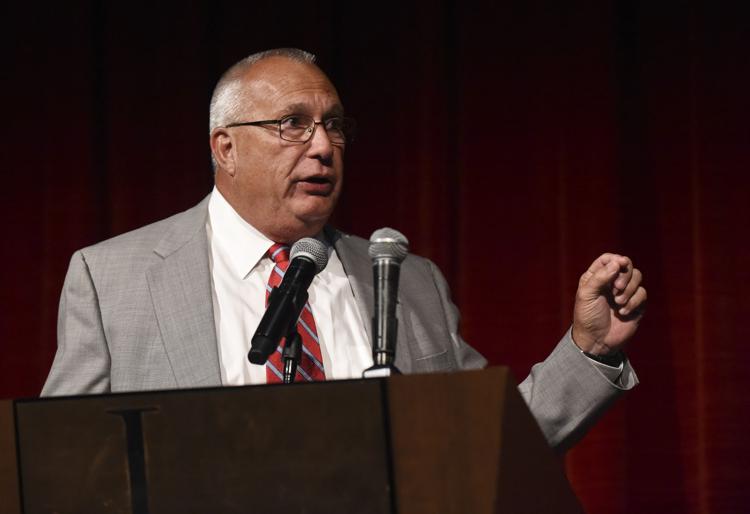 BR.policeawards.053118_HS_581
BR.policeawards.053118_HS_604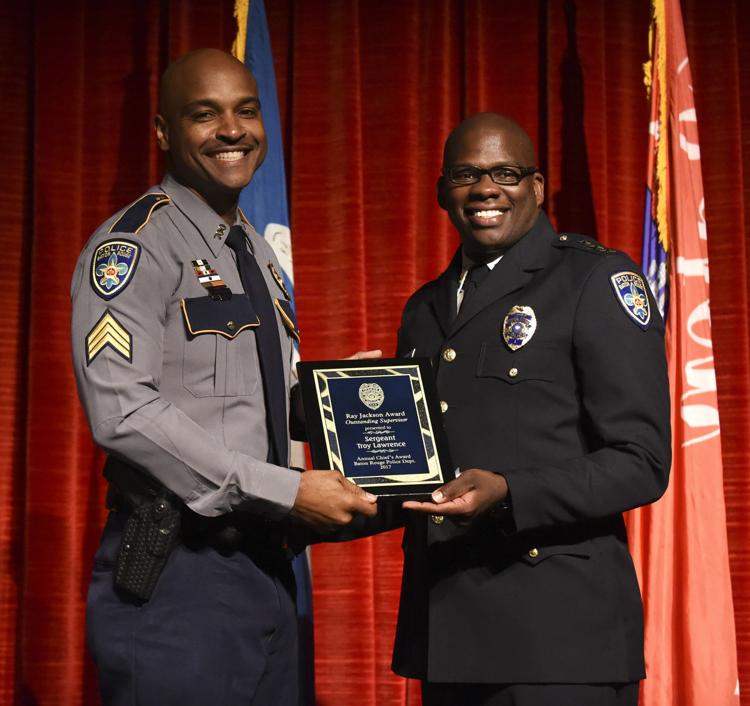 BR.policeawards.053118_HS_611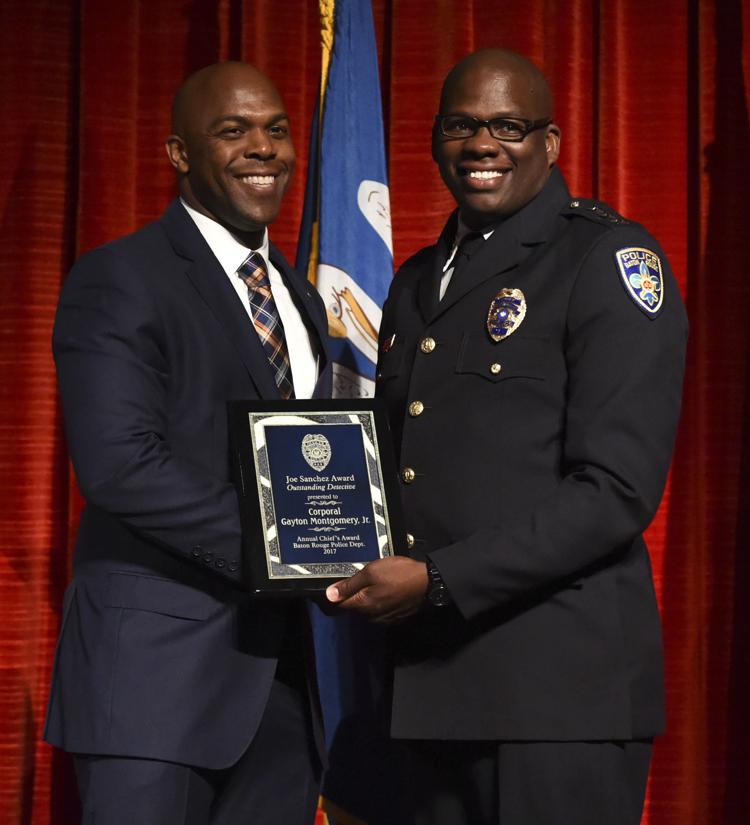 BR.policeawards.053118_HS_622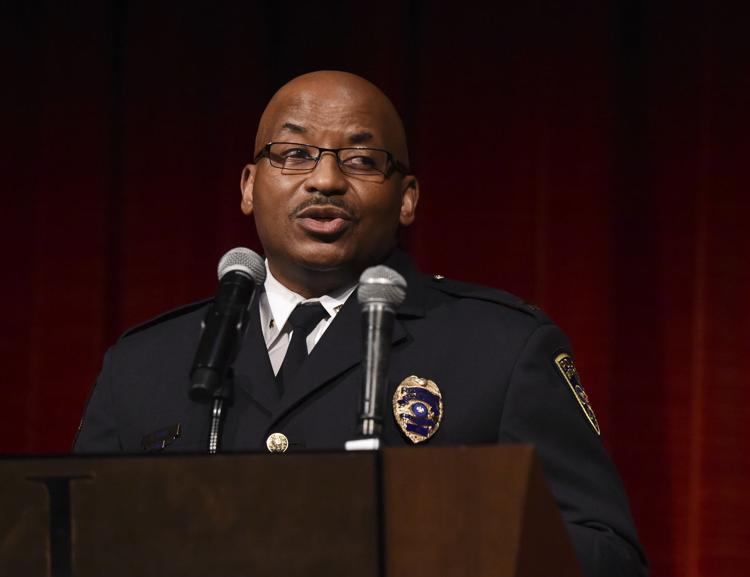 BR.policeawards.053118_HS_627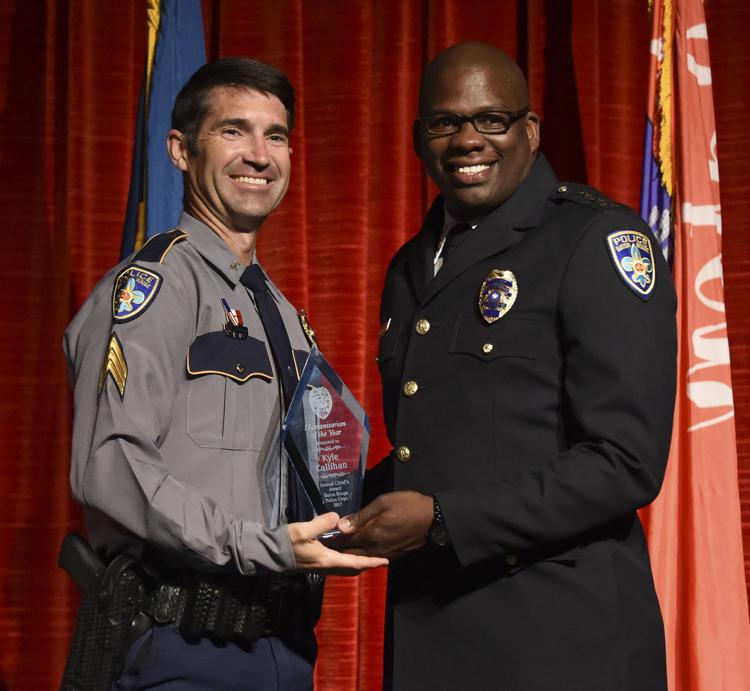 BR.policeawards.053118_HS_644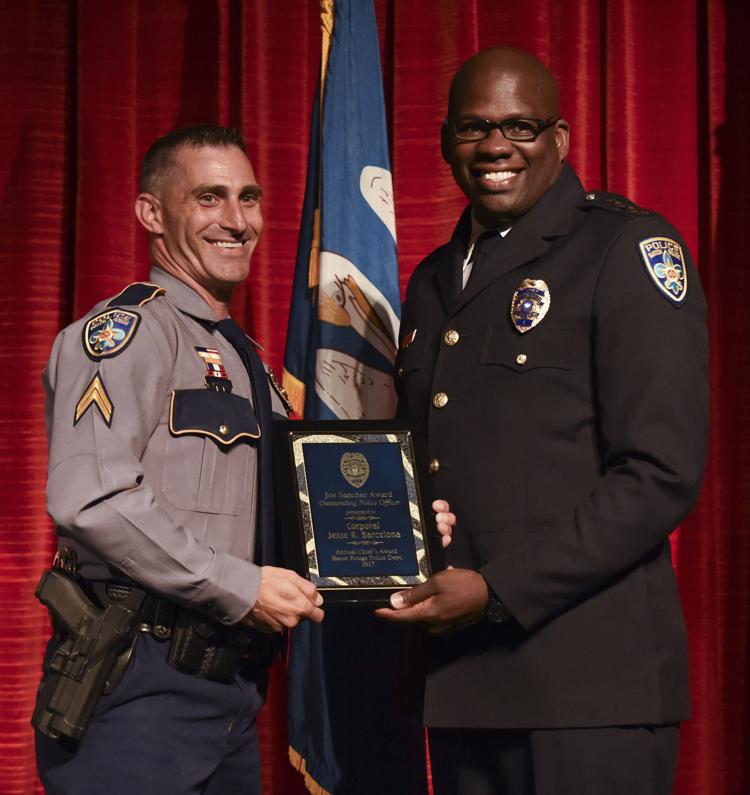 BR.policeawards.053118_HS_651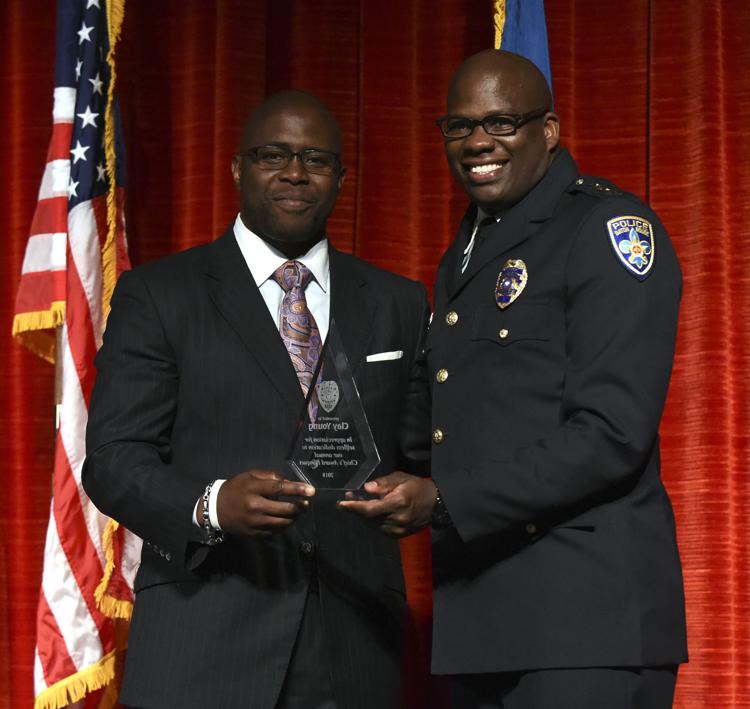 BR.policeawards.053118_HS_675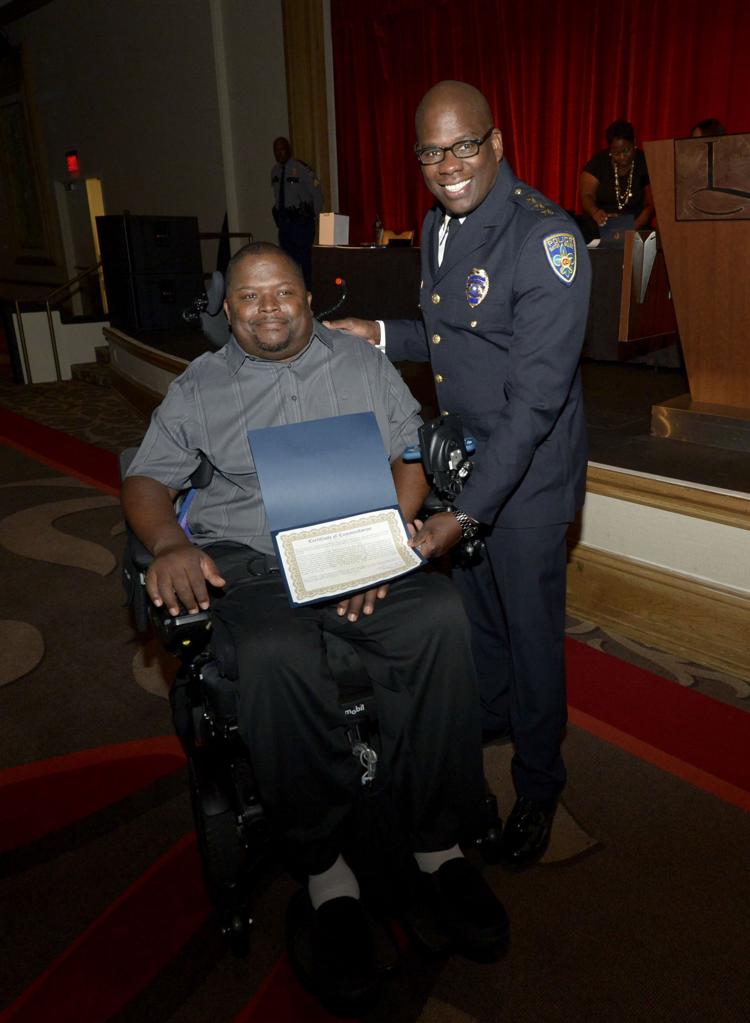 BR.policeawards.053118_HS_679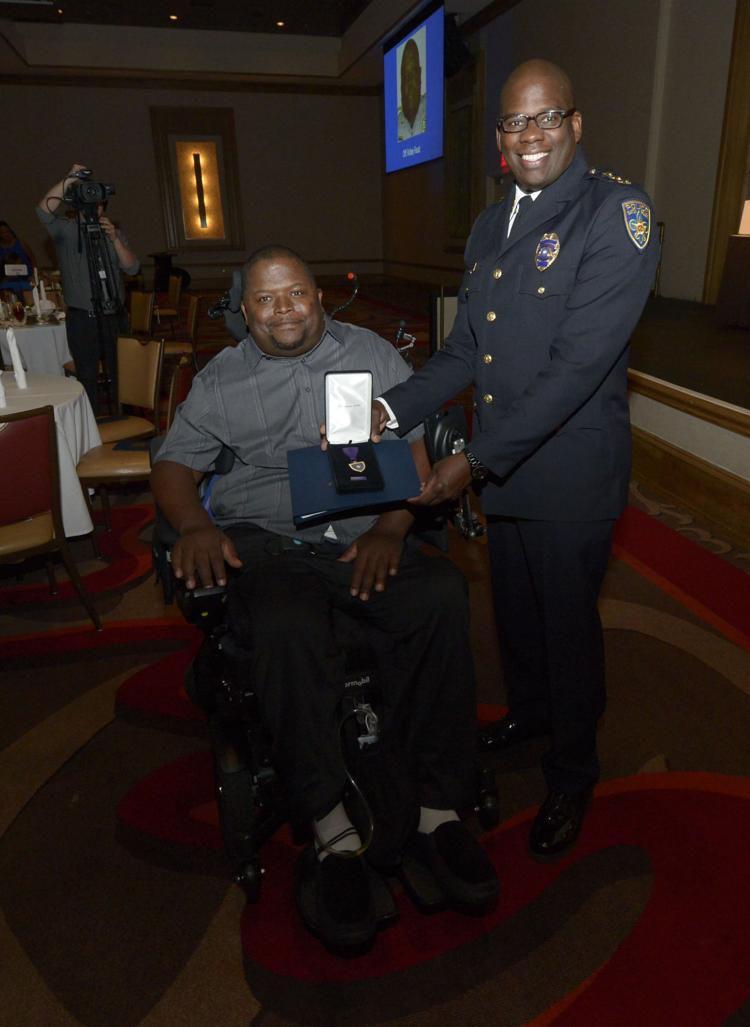 The full list of awards is as follows:
Citizen award: Courtney Robins
Medal of valor: Officer Yusef Hamadeh and Officer Darrell Carter Jr.
Medal of merit: Cpl. Jeremiah Ardoin
Service injury: Officer Ricky Faust and Cpl. Alaina Mancuso
Civilian of the year: Chanita Vasquez
Humanitarian of the year: Sgt. Kyle Callihan
Communications officer of the year: Jacquelyn Anderson
Supervisor of the year: Sgt. Troy Lawrence
Detective of the year: Cpl. Gayton Montgomery Jr.
Officer of the year: Cpl. Jesse Barcelona
Union member of the year: Cpl. Brandon Blust
Union lifetime achievement: Retired police chief Pat Englade
Editor's note: This story was updated on Thursday afternoon to reflect that the Louisiana State Police investigations in to the officer-involved shootings were completed and the cases were turned over to the East Baton Rouge district attorney.