Amid a push for criminal justice reform several years ago, Louisiana legislators scaled back the practice of charging older youth defendants as adults and housing them in adult prisons and jails.
Under the so-called "Raise the Age" act, passed with bipartisan support in 2017, 17-year-olds charged with crimes would automatically enter the youth justice system and be housed in youth detention facilities — not adult lockups. The law brought Louisiana in line with more than 40 other states that have transitioned 17-year-olds out of the adult justice system in recent years.
That change could soon be reversed.
Citing a wave of crime and bursts of violence inside the state's youth lockups, a bipartisan group of lawmakers and prosecutors wants to repeal the 2017 law. A bill approved unanimously last week by a Senate committee — a panel of three Democrats and four Republicans — would again send 17-year-olds to adult jails and prisons for all alleged crimes.
Other, similar bills have also been proposed.
State Sen. Stewart Cathey, a Monroe Republican and a sponsor of the bill to roll back Raise the Age, SB 418, said he's observed more crimes among 17-year-olds recently.
"I feel like at 17, you know without a doubt that what you're doing is wrong," Cathey said. "I think there's a bipartisan effort here to try to solve some of these problems."
Though the bills have garnered bipartisan support, advocates and some officials warn they could bring more harm to youth who get locked up. And some opponents argue there's no evidence to suggest violent crime rose as a result of the law.
"We need to start looking at the totality of the circumstances and not just have a knee-jerk reaction to a systemic problem," said Pamela Taylor Johnson, a retired East Baton Rouge juvenile court judge and adjunct ethics professor at Southern University. "Returning 17-year-olds to the adult system does not contribute to justice."
Others acknowledge persistent issues in the state's juvenile prisons, which for years have been plagued by escapes, but say the problem isn't that too many 17-year-olds are going there; it's rather that the juvenile prisons themselves have remained underfunded and understaffed.
Why some want to get tougher
Some law enforcement leaders say crimes committed by 17-year-old have become more common, and the current laws don't give them enough tools to handle it. Others say they've simply run out of space in juvenile jails for 17-year-olds.
"I have nowhere to put 'em with the rope that you've tied my hands with, with this statute that currently exists," said Tony Clayton, the district attorney in West Baton Rouge.
Clayton said his parish does not have a juvenile detention facility, and it would be too expensive to send juveniles to facilities elsewhere. Cathey's bill would send 17-year-olds to adult jails by default — the way the system was set up before Raise the Age. 
Other proponents of tougher laws point to several recent incidents in which juvenile inmates have escaped from prison — sometimes after attacking guards.
Sen. Katrina Jackson, D-Monroe, has filed a bill to prosecute kids who attack guards in youth facilities as adults. Guards in her district have been beaten with poles, Jackson said, and some have been harmed so severely that they can't work again.
"There are no consequences for these actions most of the time, and that is becoming a major issue," Jackson said.
Meanwhile, the Office of Juvenile Justice is supporting both Jackson's measure and another bill, proposed by Turkey Creek Republican Sen. Heather Cloud, that would create a "tiered" system to label youth defendants low, medium or high risk, and group them in facilities accordingly.
"Sending kids into the adult system is not always the answer, but sometimes it needs to be," said Office of Juvenile Justice secretary Perry Stagg.
Jackson's bill, SB 335, passed the Senate 34-0 in April, moving to the House.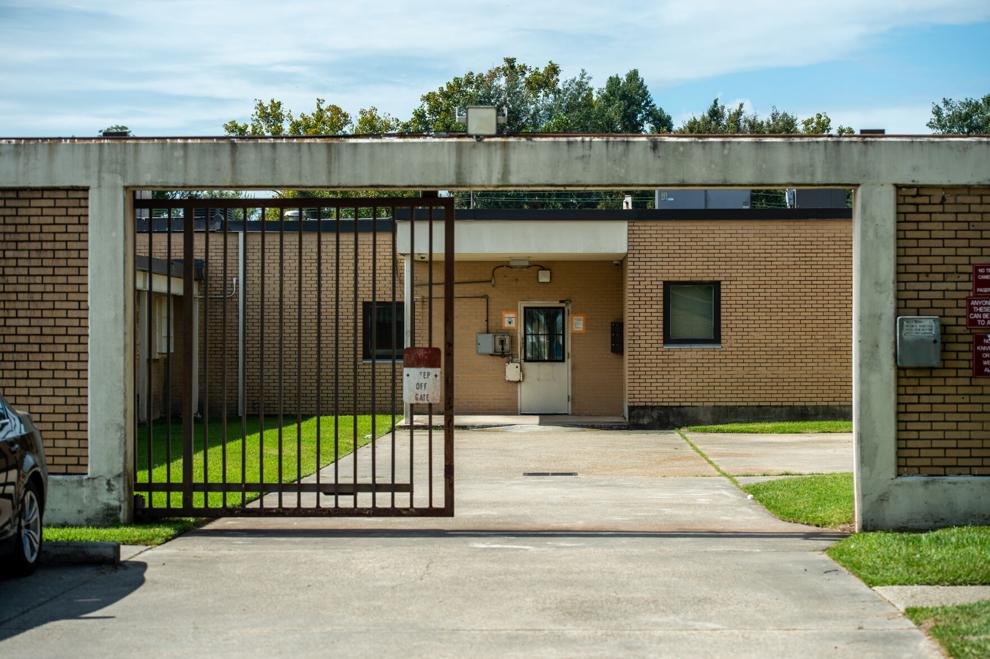 Why some are concerned
Youth advocates and some veterans of the juvenile justice system warn that returning to the old system will once again subject youth to higher rates of sexual assault and other forms of violence. And they argue it likely won't do much to curb crime, nor will it make prosecutors' lives easier.
They cite a recent report from the Louisiana Legislative Auditor that found that, in over a third of cases where Louisiana placed kids in solitary confinement, the isolation lasted longer than the seven-day maximum under state rules. And they point to a March investigation by ProPublica, The Marshall Project, and NBC news that found youths in a state facility in Avoyelles Parish were held in solitary confinement in squalid conditions. 
"It is alarming to me that OJJ would suggest that there aren't consequences for kids who aren't acting out, and that they need a more punitive and secure environment when they have a facility in St. Martinville, which individuals have described as being similar to death row," said Rachel Gassert, a lobbyist for the Louisiana Center for Children's Rights.
Asked if he was concerned about abuse befalling 17-year-olds in adult jails, Cathey said he's more worried about harm brought to younger kids at the hands of older teens in youth lockups.
But violence at such facilities doesn't stem from older youth being housed there, Gassert said; defendants as old as 21 have been held in those facilities for years before Raise the Age.
Johnson, the retired judge, argues prosecutors can still charge youth in the adult justice system by appealing to a grand jury, if they think a defendant is a real threat. She would rather see more focus on expanding education and housing — two areas that COVID disrupted, straining teens' lives.
Others say there's no evidence Raise the Age caused an increase in violent crime. 
New-Orleans based data analyst Jeff Asher showed the Senate committee statistics that found no correlation between the two. Murders committed by teenagers in the state actually dropped between 2018 and 2020, Asher said.
"I would not question that we're having an unprecedented rise in murder and major issues with gun violence statewide," he said. "But when you look at the evidence of whether or not a particular piece of legislation was a driver of that, I don't believe there's much evidence to support that."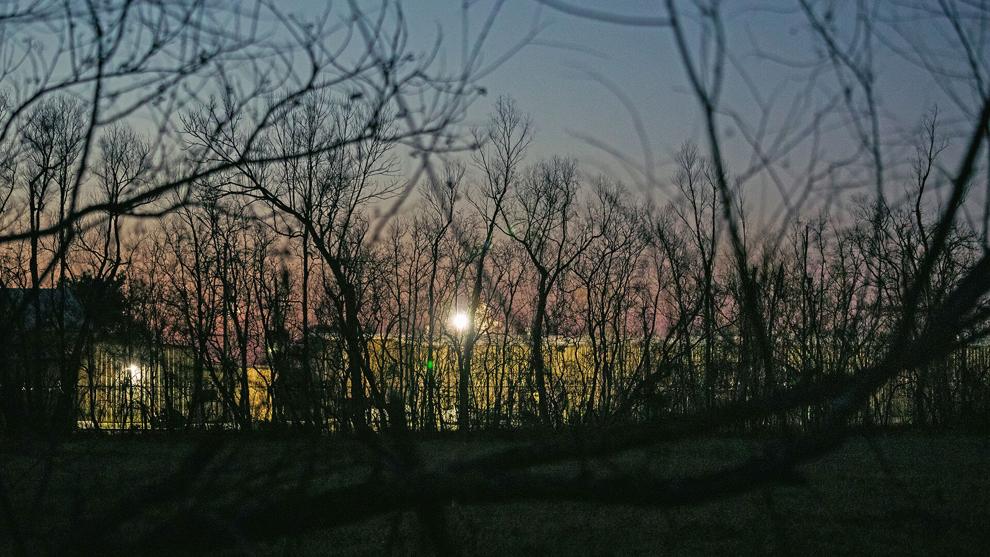 Persistent questions about youth facilities
East Baton Rouge Parish's juvenile facility is among those that have seen recent, high-profile escapes or attacks. More than 70% of detainees are aged 17 or older, with the majority accused of felonies, said Mark Armstrong, a spokesman for the city-parish.
"Many of these older detainees are staying at the facility for months while they await court proceedings, which is for a much longer period than the facility was designed," he said.
Some lawmakers blame Raise the Age for that. But, instead of rolling back the law, Armstrong says "the state should provide local governments with the resources needed to enhance juvenile detention facilities and staff in light of the law change."
The East Baton Rouge facility is 70 years old and has faced withering criticism for its out-of-date facilities.
Gassert agrees that the focus should lie on the mending issues in youth facilities.
"Instead of sending kids into our adult system, we need to fix the problems in our juvenile system," she said.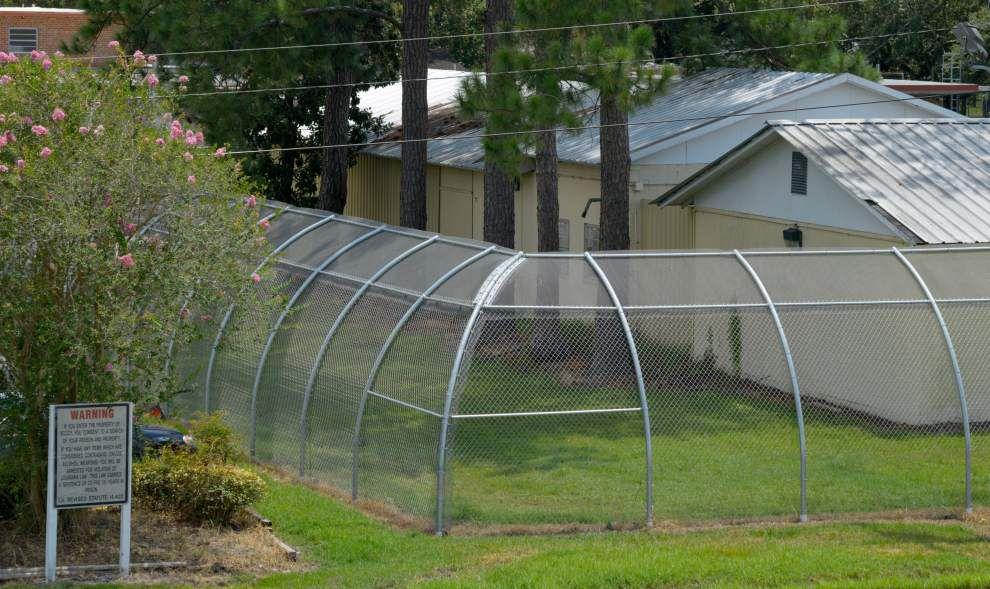 Scaling back on solitary confinement
While efforts to roll back reforms have drawn support, so has a bill from Rep. Royce Duplessis, a Democrat from New Orleans, that proposes restricting use of youth solitary confinement. The bill would allow solitary confinement only for periods of eight hours and for youth at risk of causing "imminent physical harm."
Therrin Dew, a 21-year-old who served five years in youth lockups in Louisiana, told a House committee last week that he spent six months of that sentence in isolation at the Swanson Center for Youth in Monroe.
Dew said he would occasionally enter a solitary cell to find its walls strewn with feces.
"I was energetic and a free spirit," Dew said. "But being in a cell that long, it kind of turns you against people, because you're the only person you've got."