Baton Rouge Police Chief Murphy Paul defended the officers involved in a chase that ended in a fatal multi-vehicle crash this week, saying he believes they may have stopped a shooting after guns were found near the fleeing suspect's car.
"We believe based on the information provided to us that we prevented a shooting that day," Paul said at a press conference Thursday in which East Baton Rouge officials gave updates on recent crime in the city-parish.
Officers who initiated the chase were posted in the Mall City neighborhood on Monday as part of a new effort to flood areas pinpointed as crime hotspots with more law enforcement agents. The officers saw a vehicle's driver commit a traffic violation and noticed he was wearing a mask, Paul said at the press conference, and they tried to make a traffic stop. 
The suspect fled in the car and "unfortunately, there was an accident involving one of our citizens," Paul said. The multi-vehicle crash happened at the intersection of North Acadian Thruway and Winbourne Avenue, killing a passenger in the suspect's vehicle, Paul said. He said the driver of that vehicle was apprehended after trying to escape police on foot.
Baton Rouge Police officials have not yet released the identity of the driver, but Paul mentioned that the man has a criminal record. The man and a person in another vehicle involved in the wreck were taken to local hospitals with injuries, Emergency Medical Response officials said earlier this week.
Near the suspect's car police found firearms and ammunition after the crash, Paul said at a meeting of BRPD's Citizens Academy earlier this week. The chief cited the suspect's criminal record in saying he believes the department stopped a shooting by pursuing the vehicle on Monday.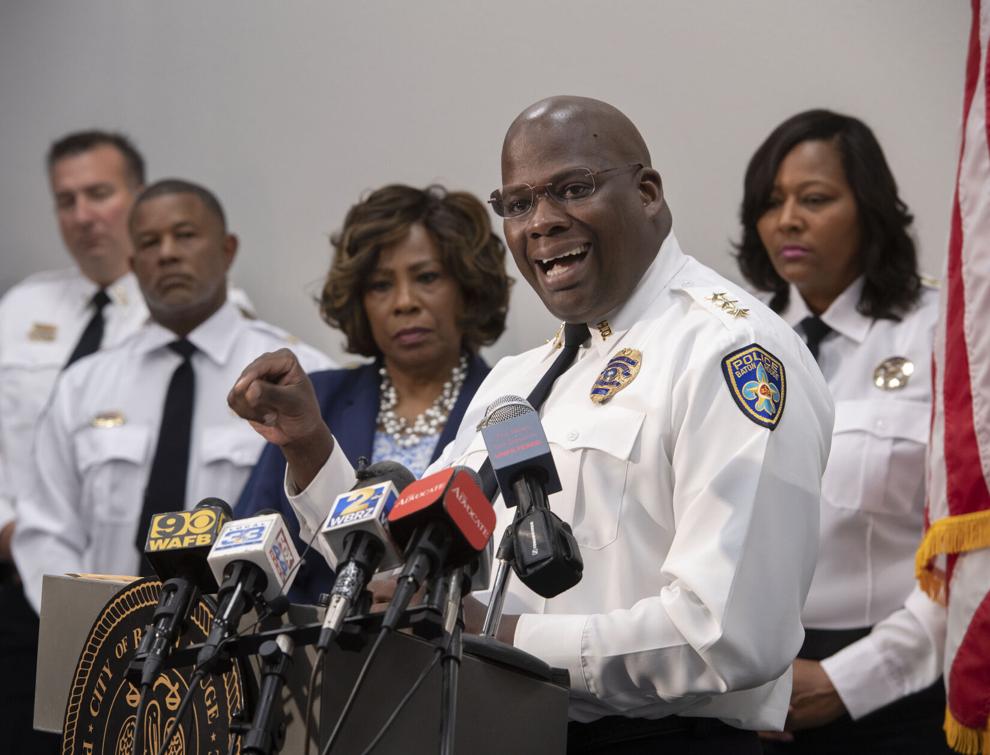 "I understand the concerns of citizens about getting involved in chases," Paul said at Thursday's press conference. "But based on what I've been presented, we prevented a shooting that day."
It was at least the fourth police chase to end in a major crash in East Baton Rouge this year and at least the second to result in a fatality. In May, after leading police on a nighttime chase at more than 100 mph going the wrong way into traffic, a Baton Rouge man crashed into another car, killing its driver, Baton Rouge Police said. 
A suspect in an triple-shooting that left a 21-year-old dead led police on a high-speed chase in early August that ended when the suspect totaled his car, police said. And in May, two people driving a car that police said was stolen in a carjacking led officers on a high-speed chase that started in Baton Rouge and ended in a crash in Central, leaving both passengers hospitalized with serious injuries, Baton Rouge Police said.