NASHVILLE, Tenn. — The head of the Christian elementary school in Nashville who was killed in a shooting there on Monday was described by friends as smart, loving and a rare female leader within a male-led religious culture.
"If there was any trouble in that school, she would run to it, not from it," Jackie Bailey said of her friend Katherine Koonce, head of The Covenant School. "She was trying to protect those kids … That's just what I believe."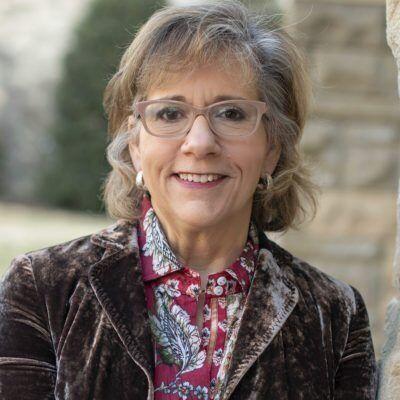 Koonce was one of six people killed in the shooting in Tennessee, including three 9-year-old children identified by police as Hallie Scruggs, Evelyn Dieckhaus and William Kinney. Also killed were Cynthia Peak, 61, a substitute teacher, and Mike Hill, 61, a custodian.
The Covenant School in Nashville has about 200 students from preschool through sixth grade, as well as roughly 50 staff members, according to its website.
Koonce was a Baton Rouge native who attended LSU from 1981 to 1982 before transferring to Vanderbilt University, where she received a bachelor's degree in education. Her Facebook account also said she attended University High Lab School in Baton Rouge.
Koonce's family said in a statement Wednesday that she "gave her life to protect the students she loved."
"We are devastated by our loss but depending on our God for comfort and healing," the family said. "It is our privilege to honor Katherine's legacy and to celebrate her remarkable spirit."
Before Koonce took the top role with Covenant, Anna Caudill, a former art teacher, worked with her for almost a decade at Christ Presbyterian Academy, another Christian school in the area connected to a Presbyterian Church in America congregation.
"She was an absolute dynamo and one of the smartest women I'll ever know," said Caudill, recalling how Koonce excelled at her day job while parenting her children, pursuing her masters and then her Ph.D., and writing a book.
For Caudill, who grew up in several male-led Christian denominations, Koonce had remarkable leadership skills and was the first woman in such a setting to encourage her to keep learning and pursuing her life goals. When Caudill launched her nonprofit advocating for special education resources and other support, she said Koonce was one of the first to donate financially to it.
She said Koonce loved her job at Covenant and she was loved by students and their families.
"She wasn't Wonder Woman, but I never saw the two in the same place," she said.