For years, LSU has paled in comparison to its regional peers around the South in fundraising — which is seen as a critical tool for universities to boost both their prestige and their ability to recruit.
LSU ranks last or near the bottom among Southeastern Conference schools in areas like the overall percentage of alumni who donate and the size of the school's endowment.
But Stephen Moret, president of the LSU Foundation, said that's all about to change.
LSU is in the planning stages of its newest capital campaign, which Moret said will have a fundraising goal exceeding $1.2 billion and will have a "transformational" impact on the university. It will be LSU's first major fundraising campaign since Forever LSU, which spanned 2006 to 2010, with a target goal of $750 million.
The price of going to a public college or university in Louisiana is going up again for stud…
The new campaign, which hasn't yet been named, is in its "quiet phase." That means money is being raised, but the details of how the campaign will be structured are still being hammered out, which could take some time. It could be as late as 2019 before the campaign enters its public phase with visible marketing. 
But Moret said it will be the largest fundraising endeavor in the state's history, and the end result will yield both physical improvements and advancements in academic benchmarks. If successful, it will catch LSU up to its peers in fundraising and boost the university's rankings, Moret said.
"For LSU, this campaign is going to be transformational," he said. "Part of this is about articulating where LSU can go as an institution. It's not just about raising more money; it's about impacting students, it's about advancing the economy. It's about fulfilling what a flagship is supposed to mean to the state."
This will also be the first time a capital campaign will include the full LSU System and will seek input and goals from each of the system's individual colleges and campuses, such as the Shreveport, Eunice and Alexandria campuses, as well as the medical schools, the law school and the AgCenter. 
In terms of goals for the physical campuses, Moret said the campaign will focus on both new construction and renovations. 
"There's a big need to restore and renovate some of the historic buildings, like in the Quad, for example," he said. "There will also be some new investments, like in sciences, which will be a major focus of the campaign." 
Moret said "there's a possibility" that the centerpiece of the campaign would be a replacement for Middleton Library. There have long been discussions about tearing down the leaky building and creating a "21st century library" in a different area of the campus.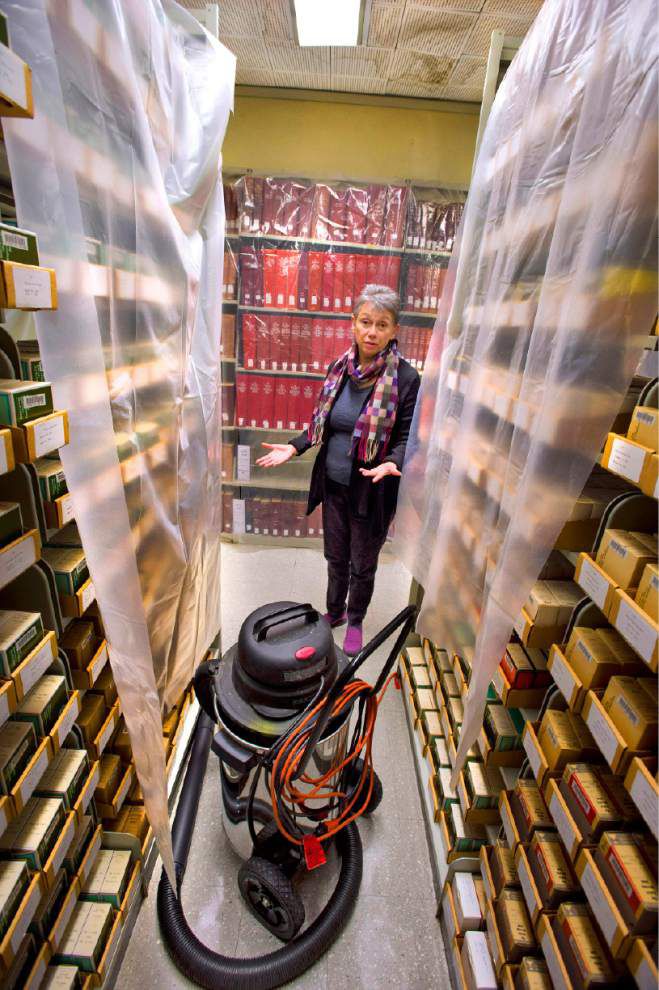 The campaign intends to move the needle in terms of student success by increasing both merit and need-based scholarships, funding for faculty positions, and expanding opportunities for students to secure internships and participate in international study abroad programs. 
Many of those academic benchmarks will be met by increasing the school's endowment, a fundraising mechanism that provides ongoing support for the university when people donate money that can be invested. Endowments are a key element of institutional fundraising. 
LSU ranks lowest in the SEC both in total endowment and in endowment dollars per student. The LSU flagship's endowment, excluding athletics, is about $382 million, or about $14,100 per LSU student. 
The average across the SEC is $27,200 in endowment dollars per student, according to an LSU Foundation analysis. 
But the endowment has concrete returns for the university. Last year, LSU's endowment provided $14.1 million in direct support to university operations. For example, $4.4 million went toward endowed chairs, $3.7 million to endowed professorships and $2.9 million to scholarships.
One reason LSU's endowment is so low is that its alumni contribute far less than any other SEC school. An average of 6 percent of alumni made any donation to LSU in the past three years. Arkansas led the pack with 20 percent of alumni giving back over the same period, and every other SEC school, aside from the University of South Carolina, at least cracked 10 percent of alumni who donate. 
Excluding athletic donations, LSU has received about $60 million a year annually, via gifts, pledges and estate commitments made to the LSU Foundation. Moret said the hope is to increase this number to a rolling average of about $100 million per year. 
The most recent capital campaign of the university, Forever LSU, initially sought a goal of $750 million with a plan to focus entirely on the endowment. 
"The original vision for Forever LSU was 100 percent endowment," Moret said. "That changed quickly when people realized what the donor interests were. People give to what they're passionate about." 
Ultimately, Forever LSU raised $764 million, but $354 million of that was for athletics. Only $123 million was raised toward the endowment. 
Gov. John Bel Edwards said Friday he would not veto a recent measure to "front load" the TOP…
The campaign generated 794 new scholarships, 429 new professorships and $400 million in campus infrastructure — more than half of which was for athletics projects.
Moving forward, Moret said, the LSU Foundation is going to be dramatically ramping up its efforts to improve fundraising ahead of the campaign. He hopes to potentially double the number of fundraisers on staff. He said they'll also be improving their outreach to alumni via emails, letters and call centers. 
LSU officials say the difficult financial climate for higher education in recent years makes fundraising both more difficult and more valuable. Over the last nine years, state funding for LSU has been slashed year after year, down to less than half of what it was. 
But donors are not enchanted by the notion of using their dollars to plug budget holes left by the state. 
"When the state started to back off on some of its investments from LSU, some donors felt they'd hold off donations because they didn't want their money to be supplanting state dollars," said Jason Droddy, executive director of LSU policy and external affairs. 
He said in a climate where LSU is working to retain students, who may have seen their TOPS awards cut this year because of state budget cuts, fundraising reinforces ways to keep LSU attractive and competitive. 
"LSU is prepared to be audacious," Droddy said. "This is larger than anything we've ever done, and the need is greater than it's ever been before. Our competition hasn't slowed down. LSU's donors are ready to respond to that."