Students won't roam the halls of West Baton Rouge Parish's newest school come August amid concerns that moisture from this spring's heavy rains will cause problems in the building later on.
The West Baton Rouge Parish School Board decided at its Tuesday night meeting to stop Deumite Construction from working on the Caneview K-8 School at Erwinville for seven days so the district's administration can set up independent moisture testing and give the company a "breather" after a number of rain delays.
The school was set to open for students at the start of the 2019-2020 year, combining Chamberlin Elementary and Devall Middle schools. Instead, Superintendent Wes Watts told the board it's likely the school won't open until Thanksgiving break, but even in the best case scenario it would be Labor Day.
"I don't want to build a building and it looks great and everything, but then six months in you start seeing (issues). That's the fear I have," he said.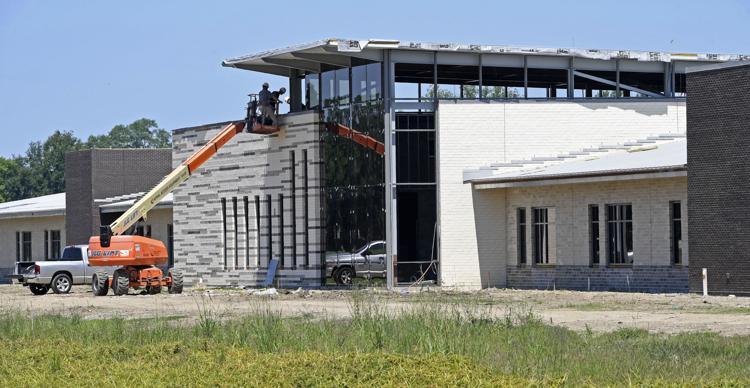 Earl Kern, of Kern Consulting, said he's long had concerns about how the buildings took on moisture during this year's heavy rains. After speaking to the contractors about last week's weather, he felt the need to take it to the board.
"(I asked them) what are you doing to protect the building from the rain event that's coming and they told me, point blank, nothing," he said. "I was shocked by that, just to be honest with you."
Representatives from Deumite Construction did not return telephone calls seeking comment.
Kern said the significant rain and flooding issues can't be blamed on contractors, but preventive measures should be taken. He said during site visits over several months he's seen rain often mess up contractor schedules. He worries about a rushed job.
"I don't think this contractor is trying to cut corners, I really don't, I have not seen that," he said. "I think this contractor, they've maybe bitten off more than they can chew and when they lost that site early on I think it caused a lot of problems."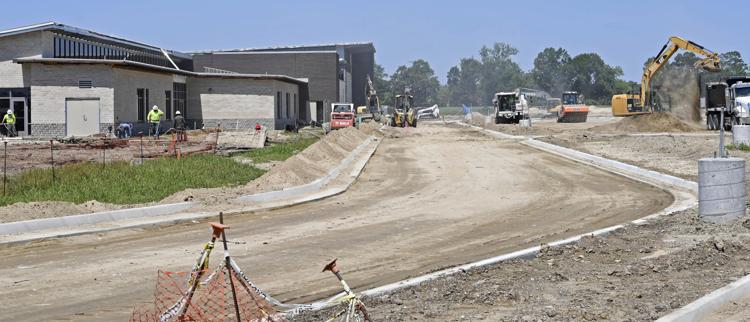 The board didn't take any action on the delay, nor did they need to approve moisture testing, but Watts said he had Kern come to the meeting for informational purposes. Kern said the contractor is allowed a certain number of rain days, but in the roughly 400-day build period, there has been rainfall during a third of those days.
"When you get in rush mode you make mistakes and we don't want to open the building with mistakes," Kern said.
Watts said he plans to update the board on the moisture testing results by their next meeting date to better understand what, if any, remediation work is needed.