Gov. John Bel Edwards said Tuesday Louisiana has a "staggering" backlog of road and bridge needs and more dollars are needed.
"You know and I know the Easter Bunny is not going to deliver the transportation projects," Edwards said. "The existing streams of revenue we have are not adequate."
He added, "This is incredibly important to the future of our great state."
The governor made his comments to the first meeting of a transportation task force he named to come up with ways -- likely tax hikes -- to tackle state transportation problems.
That includes a $12.7 billion list of road and bridge needs -- about to exceed $13 billion -- and a $10.5 list of mega projects, such as construction of a new bridge across the Mississippi River in Baton Rouge.
The 18-member panel is supposed to make its recommendations by Jan. 1.
A push that may produce the most sweeping changes in Louisiana's roads and bridges in nearly…
Edwards is then expected to include some or all of the suggestions in his agenda for the 2017 Legislature.
The governor noted that it has been nearly 30 years since the state last launched a major bid for sweeping transportation improvements.
"If not now, when? If not us, who?" he asked the group.
Motorists pay 38.4 cents per gallon for state and federal taxes.
Shawn Wilson, secretary for the state Department of Transportation and Development and co-chair of the task force, said the 16-cents-per-gallon state portion for rank-and-file projects puts the state at 40th nationally.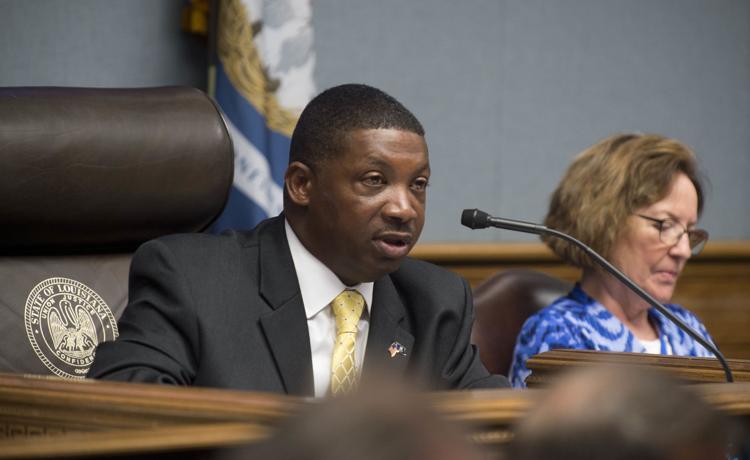 Wilson said the 16 cents set in 1984 has a purchasing power of 7 cents in 2016.
He said if the state  tax had been indexed for inflation it would be 36 cents per gallon today.
The task force is expected to meet monthly until the end of the year.
The co-chairman of a task force that is supposed to come up with solutions for Louisiana's r…
Regional meetings are also on the agenda.
Any recommendations that emerge from the study group then face scrutiny in the Legislature, including two-thirds majorities in the House and Senate for any tax increases.
Ken Naquin, CEO of the Louisiana Association of General Contractors and a member of the task force, said Louisiana ranks second to last in yearly transportation construction spending among 12 southern states.
Naquin said yearly spending totaled about $1.2 billion for seven years after Hurricane Katrina struck in 2005.
Current annual construction expenditures total about $650 million.
Eric Kalivoda,  deputy secretary for DOTD, said most bridges in the state were built in the 1950's, 1960's and 1970's.
Many of those bridges need to be replaced or upgraded.
"We are going to have to address it sooner or later," Kalivoda said.
While President Barack Obama was briefed on Baton Rouge traffic problems last week, any road…
The task force stems from an executive order issued earlier by Edwards.
Unlike previous studies, this one is loaded with key leaders, including Senate President John Alario, R-Westwego, House Speaker Taylor Barras, R-New Iberia and other legislative and industry officials.
Aside from a hike in the gas tax public/private partnerships, a mileage tax and giving local communities the ability to finance road and bridge projects have been mentioned.