Four of Louisiana's highest-profile district attorneys are lending their support to a proposed constitutional amendment on the Nov. 6 ballot that would require juries in the state to return unanimous verdicts in all felony cases – something every other state besides Oregon does.
Hillar Moore III, Paul Connick, James Stewart Sr. and Keith Stutes, the district attorneys, respectively, for East Baton Rouge, Jefferson, Caddo and Lafayette parishes, each told The Advocate this week that they have decided to back the closely watched ballot measure.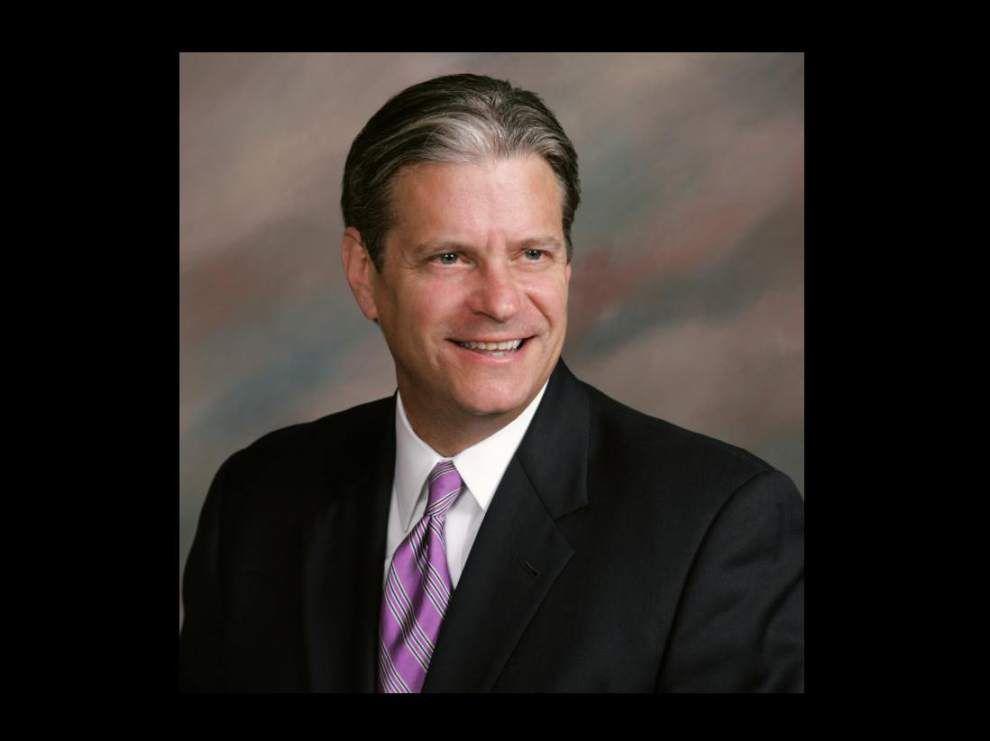 They preside over four of the six busiest trial dockets among Louisiana's 42 judicial districts, records show.
Moore said he hopes changing the law will help restore fractured confidence in the criminal justice system. Stewart, a retired judge, called the proposed amendment an "opportunity to be on the right side of history," and noted that Louisiana already requires unanimous verdicts in capital cases and for lesser felonies tried by six-person juries.
Stutes, whose jurisdiction includes Acadia and Vermilion parishes along with Lafayette, offered a similar rationale for his endorsement.
"I simply think at this point in our history, it's no longer good for us to be one of only two states that are different than the rest of the nation," he said.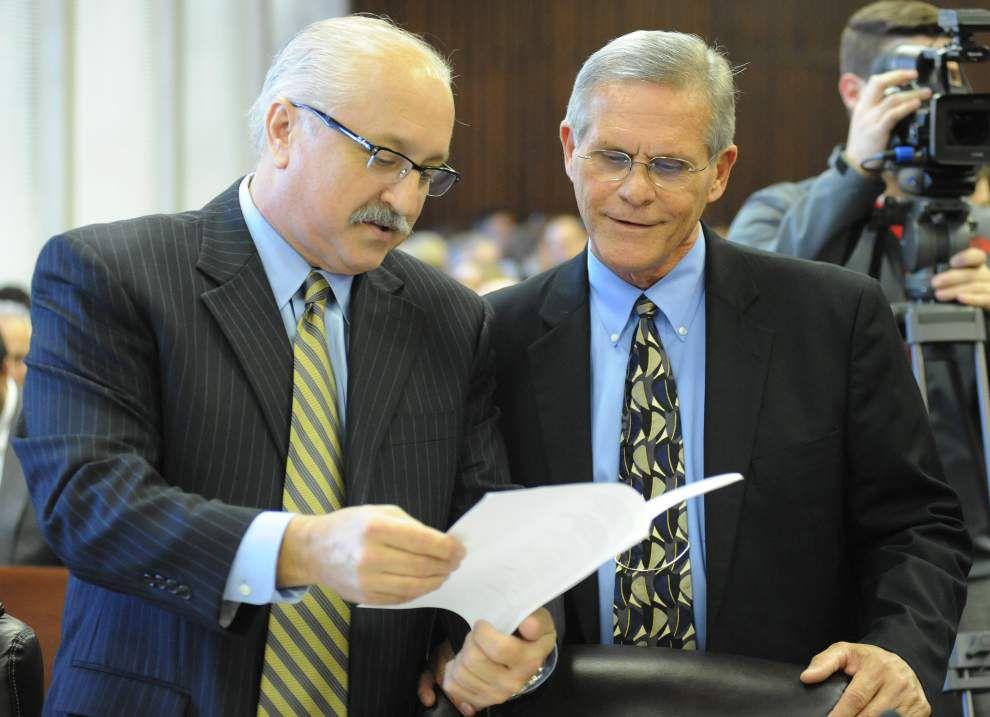 Under Louisiana's 1974 constitution, only 10 of 12 jurors considering a major felony case must concur in a verdict, even when a life prison term is in the offing.
Oregon is the only other state to allow such split verdicts, and juries there must be unanimous in murder cases and when a life prison sentence is at stake.
Louisiana's current law is an update to an 1898 law – conceived in a notoriously racist constitutional convention -- that allowed convictions with just nine of 12 jurors in concurrence.
Among other arguments, Moore cited the law's racist origins as a valid basis for seeking change, saying that despite subsequent constitutional revisions, the law was never cleansed of those origins.
A campaign to undo an unusual Louisiana law allowing juries to render non-unanimous verdicts in serious felony trials has attracted big financ…
For the first 86 years of Louisiana's statehood, juries were required to come back with unanimous verdicts, just as they do in the rest of the states.
In less than three weeks, for the first time ever, Louisiana voters will have a chance to weigh in on the law itself.
The question of where the state's powerful district attorneys stand on the law could be key to the amendment's passage or failure. But there's no simple answer to it.
When the Legislature was considering a vote to put the measure on the ballot, the Louisiana District Attorneys Association – which represents the state's 42 elected district attorneys – initially came out strongly against it.
But the political winds soon shifted, and the association dropped its opposition, opting instead to take no position – even though some backers of the status quo, including Sabine Parish District Attorney Don Burkett, claimed that the LDAA was nearly united against the change. The organization's neutrality removed a major stumbling block to putting the measure on the ballot, and the Legislature passed a resolution ordering a vote on the question.
Since then, most of the state's DAs have kept quiet about where they stand on the amendment. But when pressed, half of them shared their views with The Advocate.
Singer and songwriter John Legend urged Louisianans in a Washington Post editorial to support a constitutional amendment that would require un…
Whether or not Burkett was correct in April when he claimed nearly all DAs opposed the change, the sentiments now appear to be running about 50-50 – though it should be noted that 20 of the 42 DAs have ducked the question altogether.
Along with Moore, Connick, Stewart and Stutes, six other DAs have said they support the change, for a total of 10. They are Charles Riddle, the district attorney for Avoyelles Parish; Bradley Burget, the district attorney for Concordia and Catahoula parishes; Joel Chaisson, the district attorney for St. Charles Parish; Perry Nicosia, the district attorney for St. Bernard Parish; Michael Cassidy, the district attorney of Jefferson Davis Parish; and Sam D'Aquilla, the district attorney for East and West Feliciana parishes.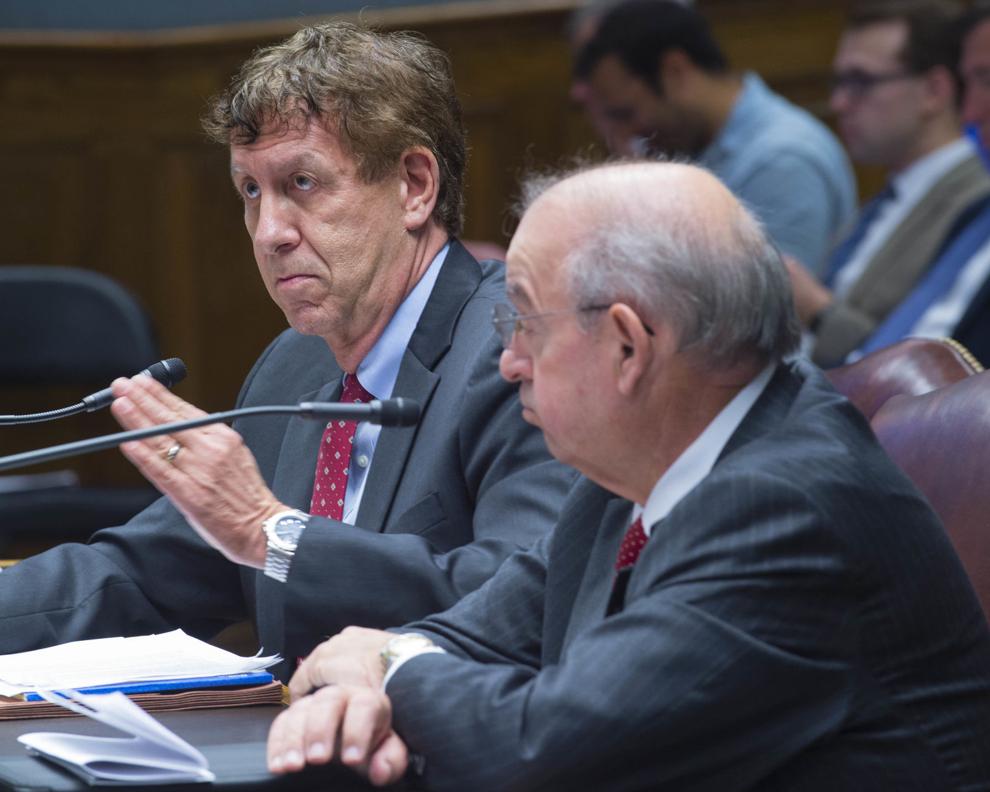 Cassidy said he's concerned over a possible increase in costly mistrials but supports the measure anyway.
"I don't know how you justify that only two states do it this way, and the feds to it the other way," Cassidy said. "It's hard to get a unanimous verdict, but I think the district attorneys around the state should be up to that challenge. We just need to suck it up and move on."
Those who told the newspaper they oppose the change mostly preside over sleepy trial dockets. So far, eight DAs have said they're against the change. Only three of them try a significant number of cases.
Those three are John DeRosier, of Calcasieu Parish; Phillip Terrell Jr., of Rapides Parish; and Scott Perrilloux, whose jurisdiction includes Livingston, Tangipahoa and St. Helena parishes.
DeRosier, who urged the Legislature not to put it on the ballot earlier this year, said in a recent interview that his view hasn't changed.
"I do not think going to unanimous jury verdicts is going to provide more justice to anyone," DeRosier said. "And I'm concerned it could provide less justice to our victims."
Other opponents of the change include the DAs for Sabine, Cameron, Winn, Lasalle and Plaquemines parishes. Together, those parishes account for less than 2 percent of the trials that have taken place in Louisiana in recent years.
Regardless of their position, none of the DAs said they were planning to get heavily involved in the election. Most said they'd prefer to let the public decide, though many said they were sharing their views when asked.
"I don't know of anyone mounting any kind of significant campaign," Chris Nevils, the district attorney of Winn Parish, said of his colleagues. "I've had a handful of people in my little parish ask me about it, and I'll give them my opinion. But I haven't done anything about it."
Two district attorneys representing relatively large jurisdictions – Warren Montgomery, the DA for St. Tammany and Washington parishes, and Robert Tew, the DA for Ouachita and Morehouse parishes – both said they are officially neutral on the question.
A conservative Republican lawmaker from Acadiana is throwing his credentials as a gun-rights champion behind a proposed constitutional amendme…
Likewise, Orleans Parish District Attorney Leon Cannizzaro is taking no position on the amendment, spokesman Ken Daley said in a statement.
"Our office will continue its work under whatever jury scheme the people of Louisiana decide," he said. 
St. John the Baptist District Attorney Bridget Dinvaut said late Wednesday that she, too, is taking no public position on the question.
Moore said his support for the change, which he expects to pass, is not without reservations. He fears an uptick in hung juries, for instance.
But the potential upside is bigger, he said. 
"We are at critical times between police, prosecutors, courts and our community," Moore said. "Changing the verdict scheme hopefully will restore some trust and legitimacy in our system and take away some of the criticism of our current jury system."
Stewart, of Caddo Parish, and Connick, of Jefferson Parish, also expressed hope that passing the amendment would build more public confidence in the justice system.
"The time to correct this anomaly is now," Stewart said. "Amendment 2 has broad bipartisan support and is an important step in building on the criminal justice reforms enacted by the Legislature in 2017. Requiring unanimous verdicts for felony offenses will instill trust in our criminal justice system and ensure that all persons are treated equally under the law."
Stutes, of Lafayette, said he doesn't think there is anything inherently unfair about the current system, but he thinks it has cast a shadow over the state anyhow.
"My support of the amendment is based on my view that it's simply time that we end this undeserved criticism about this being a vestige of, and a continuation of (racial) discrimination," he said. "It's time for that to end."
This story has been updated to include the views of Jefferson Davis Parish District Attorney Michael Cassidy.