There have been good days and bad days lately for former Gov. Kathleen Babineaux Blanco.
And she knows she is likely to have more bad ones than good ones in the days ahead.
As Blanco announced two weeks ago, she is suffering from a rare type of liver cancer for which no cure exists. She may have only six months to live.
To the citizens of Louisiana, my dearest family and friends, it is with a heart filled with gratitude that I write today to thank you for the …
Blanco, 75, a devout Catholic, says she is at peace with her fate, whatever it might be.
"I've had an extraordinarily full life," she told The Advocate during a four-hour visit to her Lafayette home that included dinner.
She was elected twice to the state Legislature, twice to the Public Service Commission and twice as lieutenant governor. She made history when she was elected as the first female governor in Louisiana's history in 2003.
Though she's at peace, she added: "I don't want to leave this Earth. I don't want to leave my family."
Blanco has five children and 13 grandchildren and has been married to her husband, Raymond, for 53 years. She also has five younger siblings, and her 98-year-old mother, Lucille Babineaux, recently renewed her driver's license.
"It's not that you want to leave anybody," she said. "But when your body's worn out, what can you do? It's kind of what I've always thought."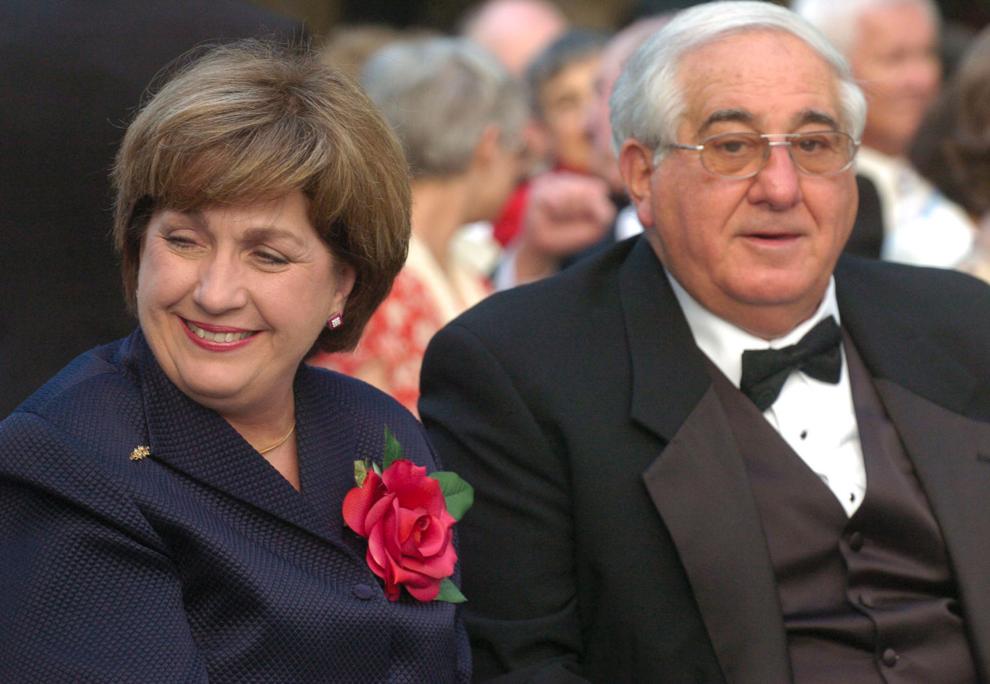 Blanco spoke with a quiet resolve as she sat at the head of her dining room table, her husband to her right. Usually voluble, Raymond Blanco — or "Coach," as most know him — was mostly silent on this day.
She has lost 10 pounds but showed no outward sign of the disease. It is eating away at her liver. She can no longer eat food with pepper or Cajun spices.
During dinner, she told stories of her time in the Legislature, including how she and four female colleagues helped establish the first women's caucus with the required 30 members. Blanco did it through a sly maneuver that jokingly "inducted" 25 male colleagues into the caucus, with female first names, and left the virtually all-male House doubled over in laughter.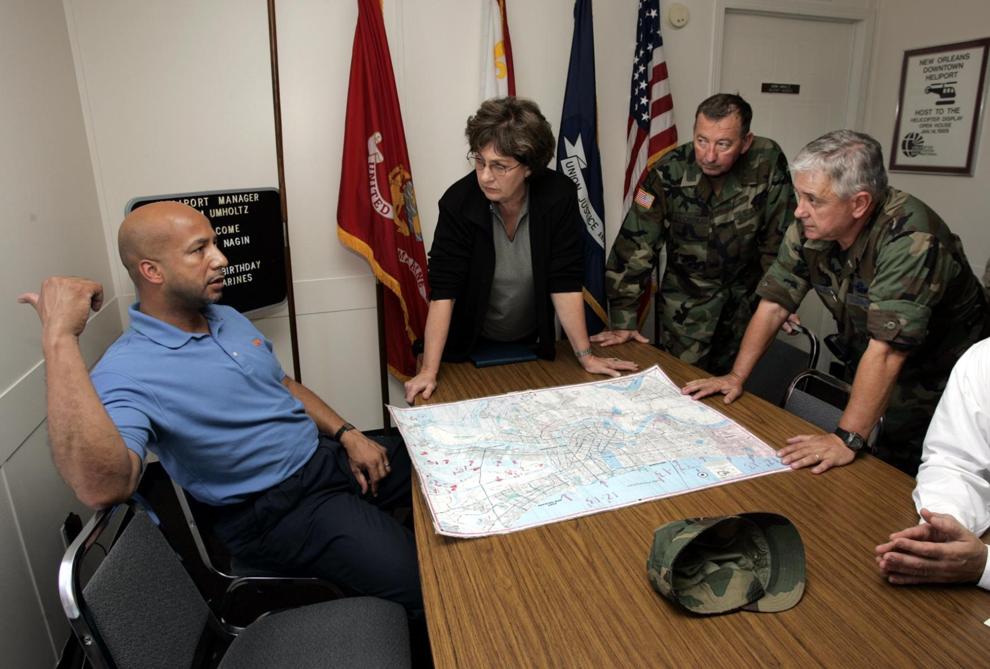 She told stories of her time as governor, including her watershed crisis, Hurricane Katrina, and her dealings with then-President George W. Bush, his chief political adviser Karl Rove, then-Sen. David Vitter and other officials.
The public reaction to how she handled Katrina and its messy aftermath was so harsh she chose not to seek re-election in 2007, avoiding almost certain defeat. Books and news articles published since that time have offered a more generous appraisal of her stewardship.
On Dec. 15, she marked her 75th birthday by receiving an honorary doctorate from the University of Louisiana at Lafayette, her alma mater. In what she acknowledged might be her final public address, she decried the partisan divide and political attacks that dominate politics today.
Two days later, she held a birthday celebration with 300 friends and family in Lafayette.
Former Gov. Kathleen Blanco, who recently revealed she is suffering from a form of liver cancer without a known cure, called for University of…
Blanco was in good spirits the night of the dinner, but during the previous week, she said, she could barely move because her first treatment on Nov. 28 left her feeling awful. A second cancer treatment Wednesday left her ill again.
Blanco has learned the medical term for the treatment — "chemoembolization" — and now knows far more than she ever wanted to know about her form of cancer. Called "ocular melanoma," it was diagnosed in her eye in 2011. Six years later, she thought it had disappeared, but an Oct. 24 scan showed that it had spread dangerously to her liver.
She is undergoing a treatment, at Thomas Jefferson University Hospital in Philadelphia, for which no proven record of success exists.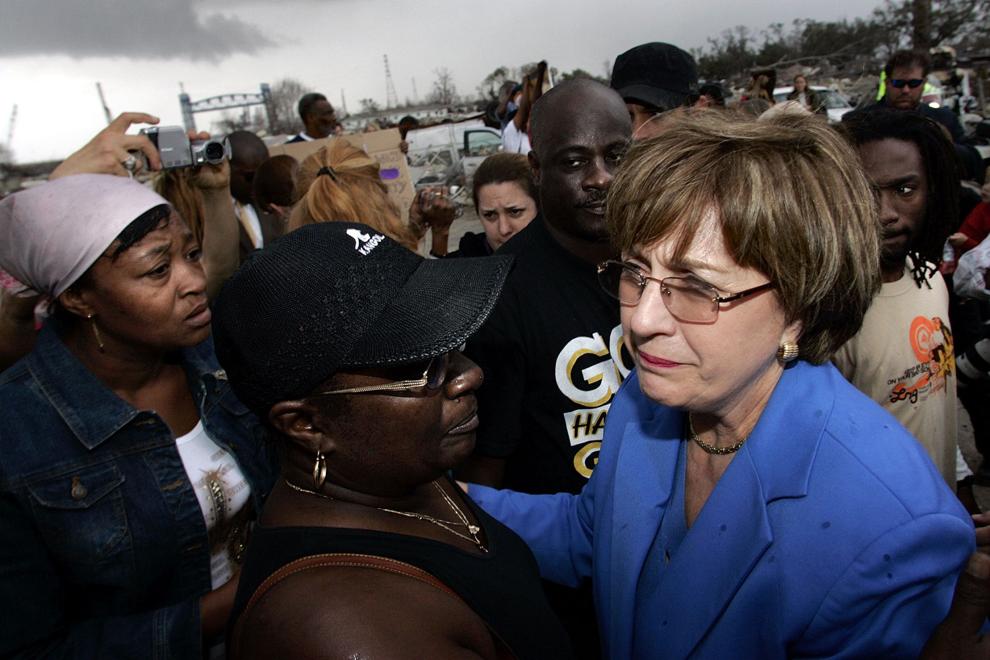 Asked about her recent upswing, after she had recovered from her first treatment, Blanco noted that her oncologist told her she would begin to feel better a week or two after the chemoembolization. She also attributed feeling better to the outpouring of support she received from her Dec. 10 open letter to Louisiana residents.
"I would deeply appreciate, if you should see fit, that you offer prayers on behalf of myself, as well as all others fighting to survive life-threatening illnesses," she wrote.
Numerous political figures sent encouraging messages — no surprise since even political opponents liked her personally.
President Bush sent her a warm, handwritten note, and former President Jimmy Carter called.
At a recent Christmas party at the Governor's Mansion, she received almost as much attention as Gov. John Bel Edwards, as an impromptu line of well-wishers formed to greet her.
But she has taken special comfort in recent days from the words of everyday Louisiana residents who remembered that she never developed airs or acted better than her constituents during 24 years in elected office.
"I know firsthand how decent of a person you are, and how big of a heart you have," wrote Efrem Owens on The Advocate's website, noting that he worked for a government agency during her administration.
Neighbors and friends have been dropping off food every day.
The day after she disclosed her illness, Michael Suldo, a friend of Blanco's brother, Erroll Babineaux, went to her home to drop off a necklace with a St. Benedictine cross and beads. A priest had blessed it in Rome for Suldo several years earlier.
"I saved it for somebody who really needed a miracle," he wrote in a note to her. "I know that you really need a miracle."
Louisiana officials on Sunday offered prayers and support to former Gov. Kathleen Blanco, who announced she is fighting melanoma in her liver,…
The day of the announcement, Darryl Tate discussed her public letter with his Sunday school class at First United Methodist Church in Baton Rouge. The letter "touched my soul," Tate said later. "My heart broke in pieces for her."
At the suggestion of his class, he drove to her home the next day to deliver a turquoise green prayer shawl as a gift.
"You don't really expect that from a near stranger," Blanco said.
Her own pastor, the Rev. Chester Arceneaux, of St. John's Cathedral, celebrated Mass one Saturday on her front porch for family and friends. The Rev. Hampton Davis, from Our Lady Queen of Peace, did so on another Saturday.
At the time, Blanco was obsessed with getting admitted to a clinical trial for the best new drug, believing it offered the only hope to prolong her life.
During the porch services, she realized she was taking the wrong approach.
"I became profoundly aware that I shouldn't try to choose my treatment," she said. "I should let God decide. I couldn't control it. I just needed to walk with faith. God would put me where I needed to be. That would be the right treatment." (She didn't get admitted into the top clinical trial; the chemoembolization is a promising alternative.)
Blanco grew up a devout Catholic in the settlement of Coteau in Iberia Parish and attended Mount Carmel Academy, an all-girls school in New Iberia where religion played a dominant role in the girls' lives. They prayed before every class throughout the day.
Before school dances, the nuns told the girls they could not remove their shoes. "If you take off your shoes at the dance," the nuns would say, "what would you take off on the way home?"
In the first 14 years of her marriage, Blanco had six babies, cooked for the family, changed diapers, served as the family chauffeur and cleaned house. "It was a daily struggle to fight dirt," she recalled in a 2006 interview. "You know what? Dirt always wins."
Without doubt, no other Louisiana governor before or since has ever uttered a similar remark.
During the recent dinner at home, Blanco remembered following her mother-in-law around the kitchen to learn how to make her spaghetti with meatballs and her stuffed artichoke.
She talked about growing up as the oldest of seven children in a home with a single bathroom, and how, once she began serving in the state House at age 42, she cooked meals on weekends that Raymond could serve during the week while she was away.
Blanco also talked about the tragedies that have struck her family. Her brother Louis drowned while shrimping with his 4-year-old daughter. Her son Ben died in an industrial accident in 1997 at 19 years old. A nephew died in an auto accident last year.
Her faith has sustained her throughout.
"I believe in a heaven," she said. "We are all part of God. We have a time to be on Earth. I got a little more clarity on that after Ben died. Was his life's work decided? It wasn't for us to decide. God needed him more than we needed him."
Since leaving office in 2008, the former governor has toiled away at a memoir that she hasn't completed. She has also focused on taking care of her children, grandchildren and Raymond, a big, hearty man whose passions are politics, food and football. Now 82, Raymond has suffered a series of maladies and uses a walker to get around.
As she herself put it in a typically gracious column in Sunday's Advocate, former Gov. Kathleen Blanco is in the fight of her life against the…
"She has always been the caretaker for us and him," said Monique Boulet, one of Blanco's daughters. Now, Boulet said, "What matters is what she needs."
"We're in protective mode," said Pilar Eble, another daughter.
Said Blanco: "It's a strange feeling. When you have days you can't really take care of yourself, you have to let others do it. You don't have a choice."
Blanco's hope is that the chemoembolization will keep her alive long enough that researchers will find a cure for her cancer. By mid-January, doctors in Philadelphia should know whether they have stopped the growth of the tumors.
"The treatments will continue as long as they do me good," Blanco said, pushing aside her plate during dinner. "If not, they'll stop them. Then you just give your life to God and you go forward. I can't think of anything more than that. I've never really been afraid to die."