An exhaustive review of thousands of petitions provided to The Times-Picayune by the organizers of the LaToya Cantrell recall campaign shows they contained 32,228 signatures, far short of the threshold needed to put the question on the ballot.
But it's unclear how many signatures are on a batch of roughly 7,000 documents that the organizers did not provide, despite a court order requiring them to provide the newspaper with copies of all petitions.
Those additional documents could well include the 13,000 additional valid signatures that would be needed to trigger the election.
How The Times-Picayune analyzed the signatures of LaToya Cantrell recall petition
According to the Orleans Parish Registrar of Voters, the recall's organizers turned in approximately 17,400 sheets of paper to election officials, while providing just 10,000 sheets to the newspaper.
Petition sheets can contain anywhere from one to 15 signatures.
Recall leaders have refused to explain the discrepancy, the latest in a series of transparency lapses that have given the public little insight into a campaign that has loomed over city politics for most of a year.
The recall campaign's silence on how many signatures they've collected has flummoxed Joshua Spivak, who studies recall elections around the country.
"Why wouldn't you brag about it? And why are you giving fuel to the mayor's campaign? That's really all you're doing here," Spivak said.
The final reveal could come later this month. Registrar Sandra Wilson must verify by March 22 whether the campaign collected at least 44,976 valid signatures.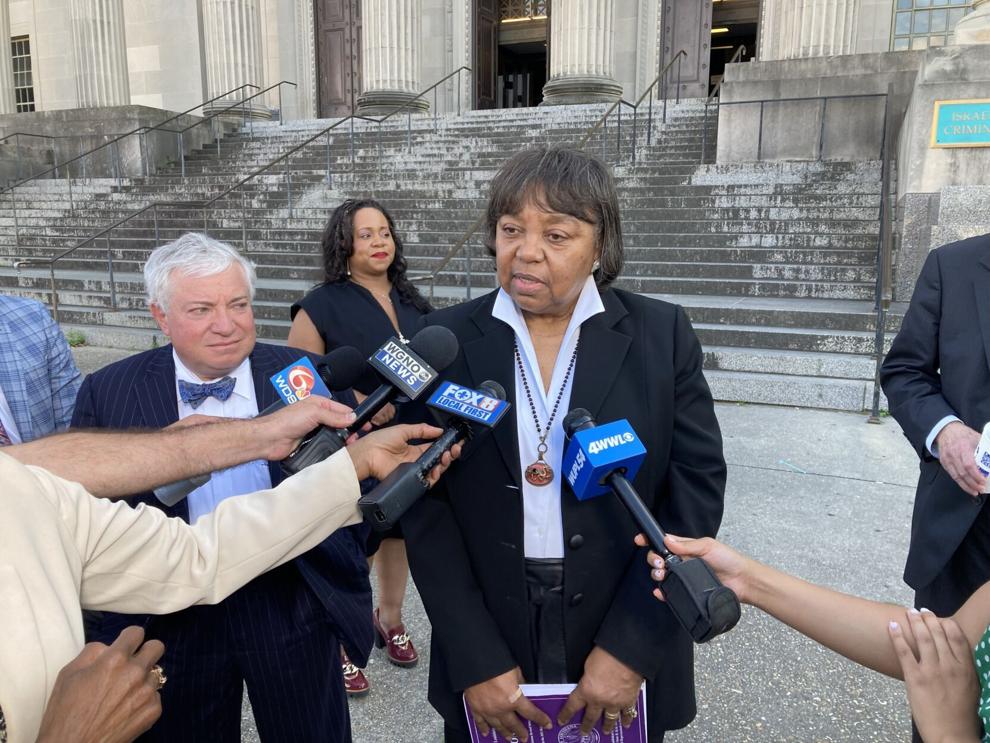 The count
Under state law, all recall petition sheets are public records, but recall organizers ignored multiple requests for copies, leading the newspaper to file suit.
Those signatures were finally handed over after the newspaper sought to have the organizers held in contempt of court for ignoring a consent judgment signed by both parties.
However, mystery still surrounds the actual number of signatures that organizers submitted to the registrar.
Petitions were due to the registrar on Feb. 22. But state law also sets a five-day period, which ended Feb. 27, during which voters may ask to add or remove their names.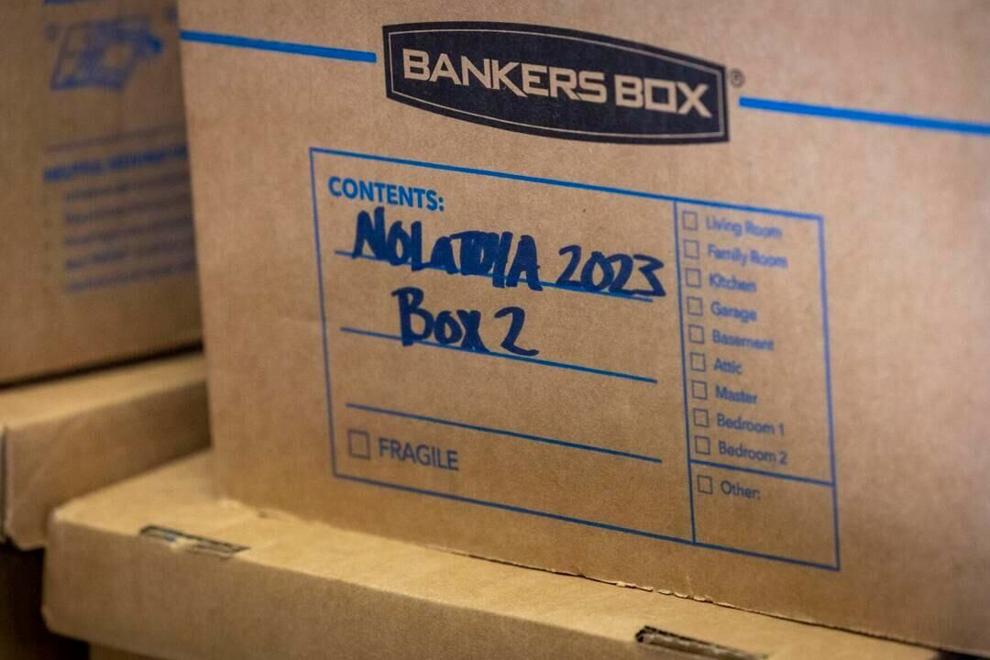 For unknown reasons, the recall campaign submitted nearly as many sheets of paper on the second deadline as on the first. About 9,000 pages were turned in initially, followed by another 8,400 on the second deadline, according to Ryan Luminais, a lawyer at the firm Sher Garner who represents Wilson.
It's not clear how the two batches differ. More than a dozen attempts to contact the recall's organizers directly or through intermediaries, via email, telephone and text message, have gone unanswered.
Wilson's office is still verifying signatures in the first batch, a painstaking process that involves checking individual signatures against those in a state voter file, Luminais said.
The public should not expect running updates on the signature count, Luminais said.
An abiding mystery
Recall organizers did not give Wilson an estimated signature count, according to Luminais.
The Times-Picayune's count was achieved by a team of reporters who reviewed every page the newspaper received. While poring over the pages, the journalists also took a systematic sample of signatures and vetted them against the state voter database.
Among the documents the recall campaign provided the newspaper, there are indications that organizers thought they had collected many more signatures than they provided to The Times-Picayune. One batch of documents includes a running score that indicates organizers thought they had at least 39,000 signers.
Roughly 13% of the signatures in the sample of documents turned over to the newspaper were found to have some problem, the review found. Almost 5% came from people who do not appear to be New Orleans voters at all. The remainder had less serious flaws that have gotten signatures thrown out in other Louisiana petition drives, including errors in the address, ward or precinct of the voter, a lack of witness signatures, or a failure to date the signature.
A signature invalidation rate of 13% would be "normal," according to Spivak. "That's absolutely not unusual at all. It would be kind of unusual if it was less," he said.
If 13% of signatures were tossed, the recall would need about 50,823 signatures to survive the vetting process.
The signature sample included 757 voters and has a margin of error of about 3%.
In addition to the signatures with flaws, reporters identified hundreds of pages that appear to have been scanned twice, totaling nearly 1,700 signatures. It's unclear whether any of the sheets turned into the registrar were duplicates.
A similar overall count was obtained by analyzing the records using Pinpoint, a new Google tool that aids in sifting through large numbers of documents. That analysis also suggested the records could contain thousands of additional duplicates that were not caught in the manual count.
Other issues could further complicate the recall. Dozens of pages lacked information on which official the petition was targeting, something specifically required to be included under state law.
Balls and strikes
If the organizers did surpass their minimum threshold of 45,000, Wilson's decisions about which signatures to count could prove pivotal.
State law lays out the boxes that voters must fill out, including their year of birth, ward and precinct, in order for their signatures to count. State courts have said that election officials must "strictly construe" the rules, according to guidance from the state attorney general's office to registrars.
The second batch of sheets delivered to the registrar on Feb. 27 could raise another issue. Both of the petition sheets in the batch that recall organizers displayed in a Facebook video include the voter's year of birth but not the month and day. The full date of birth is required during the five-day addition period, according to state law.
During the second hand-off, a registrar employee asked recall organizer Belden "Noonie Man" Batiste whether each voter had made a request to have their name added to the petition, as required by law. Batiste didn't answer the question.
While making calls on which signatures to validate, Wilson will confer with Attorney General Jeff Landry's office. Under state law, the Republican gubernatorial candidate and sharp Cantrell critic advises Wilson's office.
Landry's office has so far declined to turn over copies of its communications with Wilson, citing attorney-client privilege.
Under the law, there's no formal signature challenge process, nor do outside parties have the ability to monitor Wilson's work. That means Cantrell would likely have to file a lawsuit to knock out signatures.
Multiple media outlets that have asked to view the signature sheets, including The Times-Picayune, have been rebuffed because the count is ongoing. The recall campaign itself asked for copies of the signature sheets and received the same response, Luminais said.
"We thought that was an odd request," Luminais said. "You gave it to us but you didn't keep your own copy? That seems very unusual."
Campaign mum
As they declared victory with a brass band on Ash Wednesday, recall leaders said they couldn't reveal how many signatures they had because of pending litigation against Secretary of State Kyle Ardoin. But even though that litigation has been resolved in their favor, recall leaders have given no updates.
Recall leader Eileen Carter said that day that the campaign was opaque by design.
"You don't tell your opposition where you are, you don't pinpoint your location. This is strategy, 'The Art of War'," Carter said. "You have built your trust with us, and we ask you to hold on just a little bit more."
However, at a few points during the six-month petition drive, the recall campaign did give more specific updates.
On Jan. 18, the recall campaign said it had more than 30,000 signatures. Four days later, recall leaders said they were about 15,000 signatures short of the goal they had at the time of 53,000 names, according to a WGNO-TV report. 
The recall team was most precise in a Feb. 13 social media post. "If you haven't signed, there's still time! We're close! Only 1,029 signatures are needed," the recall campaign said on Twitter. Subtracting from the minimum needed at the time, that would have meant the recall campaign had 48,947 signatures.
Under a legal settlement, the recall campaign was obliged to turn over copies of its petition sheets to The Times-Picayune within an hour of delivering them to the registrar on Feb. 22. Instead, a lawyer for the campaign sent a letter demanding $15,000 for copies.
Six days later, under threat of contempt of court, Carter hand-delivered thousands of digital, scanned copies of signature sheets to the newspaper on a thumb drive. She refused to answer questions about precisely what it contained and what it did not. After the Feb. 28 hand-off, a lawyer for the newspaper asked the recall campaign how many signatures they had collected in total versus the number disclosed.
"They produced everything that they had copies of. We do not have any document which shows the total number of signatures or the number produced," said Blake Arcuri, a recall campaign attorney.