A longshot push to add a second majority-Black district to Louisiana's congressional map failed in Senate and House committees Friday.
The Senate & Governmental Affairs Committee voted 6-3 along party lines to shelve one such plan — Senate Bill 1 — by Sen. Cleo Fields, D-Baton Rouge.
A few minutes later, after about five hours of discussion, a nearly identical proposal — House Bill 1 — failed in the House and Governmental Affairs Committee. The vote was seven in favor and eight opposed.
U. S. District Judge Shelly Dick has ordered lawmakers to pass a new map with two majority-minority districts by Monday. But the Legislature is running out of time, and growing increasingly testy, ahead of its special session adjournment by 6 p.m. on Monday.
However, the same Senate committee later voted 5-4  to advance a bill by Sen. Rick Ward III, R-Port Allen — without any recommendation — that would create a second majority-Black district but also make other sweeping changes.
Backers touted the measure, Senate Bill 3, as a last-ditch bid to keep the special session alive.
Under the bill, the majority-minority districts would be the 2nd, currently held by Rep. Troy Carter, and the 6th, currently held by Rep. Garrett Graves; the 5th district, currently held by Rep. Julia Letlow, would extend across north Louisiana, and the 3rd District, held by Rep. Clay Higgins, would cover all the coastal parishes in south Louisiana.
The Senate is set to meet on Saturday at 9:30 a.m. to debate the measure.
Fields pleaded with the Senate panel to endorse his plan, saying Louisiana has only sent four Black congressmen to Washington, D.C. since Reconstruction, including Fields.
"Let's stop delaying the inevitable," Fields said. "Do you think Black people deserve representation in Congress? Of course they do. And that is what this bill is all about."
However, a parade of witnesses told the committee that making the 5th District majority-minority, in addition to the 2nd District, would disrupt communities.
Sen. Sharon Hewitt, R-Slidell, who chairs the committee, said the Legislature did the right thing when it approved a map with one majority-minority congressional district — the map Dick struck down.
Under the two bills, large swaths of voters would be moved from East Baton Rouge Parish, which is in the 6th District, to the 5th District in northeast Louisiana.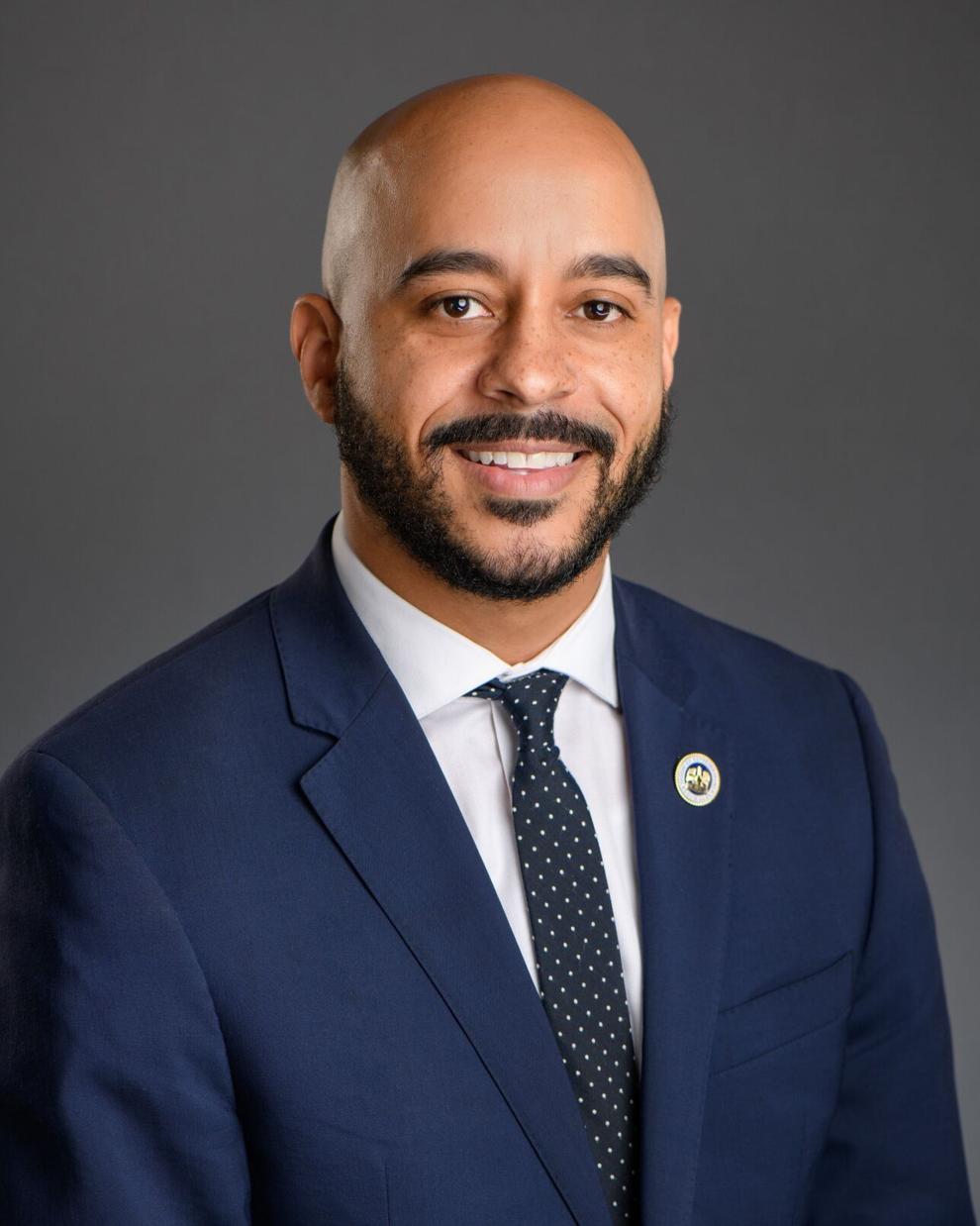 Moments after the Senate vote, Rep. Royce Duplessis, D-New Orleans and sponsor of a nearly identical bill, asked the House committee to back his plan.
"We are under a court order right now," Duplessis said. "There is not a whole lot of room for interpretation as far as I am concerned or as far as the judge is concerned."
Duplessis said White voters make up 57% of the state's population but 83% of the congressional delegation.
"Is that fair? Is that just? We have some real work to do in this state."
"Any progress we have made in this state has always been ordered by a court. We have an opportunity to do something different."
Republicans offered a different view.
Rep. Mike Johnson, R-Alexandria, a member of the committee, said he was offended by the idea that voters in Rapides Parish will not back a Black candidate when the parish has elected two Black mayors and others.
Rep. Polly Thomas, R-Metairie, said U. S. Census figures show Black residents make up 31.17% of the population, not the often-cited one-third.
"I believe the map we passed maintains communities of interest," Thomas said.
But Duplessis insisted, 'The judge has ruled the map is unconstitutional."
The House committee later shelved two other bills by Rep. Barry Ivey, R-Central, that he said would create a second majority-minority district on Louisiana's congressional map.
In a sign of shortened tempers, Fields at one point complained that the hearing on his measure was needlessly dragging on.
"I have explained this map over and over again," he said. "I am not going to do a dog and pony show."
Replied Hewitt, "Senator, I do think you are disrespecting this committee."
Dick on Friday set a hearing for 9 a.m. on June 29 to consider maps that comply with her order if the Legislature fails to do so by Monday.