Insurance Commissioner Jim Donelon on Friday issued a cease-and-desist order against Houston-based law firm McClenny, Moseley and Associates, accusing it of fraud involving potentially hundreds of hurricane-related claims in Louisiana.
"The size and scope of McClenny, Moseley & Associates' illegal insurance scheme is like nothing I've seen before," Donelon said in a press release. "It's rare for the department to issue regulatory actions against entities we don't regulate, but in this case, the order is necessary to protect policyholders from the firm's fraudulent insurance activity."
The firm filed more than 1,500 hurricane claim lawsuits in Louisiana over the span of three months last year, Donelon says.
An investigation by the Louisiana Department of Insurance found that the firm engaged in insurance fraud and unfair trade practices through an illegal scheme involving Alabama-based Apex Roofing and Restoration, the department stated.
McClenny partners and Apex could not immediately be reached for comment.
The firm has faced accusations of other problematic — and potentially criminal — behavior in courts across the state, but the commissioner's order represents the most drastic action taken against McClenny so far.
According to findings from that ongoing investigation, McClenny fraudulently misrepresented to multiple insurance companies that the firm had been retained by Louisiana policyholders to settle hurricane claims when it had not been.
Such a case was recently discussed in a hearing in federal district court in New Orleans, when a Hammond woman testified that she had never intended to retain the law firm when she hired the roofing company to fix her hurricane-damaged roof. The firm told her insurance company that it represented her and even filed a lawsuit on her behalf, though she said she was unaware of it.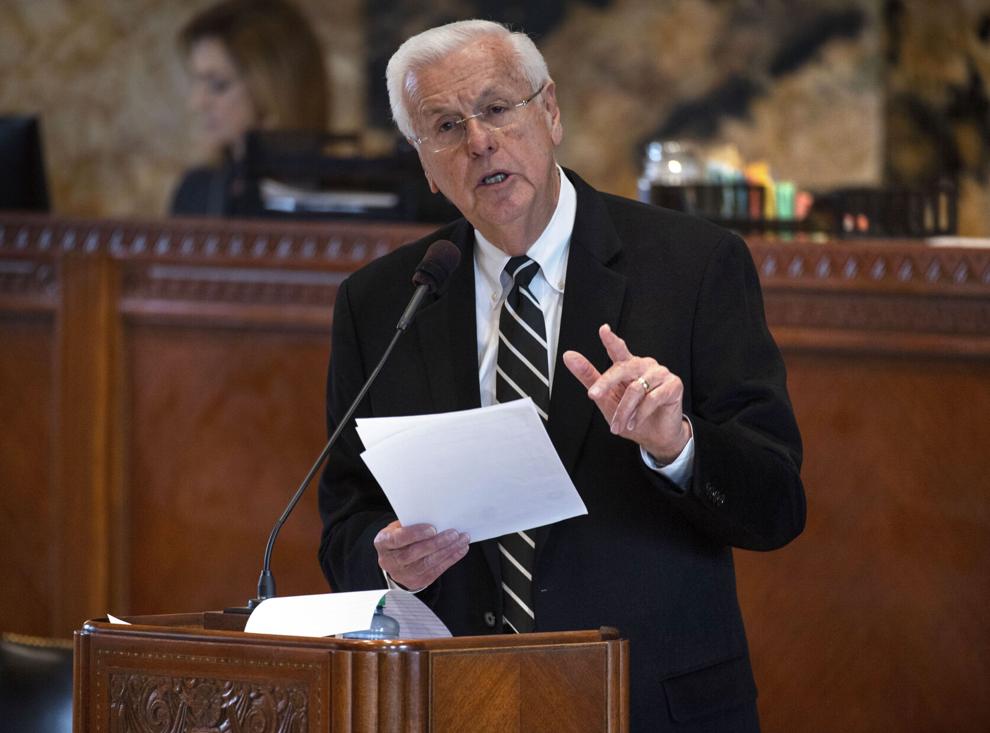 In court, attorneys with McClenny said they were "representing the interest" of the policyholder in seeking the insurance benefits. The woman had signed a contract with the roofing company that included a clause entitling it to proceeds of the insurance claim that the law firm was working to obtain, according to court testimony.
District Judge Michael North argued that a case like this could create a conflict of interest for the firm representing both the homeowner and the roofing company, for example if the company should fail to perform the work for which it was contracted. In the case of the Hammond woman, Apex did not perform any repairs.
In a recent letter to the court, McClenny admitted to having a roster of 856 cases in which the firm told insurance companies it represented homeowners when it "actually/also has a retention agreement with Apex Roofing and Restoration, L.L.C. ("Apex") or some other roofing/construction company."
This is part of the activity Donelon is ordering McClenny to cease, along with the settling of insurance claims in which the firm presented itself as representatives for the insured while representing the roofing company.
Donelon said further steps to stop the company's problematic behavior could include enforcement actions by law enforcement agencies and seeking an injunction in federal court against the firm's attorneys, should they defy the order.
"We're regulators, we can't put anyone in jail," Donelon said in a phone interview on Friday. But, "anyone involved in actual insurance fraud is subject to criminal referral by my office."
The commissioner said he could not comment on whether any criminal referrals had been made.