Snow began to fall in Baton Rouge around 3:30 a.m. Friday, marking the first time the area has seen snow since Feb. 12, 2010, when about 1 inch fell.
The most snow ever recorded in Baton Rouge was 12.5 inches in February 1895, according to state Climatologist Barry Keim.
New Orleans last received measurable snowfall almost 10 years ago on Dec. 11, 2008. In 2004 the city received half an inch on Christmas Day.
The forecast calls for snow to continue to fall until mid-morning. Little to no accumulation on roads is expected, the National Weather Service said early Friday morning.
Winter weather is in store for the Baton Rouge area on Friday.
According to NWS records, here are measurable snow events on record for Baton Rouge...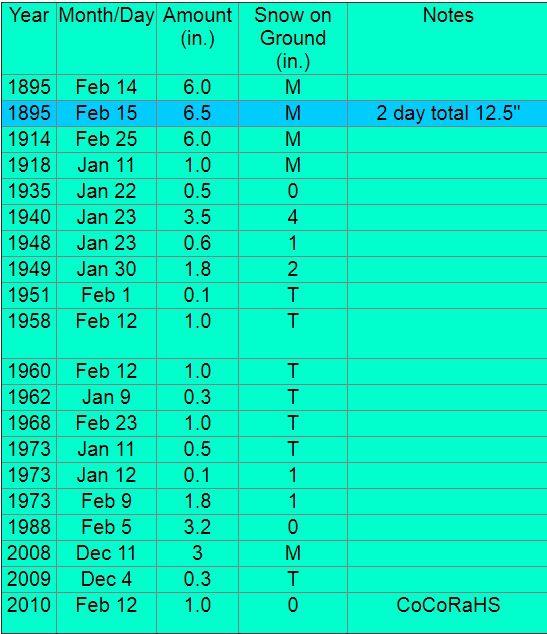 ---
In Texas, National Weather Service meteorologist Brett Williams said up to 2.5 inches of snow had been measured as of 9 p.m. Thursday in the San Antonio area. The most recent comparable snowfall in San Antonio had been in January 1987, when 1.3 inches of snow accumulated, but the most recent major snowfall was 13.2 inches in January 1985.
Up to 3 inches of snow was expected in the Corpus Christi area by Friday morning. Weather Service meteorologist Kevin Wagner said the most recent comparable snowfall in Corpus Christi was 4.4 inches on Christmas Eve and Christmas Day, 2004.
Can't see video below? Click here.