Tropical Storm Nate formed in the Caribbean Sea near Nicaragua early Thursday, according to the National Hurricane Center. 
The system's track shifted west overnight, now forecasting a possible landfall in or near southeast Louisiana on Sunday morning as a hurricane.
At 1 p.m. Thursday, the tropical storm was located about 50 miles northwest of Puerto Cabezas, Nicaragua, with maximum sustained winds of 40 mph, according to the National Hurricane Center. It was moving northwest at 9 mph.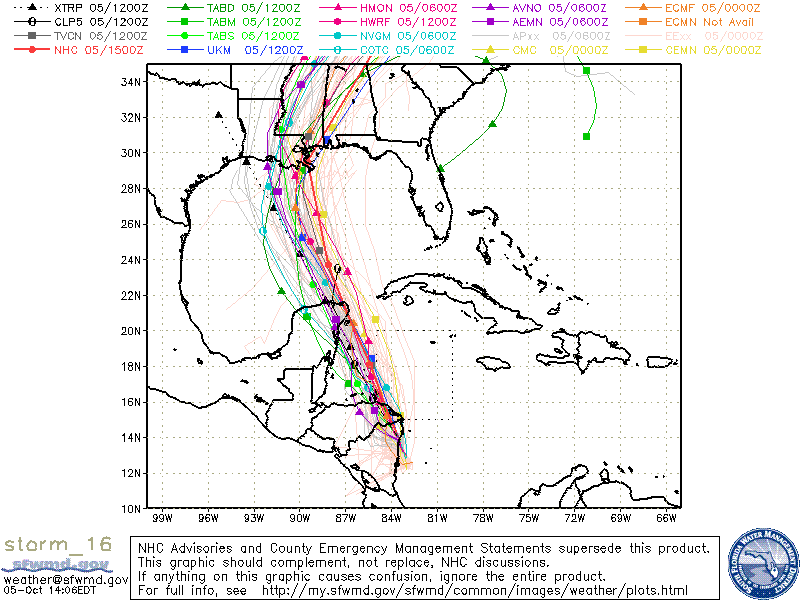 A north-northwestward motion at a faster speed is expected to begin later Thursday and continue through Friday night, the National Hurricane Center said. Nate is likely to strengthen over the northwestern Caribbean Sea on Thursday night and Friday. It is forecast to become a hurricane by Saturday morning.
The system is expected to move into the Gulf of Mexico by Friday night and continue moving north. On its current track, the system is forecast to make landfall as a hurricane, possibly in Louisiana, by Sunday morning.
It is still too early to specify timing, location or magnitude of impacts to the Gulf Coast, the National Hurricane Center said on Thursday morning. Residents from Louisiana to the Florida Panhandle are advised to monitor the system.
Can't see video below? Click here. 
This year, Nate is the 14th named storm, a category that includes hurricanes and tropical storms, said Barry Keim, Louisiana's state climatologist. The average is 12 named storms, he said.
"This certainly ranks among the busier seasons," Keim said.
Tropical Storm Nate formed off the coast of Nicaragua Thursday morning, and updated projecti…