An area of disturbed weather in the Caribbean Sea has a small chance of further developing and moving into the Gulf of Mexico later this week, according to the National Hurricane Center.
"Widespread cloudiness and showers extending from the northwestern Caribbean Sea across Cuba and the Florida peninsula are associated with the interaction of a large upper-level low with a weak surface trough. While environmental conditions are expected to be unfavorable for development during the next couple of days, some gradual development is possible later this week while the system moves into the central or eastern Gulf of Mexico," the NHC said in a statement Monday morning.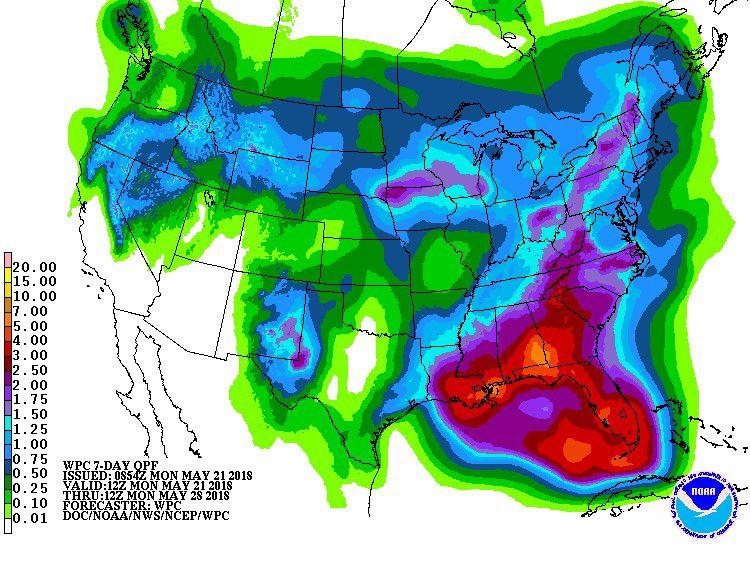 The chance for tropical formation in the next five days stands at 20 percent.
The NHC said little-to-no impact is expected across south Louisiana through Thursday. After Thursday, depending on track and how quickly it moves, heavy rain could become a concern with the bulk of the rain likely late Friday and through the weekend.
The NHC will issue more information about the system at 7 p.m. Monday.
The hurricane season begins June 1. The first named storm of the season will be Alberto.