As Hurricane Laura made landfall made landfall as a Category 4 hurricane, the 150 mph winds blew out the windows in the Capital One tower in Lake Charles.
Images online show gaping holes where individual windows previously stood. The 22-story building was designed with an all-glass exterior.
Lake Charles Mayor Nic Hunter told KPLC television station that the building "looks like swiss cheese" after the storm.
Scene around downtown Lake Charles the morning after Hurricane Laura. A ton of wind dam angle. Shattered glass everywhere, utility lines down. Not a ton of water but a few streets flooded. pic.twitter.com/bQAvAOI5Zc

— Bryn Stole (@brynstole) August 27, 2020
The tower is one of the tallest buildings in Lake Charles. It was heavily damaged by Hurricane Rita in September of 2005.
Parish officials say they have not yet completed a full damage assessment around the parish as winds remain too powerful.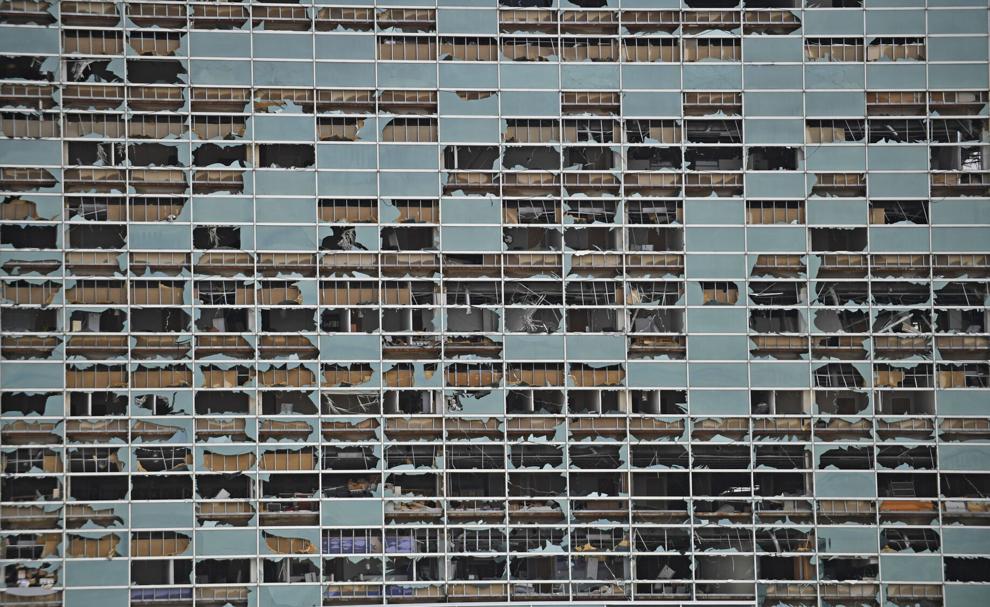 Meteorologist and storm chaser Reed Timmer posted a video shortly before 2 a.m. from outside the building.
Large pieces of debris fly around in the powerful wind gusts.
BREAkING! Buildings gutted in Lake Charles LA in powerful eye wall of #HurricaneLaura @RadarOmega_WX @ChasinSpin pic.twitter.com/wP3fPyREIZ

— Reed Timmer (@ReedTimmerAccu) August 27, 2020