A report out this month from the U.S. Senate Committee on Homeland Security shows states like Louisiana that expanded Medicaid under Obamacare have exacerbated the opioid epidemic. The report found Medicaid expansion "perversely incentivize(s) opioid abuse and illicit sales, as well as larger-scale trafficking operations involving both criminal drug lords and doctors." 
In Louisiana, Medicaid-funded opioid prescriptions skyrocketed from approximately 500,000 to 900,000 in the first year after Gov. John Bel Edwards expanded the welfare program, according to Louisiana Attorney General Jeff Landry. The Edwards expansion added an additional $4 billion to the state budget in just two years. Now, one-third of Louisiana's population is on the entitlement program. That's much higher than the national average, where 1 in 5 are on Medicaid. 
The Senate report released two weeks ago revealed that in some states, patients on Medicaid paid as little as a $1 co-payment for up to 240 prescription pills that carry a street value of roughly $4,000. Ronnie Beaver, chief investigator for Louisiana's Medicaid Fraud Unit, which is within Landry's office, says huge criminal enterprises have surfaced in the state since the expansion. He says criminals now actively recruit Medicaid patients willing to have opioids prescribed to them. Beaver says the patient is typically paid a couple hundred dollars for the opioids, and the criminal sells the drugs on the streets for much more. Beaver says criminal complaints to his office have almost doubled since the expansion of Medicaid.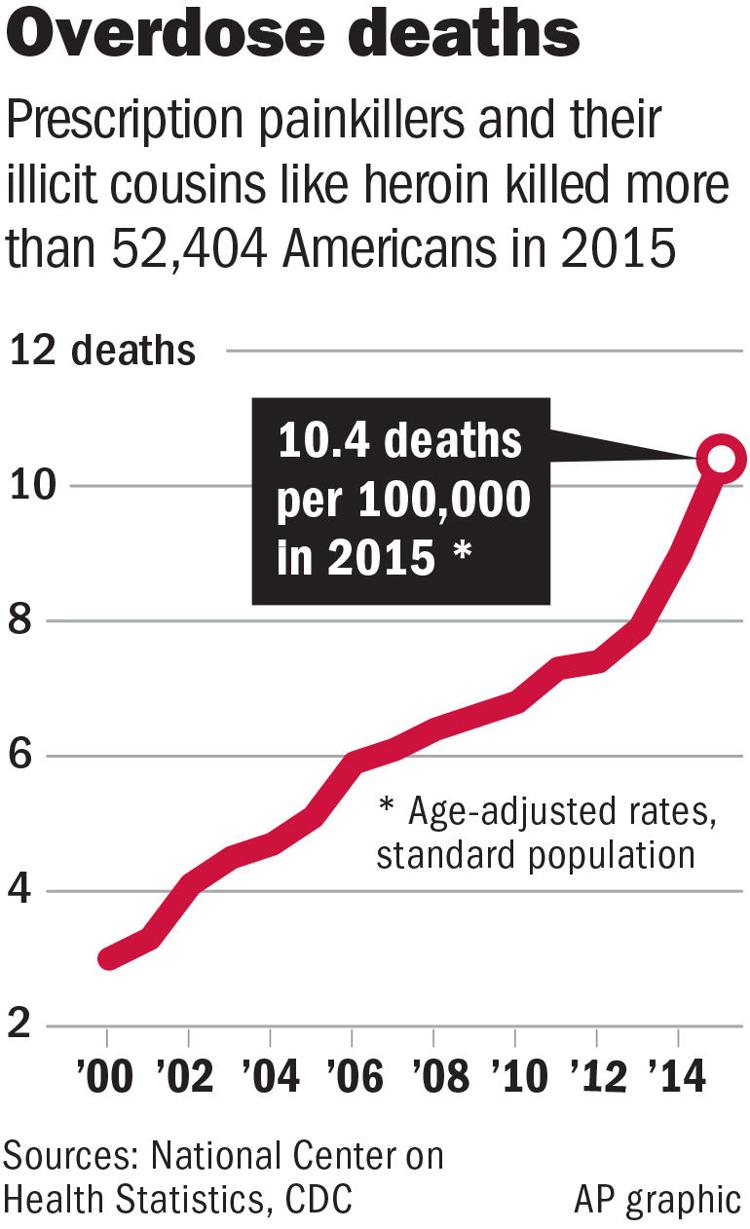 Beaver's Medicaid Fraud Unit has a budget of $5.5 million, which is tiny considering the state now spends $15 billion on Medicaid each year. The feds recommend spending one-fourth of one percent of total Medicaid money investigating fraud. Under that formula, the state should be spending $35 million instead of only $5.5 million. Beaver can't understand why the governor has resisted increasing his budget since his unit typically returns $25 for every $1 spent as a result of fines and seizures from investigations. 
"I've worked with four different attorney generals, I've worked with four different governors, and it's never been this bad. When it comes to fighting fraud, we were always on the same page. It just seems like the governor is fighting us every step of the way," Beaver said. Beaver says federal law prohibits his unit from investigating what's called Medicaid recipient fraud, where opioids are sold on the street. Landry says he requested money to start up a Medicaid recipient fraud unit that could legally investigate such cases, but the governor blocked it.
"The governor puts us in virtual handcuffs in the corner because he doesn't want us to do our jobs. His expansion is all about votes. The more people he signs up for Medicaid, the more federal money he gets. It's all about the money and the votes," Landry says.
Landry says the job of investigating Medicaid recipient fraud now falls with the Louisiana Department of Health. But Landry says to date, LDH has yet to make even one case despite a budget of $15 billion."They are supposed to be using some of that money for fraud detection. They do nothing of it," said Landry. 
The recent Senate report found those living in Medicaid expansion states are dying from drug overdoses at nearly twice the rate of states that opted out. Five years ago, the state spent less than $8 billion on Medicaid. It now spends $15 billion, and yet the money to investigate fraud has remained mostly flat. Only in the world of government does that make sense. In Louisiana, 561 people died last year alone from opioid overdoses. For the first time in recent history, New Orleans saw more drug overdose deaths than homicides. And according to East Baton Rouge Parish Coroner Beau Clark, even though Baton Rouge homicides have reached record highs, opioid-related deaths are keeping pace.
Landry says those gaming the system and profiting from selling opioids illegally on the street know the state is doing very little to catch them. He says using some of the $15 billion spent on Medicaid each year to create a recipient fraud unit would save money and in the end save lives.