Christmas has always been a memorable and special time for our family. My father, a child at heart, loved the holiday. Each Christmas morning, he'd play the song "Toyland" as my two younger sisters and I came down the hall and entered the family room to see what was under the tree. There we stood, wide-eyed and excited, as we first glanced upon our new toys. My father continued the tradition of playing "Toyland" and taking our picture at the end of the hall even as adults. Of course, we faked the excitement as the years went on, and it was tougher to get us all in the picture as our family grew to include in-laws and grandchildren. But the tradition lives even today, nine years after my father passed away.
My dad's last Christmas with us was our most memorable and special. He had terminal cancer and had already outlived the time doctors gave him. He died four months later on Easter Sunday. Which would not surprise you if you knew my dad and what an important role faith played in his life.
I remember so well what a good sport and how brave my dad was his last Christmas morning. He was at death's door, and yet he did everything in his power not to show it. The last thing he wanted was for any of us to feel sorry for him. His zest and zeal for life remained intact even during his darkest time. His attitude set an important example for all of us.
It reminds me of the leadership we are seeing from Louisiana's House Majority Whip Steve Scalise. Scalise could have easily become bitter or felt sorry for himself after being near fatally shot in the hip this past summer just outside Washington, D.C. James Hodgkinson, a Bernie Sanders supporter who hated Republicans, shot Scalise simply because of his politics. A witness reports Hodgkinson asked a bystander which ones were the Republicans before opening fire. Many of Scalise's Democratic colleagues in Congress were the first to pray for him and denounce the shooter. We need more of that basic decency and less partisanship in 2018. Scalise, in his response to the shooting, has shown us what statesmanship is all about.
This has been a difficult year for the Scalise family. His wife, Jennifer, and their two children had to wonder if they would ever have a Christmas with Steve again. It was obvious doctors were very concerned about Scalise's chance for recovery at first. But hopefully, Jennifer and her kids felt the prayers of a nation in the days following the shooting. The prayers worked, and Scalise is well on his way to recovery and is considered by many to have the inside track to become the next Speaker of the House. A local Rummel grad made good by potentially becoming one of the most powerful people on the planet. During all of this, Scalise, like my dad during his suffering with cancer, has remained positive and grateful.
"I got to see the goodness in people, and so while some people focus on a tragic event and an evil act, to me, all I remember are the thousands of acts of kindness and love and warmth that came out of this and kept me going through all of it, and again just re-emphasized just how wonderful most people are and how much compassion there is out there," Scalise said.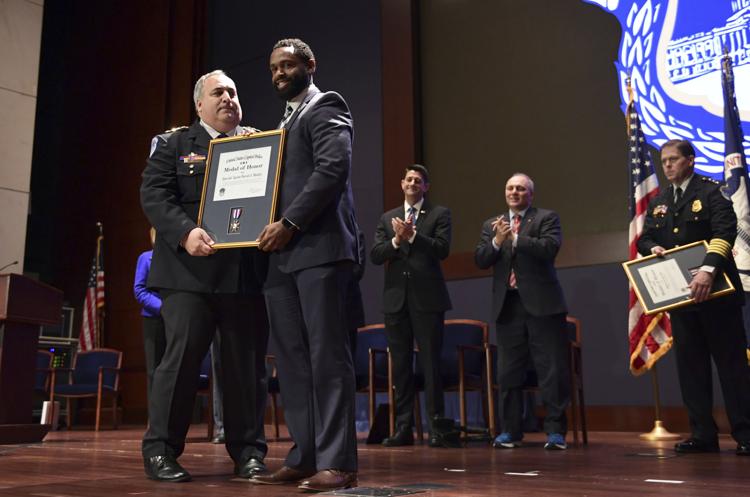 Scalise says he relied on his faith to make it through his suffering. It was the same for my dad. Once a week, a layperson from St. Philip Neri Church would come by and give my dad Communion. I remember that one week, tears began streaming down my dad's face as he recited the Lord's Prayer. Like Scalise, his connection to God was authentic, powerful and meaningful.
Whether you be a person of faith or not, we all can learn and be inspired from those who refuse to be weighted down by adversity. This is a season many of us celebrate a baby born in a manger. That baby went on to teach us not to let adversity or suffering rob us of our hope, peace and joy.
Dan Fagan is a former TV and radio broadcaster who lives in Metairie. Email him at faganshow@gmail.com.