Karen Carter Peterson, chair of the Louisiana Democratic Party, has distinguished herself as the highest-profile Democrat in the country to outright call for a repeal of the Second Amendment. Last week, Peterson sent out a tweet with the words, "Repeal the Second Amendment." The tweet also linked to a New York Times column by former U.S. Supreme Court Justice John Paul Stevens, arguing for a repeal of the Second Amendment.
Peterson is not only chair of the Louisiana Democratic Party, but she also serves as vice chair of the Democratic National Committee. And she was a former state representative and now sits in the state Senate, representing New Orleans. Peterson briefly considered running for mayor of New Orleans, but at the last minute decided against it.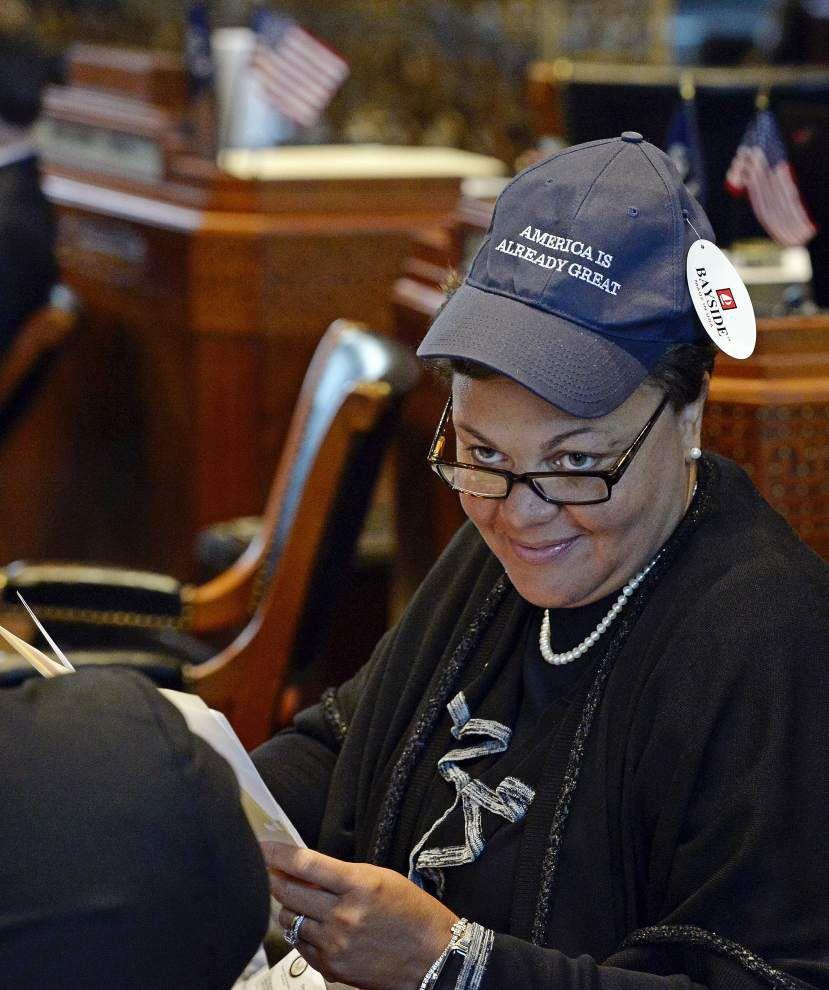 Is Peterson a harbinger of things to come from Democrats when it comes to the Second Amendment? I remember a time when most elected Democrats would never dream of publicly supporting same-sex marriage. Yet at the time, every Democrat I knew personally supported the idea. Something changed in our nation, and same-sex marriage all of sudden became mainstream. Is this where we are heading with the idea of repealing the Second Amendment?
Do you remember the days when the idea of running as a socialist was so far out of the mainstream a candidate doing so wouldn't have a prayer of winning? An argument could be made that if Hillary Clinton hadn't rigged the Democratic primary, she would have lost to avowed socialist Bernie Sanders. Democrats have clearly drifted sharply left in recent years, and Peterson's call for a repeal of the Second Amendment is Exhibit A.
It's been more than a week since Peterson sent out her anti-Second Amendment tweet, and she has yet to clarify her position on the right to bear arms. I placed a call to Peterson's office, but as of this writing, have yet to receive a response.
Louisiana Republican U.S. Rep. Ralph Abraham criticized Peterson's tweet with his own tweet: "I'll never support repealing the #2A, as some — including the head of the Louisiana Democratic Party — are now suggesting we do. The problem is the shooter, not the gun, and I'll always defend our Constitutional right to bear arms."
But Louisiana Democratic Party Executive Director Stephen Handwerk told USA Today the state party is "a strong supporter of the Second Amendment" that protects Americans' rights to bear arms.
Handwerk also claims the tweet does not reflect the party's position or Peterson's.
"It was simply a retweet of an article that many people found surprising because it came from a former Supreme Court justice," Handwerk told USA Today.
But the truth is Peterson's tweet clearly calls for repealing the Second Amendment. The words, "Repeal the Second Amendment" lead the tweet, followed by a link to the New York Times column. Her tweet is not a simple retweet.
 Abraham believes Peterson was sincere in her call to take away our right to bear arms.
"I was shocked to see such a radical idea of stripping away Second Amendment rights coming from the chairman of the state Democratic Party," he said. "When somebody suggests we eliminate a constitutional right, I stand up and take notice."
"I think it's a reflection of the overall philosophy of the Democrats and that it could be the first salvo on a planned attack on other constitutional rights," Abraham said.
At the very least, Peterson owes the public a clarification on the issue. Does she truly want to repeal the Second Amendment as her tweet obviously calls for?
Handwerk says Republican's are using Peterson's tweet as a distraction away from important issues like equal pay and minimum wage.
"It's a typical ploy," he said. "They'd rather talk about guns and God. "
The Rolling Stone, Vanity Fair, The New Your Times, and Esquire have all run columns calling for the repeal of the Second Amendment. To say there isn't a move growing to repeal the Second Amendment is naive at best. And now one of Louisiana's top Democrats has joined the movement to take away our rights to protect ourselves and our family. That's a big deal.
Email Dan Fagan at faganshow@gmail.com.