Get ready to pay more for auto insurance in 2018. Many Louisiana residents will see significant increases in the cost of insuring their vehicle in 2018. The increases could be especially dramatic if you live in New Orleans or Baton Rouge.
Louisiana already has the second highest auto insurance rates in the nation, and don't expect that to change anytime soon. The Louisiana Department of Insurance recently approved increases for some companies averaging as high as 22 percent. How much more you pay depends on what parish you live in and which company you get your auto insurance from. Customers living in metro areas in Louisiana typically pay much more than the rest of the state's residents. This is in part because fewer urban residents have auto insurance and more cars are stolen there.
A couple of years ago, the personal finance website Nerd Wallet reported New Orleans had the second-highest auto insurance rates in the country, behind only Detroit. Annual premiums in New Orleans averaged more than $4,000 per year. Baton Rouge had the fifth-highest auto insurance costs in the nation, with annual premiums coming in at an average of more than $3,300 per year.
The average auto insurance rate in 2017 for a Louisiana resident was close to $2,000 a year. In 2010, 2012 and 2013, Louisiana had the highest auto insurance rates in the nation, but then dropped down to fourth place the last couple of years. We are now back up to second place, with an annual premium of $1,921, which is 46 percent higher than the national average.
Louisiana Commissioner of Insurance Jim Donelon says lawsuit abuse is one of the major causes of high insurance rates in our state. Donelon says Louisiana Farm Bureau offers a perfect illustration of how bad lawsuit abuse is in Louisiana compared to other states. This insurer is part of a six-state chain of providers, with Louisiana making up 17 percent of the company's policies. But 50 percent of the company's lawsuits come from Louisiana.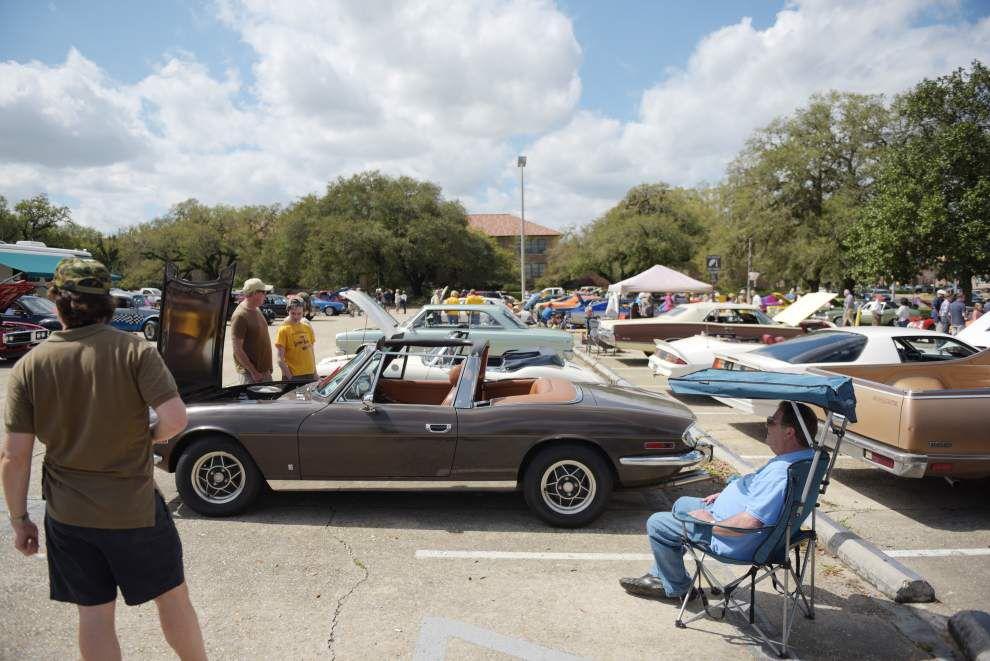 The U.S. Chamber's Institute for Legal Reform recently found no other state in the nation is more personal injury lawyer-friendly than Louisiana. "Louisiana's lawsuit climate has hit rock bottom," said ILR President Lisa A. Rickard. "The state's long history of litigation abuse and the questionable integrity of its courts hurt everyone by holding back more robust job growth and investment." Louisiana's high threshold for jury trials drives a lot of lawsuit abuse. A jury trial requires at least a $50,000 claim. That's the highest in the nation. Maryland has next highest with a threshold of $15,000. Our state's high threshold motivates trial lawyers to jack up the size of their claims. As a result, Louisiana claims are twice as high as the national average.
But you don't need to see the data to know lawsuit abuse is out of control in Louisiana. Just turn on the television and notice all the personal injury lawyers promising a big fat check if you've been in an auto accident. Or take a drive along Interstate 10 and notice all the billboards from lawyers promising to make you rich if you call them.
As Gov. John Bel Edwards and legislators scheme in our state's capital this month trying to figure out ways to get more of our money into government coffers by raising taxes, they ignore the excessive burden placed on us with high auto insurance rates due in large part to lawsuit abuse.
If we didn't have to pay, in some cases, almost four times as much as the rest of the nation for auto insurance, we'd have more money to pay state taxes. But trial lawyers have to eat too, right? And they have to be able to afford their second homes.
Donelon says another reason auto insurance rates are so high is we have a disproportionate number of uninsured motorist in the state. This is especially true in New Orleans and Baton Rouge. But what else would you expect with premiums averaging $4,000 in New Orleans and more than $3,300 in Baton Rouge? And those numbers will go up in 2018.
Email Dan Fagan at faganshow@gmail.com.