In 2014, I was hit by a car while riding my bike on Orleans Avenue in New Orleans. I was wearing a helmet, had lights, and was riding as far to the right as "practicable," the operative term in bike law. Even so, I got hit from behind, and the driver sped off.
The NOPD officer who showed up at my door six hours later refused to take the conversation past, "Is your bicycle permitted?" He seemed determined to not help me, even though I had been injured, because the used bike I bought in Kansas City five years prior was not permitted in the City of New Orleans. After three weeks, I stopped checking to see if he filed the police report.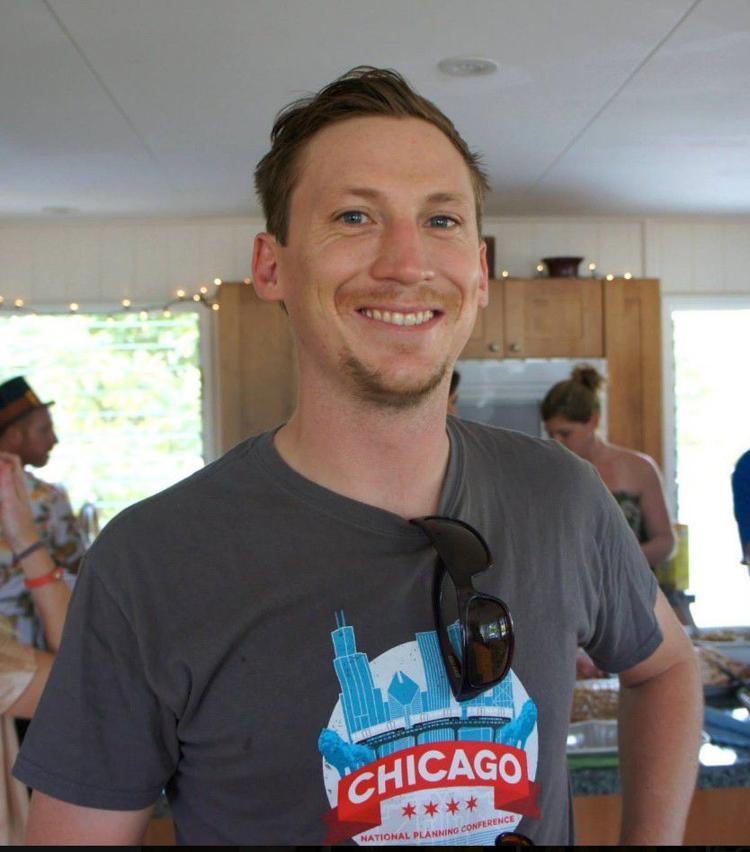 The recent conversation in New Orleans about roadway safety misses an obvious point. Cars are the most dangerous thing on the road, and we need infrastructure to control vehicle speeds and make space for other roadway users. Everything else, especially talking about how people riding bikes don't follow the rules, is a distraction.
Our transportation system prioritizes cars over everything else, making our roadways the most dangerous thing in town. About 90 percent of all crashes are due to driver negligence, and speed is nearly always a factor. 
Regardless of how you get where you're going, at some point on that trip, you're a pedestrian. A pedestrian hit by a car traveling 20 mph has a 90 percent chance of survival. At 30 mph, the survival rate drops to 50 percent, and at 40 mph, it's a 10 percent chance. Although it's a state law that cars stop for pedestrians in a crosswalk, I'm certainly not alone in literally never seeing that happen. I once saw a driver honk and force his way through a group of actual blind people crossing Decatur Street. 
New Orleans streetcars are plagued by crashes, usually because of impatient motorists trying to cross the streetcar tracks. 
Driving or parking in a bike lane in New Orleans will come with stiffer penalties under an ordinance passed by the City Council on Thursday.
We can answer all of these challenges with better street designs. Car-on-bike crashes like mine happen all the time. The Lafitte Greenway wasn't around at the time, but if it was, I would've taken it and been safe. Since 2013, we've lost 19 people riding bikes to car crashes in New Orleans, and loads more people are injured or scared to the point that they stop riding. Protected bike lanes can help improve things.
Don't blame people for being in the crosswalk, or cyclists for riding in the road, or busses and streetcars for, well, existing. Eighty percent of car crashes aren't "accidents;" they occur because a driver screwed up. And they screwed up because we built an entire transportation system to buffer drivers from responsibly operating their vehicles. I encourage anyone to try getting around on foot, bike, or bus and see for yourself how far the scales are tipped for cars.
It's 2019, and I'm not going to promote the idea that the police should be pulling more people over. The removal of most speeding and red light cameras, combined with NOPD's general abdication of monitoring motorists, shows there's clearly no appetite for traffic enforcement in this city. Anyhow, shifting the focus to "the rules" just creates more space for the status quo, where we ignore how dangerous the roadway system is.
Just about any time I speak with out-of-town visitors, they ask me, "Am I gonna be safe here?," suggesting a fear of getting mugged or assault…
So, we're left with one solution: design our roads to slow down cars and provide safe spaces for biking, walking, and transit. Ignore the cynics and cranks who obfuscate the reality that our transportation system is built to move cars and not people and is inherently unsafe for everyone on the road. Our roads are public space and should protect the entire public, not just those in cars.
Robert Evans is an urban planner in New Orleans.