Here's a question that is likely to haunt working mothers and fathers who drop their infant-to-3-year-old at a child care center every morning: Does a teenage baby sitter earn more than that center is able to pay the professional who is watching their child?
For the first time in our state's history, legislators and business leaders are working with educators and child advocates to draw attention to the importance of high quality in early education provided at child care centers in Louisiana. This week, through Feb. 2, these leaders are holding "read ins" at centers in Baton Rouge, New Orleans and Jefferson Parish.
Over the last 10 years, our state has cut 22,000 publicly funded slots from these important learning centers. Yet child care in Louisiana costs almost as much as a public college annual tuition. It is an accepted scientific fact that the very foundation of any human's capacity to learn and develop is laid before a child reaches kindergarten. The Journal of Policy Analysis and Management just released an eight-year study that showed children who attended publicly-subsidized, high-quality early learning programs do indeed do better in school and are less likely to be held back a school grade.
If we are to level the playing field with children so that any boy or girl, regardless of race, ethnicity or income, can have a chance at success, we have to look at creating the best possible environment for early childhood development for our young children.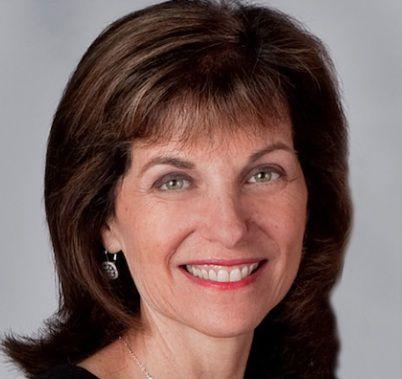 Recently, the state of Louisiana developed a tracking system called Louisiana School Finder though which parents can evaluate early child care centers. However, a large percentage of centers have not been able to achieve a proficiency rating, and those that are often cost more than many parents can afford. There is also a waiting list of more than 3,000 families for our state's Child Care Assistance Program, which helps low-income working families pay for child care so they can stay in training programs or school, or keep their jobs.
Again, 80 percent of brain development takes place between birth to age 3, but less than 15 percent of at-risk children age 0 to 3 have access to any publicly funded early care in our state.
The repercussions of this are felt throughout the K-12 education system and beyond as a child struggles to keep up in a classroom or even stay in school as he or she ages after starting school behind. But even closer to home, imagine the stress working parents feel as they turn their child's care and development over to a private provider where the quality of care may be insufficient. More than six of 10 children in our state under age 5 live in homes where both parents, or their single parent, work, and 40 percent of all of the primary breadwinners in Louisiana are working moms. Sixteen percent of parents with young children quit their full-time jobs because of child care issues. Two out of five working parents missed a day of work over the previous three months; one out of five went from full- to part-time employment, and more than one out of 10 turned down a promotion because of child care issues.
So when you hear members of Louisiana's Chambers of Commerce and the Louisiana Association of Business and Industry, as well as legislators and local leaders, draw attention over the next few days and months to the importance of making access to quality early child care more prevalent in Louisiana, I hope you will do more than just listen.
We're hoping you will join that leader you know or reach out to us here at the Louisiana Policy Institute for Children to help parents have more options, to help centers hire experienced and trained workers, and to help children have a fair start.
This is where we start, because we all stand to gain from it. And it's time we all underscored the fact that we cannot afford to ignore this need for access to quality early learning services any longer. 
Melanie Bronfin is executive director of the Louisiana Policy Institute for Children, a nonprofit, nonpartisan advocacy group based in New Orleans.