As a former assistant district attorney in both Texas and Georgia, I have certainly seen my share of reforms to the criminal justice system. I am wary of change merely for the sake of change, so I sympathize with the concerns that Louisiana criminal justice professionals have been expressing about the reforms from the Justice Reinvestment Task Force just now going into effect. But don't worry — justice reinvestment was a good thing for Texas and Georgia, and it will be a good thing for Louisiana.
Texas has a history of being the state with some of the "toughest" criminal justice policies in the nation, and by 2007 we had the second-highest incarceration rate in the country, second only to Louisiana. We were facing the prospect of spending half a billion dollars on more prisons. Policymakers on all sides agreed there had to be a better way. So a justice reinvestment initiative strategy, requiring substantial policy changes, was enacted by the Texas Legislature. By 2015, Texas had dropped to seventh on the list of incarceration rates, while our crime rate fell 26 percent from 2007 to 2014.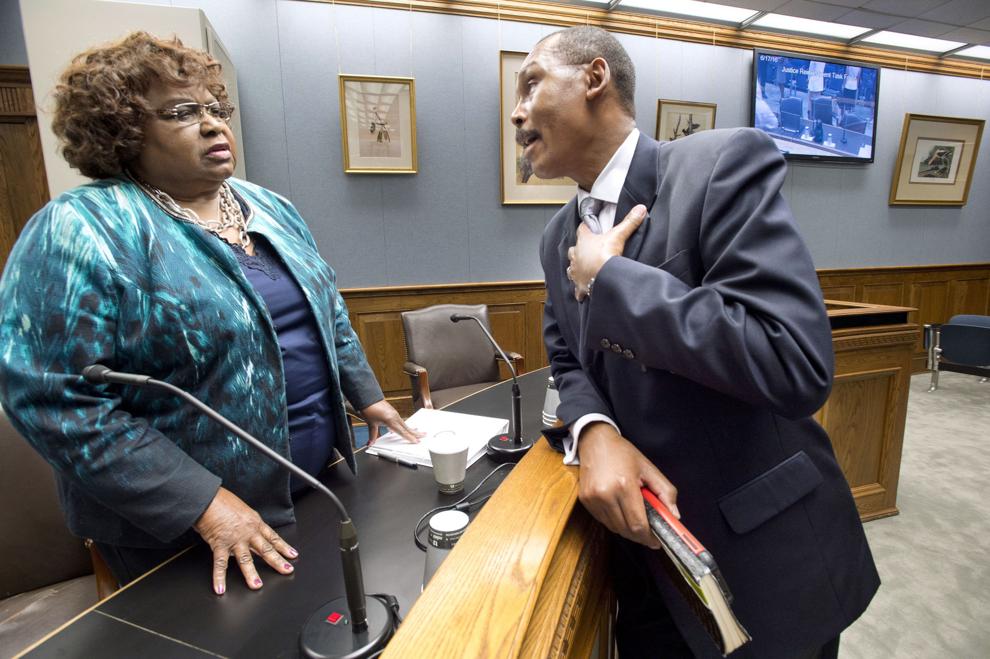 Texas isn't the only state to reap the benefits of enacting justice reinvestment initiatives. South Carolina, Georgia, and Mississippi have also experienced success through JRI. Their crime rates and imprisonment rates have also fallen simultaneously. Since 2012, South Carolina has undergone reforms in sentencing and felony classifications much like Louisiana will be experiencing. It has have reported a savings of almost a half a billion dollars, and its prison populations are below projections. Georgia implemented new policies in 2012 reforming sentencing and recidivist statutes. Its prison population dropped 3.5 percent between 2011 and 2015; its violent and property crime rate dropped 8 percent.
Justice reinvestment initiative reforms are not new to Louisiana. The latest reforms build on and learned from past successes. In 2012, reforms enacted in sentencing, administrative sanctions, parole eligibility, and reentry led to a decrease in the state's prison population of 8 percent — a shift in the right direction. However, Louisiana's rate of imprisonment is still almost double the national average, and almost three quarters of a billion dollars is spent each year on corrections. Citizens should be experiencing a greater feeling of public safety, but that is not the case. It is time for a better way.
I hear justifiable concerns about the reforms from those involved at all stages of the criminal justice system in Louisiana, including judges, district attorneys and sheriffs. Those same arguments were heard across South Carolina, Georgia and Texas as reforms were about to begin. All I can ask is, give it time. Focusing on individual aspects of the overall strategy of justice reinvestment initiatives does not depict an accurate picture and causes undue opposition. Just like a recipe, it takes the right mix of ingredients, which on their own may not be pleasing to the palate, to turn stew into Louisiana gumbo.
The bottom line for Louisiana is that the prison population will be reduced by 10 percent with these new reforms, and the state will save more than a quarter of a billion dollars over the next 10 years instead of spending three quarters of a billion dollars every single year. And perhaps best of all, by next year, Louisiana will lose the title of "Most Imprisoned State in the Nation" while improving public safety. Isn't that worth waiting for?
Jake Lilly is a former assistant district attorney and special assistant U.S. attorney. He works with the Law Enforcement Action Partnership, a nonprofit organization that promotes criminal justice reforms. He lives in Lakewood, Colorado.